3D digitization is a 3D scan of a particular object. It is an active lighting which uses fringe projection which provides a dense i.e. 3D point cloud. It can complete images of visible surfaces. 3D digitization has three vision i.e. Machine Vision, Passive Vision, Active Vision.
Machine Vision: It involves some analysis of such properties that are luminous flux. It is also radiate by objects.For the geometrical structure here, we recover these objects. So that, we can measure or recognize their dimension. We also have a two options while recovering the geometrical structure.
Passive Vision: Passive Vision is to analyze the structure of the scene under the light of ambient. The vision of Stereoscopic is a passive optical technique. From Passive Vision,we can take the pictures or digital images from known locations or places.
Active Vision: It helps to reduce the inexactness of such images that are analysis the ay of structuring the photos or scenes in which they are formed. It is the best method to take the image in an exact manner. Laser range cameras are the example of Active Vision.
There are few advantages or disadvantages of 3D Digitization are as follows:-
It helps to reduce the size or cost of such digital images.
It gives better resolution at a lower cost system.
The elimination of stray light requires sophisticated techniques which are the biggest disadvantage of 3D digitization.
Through the 3d digitization, we can make the video cameras or a human eye.
The presentation of an object which is done by 3D digitization process is known to be as digital representation or the digital image. In modern times, it is in the form of binary numbers, which uses this way with the help of computer processing and with other operations.
Digitization generally used when we want to convert the single binary code. To know the process, we compromise the capturing device with the player device. From this, we get to know the result that represents the source with the possibility of more fidelity. Digitization hast the speed advantage in which it can easily transmit the information with analog information.
It exists with two digits that are 0 or 1. These digits are known to be as bits. Digitization occurs in two parts i.e. Discretization and Quantization.
Discretization: In discretization we read the analog signal at regular time intervals, to sample the value of that particular signal at the point. Reading of such signal is called as a sample. It also considered having an infinite precision at this stage.
Quantization: In quantization, samples are rounded to get a fixed set of numbers. This process is known to be as quantization.
Discretization and Quantization occurat same time. A series of such integers may transform into an analog output. This transformation of integers is called as DA conversion.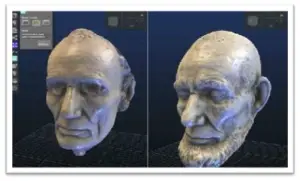 Nowadays, innovation in electricity is growing in pace, and they have new drives and new solutions for the transfer such speed.