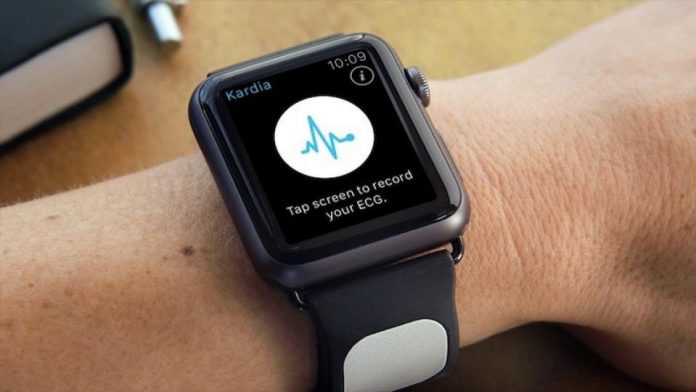 According to the studies, India is the third largest country with obese citizens. Metropolitan population suffers from massive fitness complications which lead them to major health issues and latter to death. Thanks to the immense amount of technology, apps and wearable are where devices are attempting to form a disease-free India. The people now have various options to chose the right gadget for their well-being and have a healthy style of living.
Sportiiiis
Nothing can satisfy your daily dose of the cardio workout more than cycling. To do it right you need a device that can monitor your vitals so as to give you that proper exercise guidance that you need to optimize your routine. Enter SPORTIIIIS, the HUD (heads up display) cycling glasses add-on from 4iiii Innovations. The glass clips onto any pair of glasses and provides digital feedback on your glass surface. The lucid Head-Up Display (HUD) has 6 LED to show your heart rate. It can also relay your speed, cadence, and power.
HAPIfork
Do you eat like there will be no food tomorrow? Do you feel that you put way too much in your mouth then you can chew? Then here is the solution, HAPIfork, a smart fork that helps you control your feed rate. The device acts more on you psychologically than physically. It vibrates and shows a red light if you over eat or eat too fast. And yes it connects to your smartphone via Bluetooth and records your stats for the day.
Sensoria Smart Sock
Sensoria is one of the pioneer companies to begin the fitness clothing line – shirts, socks, and bras. The comfy sock has a white ankle like a bracelet which hugs your ankle to record your pace, calories, and all running competence.  This marvelous gimmick is for runners for enhancing their performance. The best part is, it's washable! So pull up your socks and get ready for your running challenges!
Umoro One
Obtaining hydration and protein just got effortless and attractive. This two-in-one acts your water bottle as well as the post-gym protein shake. You can store water and protein supplement powder in the container together. You have to press a launch button which makes your natural water into a protein shake.  The whiz ball is been send off from the lid assures a clumsy free shake each time.  A perfect gadget for fitness mutants to stay healthy and simultaneously to create a style statement.
Xbox 360 Kinect training bundle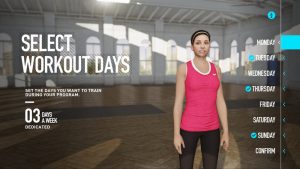 What more can you ask for when you have Xbox 360 Kinect to make your exercise routines enjoyable with workout games. It records all your training moves to give every time the best ideas to revamp your body. It also reviews your overall performances.
Nike+ Fuelband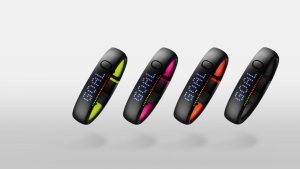 If you are a style and fitness extremists then it's the appropriate gizmo for you. It has an exclusive design to record your whole day activities. The Fuelband is synced with your mobile application to analyze your every movement. The band is feasible and waterproof.  Nike+ Fuelband acts as your coach, as it gives you feedback on maintaining your physique.
Suunto Quest Heart Rate Monitor
This watch measures precise cholesterol heart rate levels, speed, and distance too with serenity. They aid in keeping the record of whole day routine and analyses on your distance covered per minute. It gives you completion charts too.  It is water and sweat resistance.
LUMO Back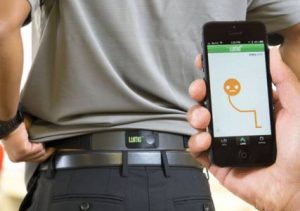 Urban people have started to worry about their sitting posture so that they don't have to be called as the couch potato. With excellent body stance, you will get rid of back problems.  Still, we end up slouching; for that, you need LUMO back gizmo. This auto-electronic belt worn around your abdomen which vigilantly reminds you to straighten up. Entire information about your posture has been recorded in the application, where you can see a spirited animated character enacting your whole day sitting/ standing positions. It even resolves your queries regarding how you could improve your sitting style.  It's an excellent gadget to invest.
Fitbit Flex
Fitbit is not new to the market of smart health widgets; in fact, they are the pioneer in the industry. The FitBit Flex being one of their new offerings is a gadget to carry for your daily exercise routine. It is light, accurate and smart. In addition, its waterproof boasts of 7- day battery life and also really compact and convenient to use.
Apple watch 2
And here is the rich kid of the lot and the most advanced one too. Apple has never ceased to surprise us with its cutting edge technology and their ability burn holes in your pocket. Apple watch 2 is their latest offering and serves right to its name. Yes, it shows time, and yes it also shows everything that can be viewed on your Apple mobile. No doubt it has everything and more that a health monitoring device can get but buy it only if you have excess money to spare.
Advancement is necessary in today's world as we are working day and night towards the luxury standard of living for us and our loved ones. But in this whole race, we forget to take care of our metabolism and end up with numerous health issues. Everyday exercise is mandatory for maintaining our body integrity. Get motivated to exercise daily with some brilliant gadgets.