Many among us don't even know what Cryptocurrency is? Let's understand the concept and then look into its uses.
Unlike other payments, Cryptocurrency is one form of payment you can exchange for goods and services. Or in other words, it's like virtual money that takes the form of tokens or coins. Many Cryptocurrencies are usually based on the blockchain technology (like a cheque Book that keeps a record of transactions).
Cryptocurrency doesn't rely on any bank for verifying transactions and can exchange from anywhere to anyone. Your Cryptocurrency will save in your wallets, and when any transaction is being carried out, it will record in the public logs which is hard for the hackers to tamper with, so all your money is safe. Not only this, to ensure your secure transaction the Cryptocurrency uses two-factor authentication. You have to buy Cryptocurrency with real money, like an investment. Bitcoin is the most famous Cryptocurrency.
1. Low cost
When you use a payment method and do a transaction, then you have to pay a transaction fee, which varies accordingly. When it comes to delivering a payment outside the country, then the process is slow and takes a day or more, but the case is different with Cryptocurrency. The transaction is very low compared to others, and the payment process takes very little to no time, which means it completes hand to hand. Both your time and money are safe.
2. No fear
Many pickpockets roaming around who can steal your money from your wallets. At times, we are afraid to carry cash especially when it comes to a reasonable amount, or you have to, again and again, ensure that your money is safe, and there are certain places where you can't take your money. But Cryptocurrency is safer and can be taken anywhere. It stores in your digital wallet and you can manage from your phone, PC, or a hardware wallet (it's like a USB stick). Unless & until you don't use your password or paraphrase, nobody can access your wallet.
3. Work as an alternative
At times what happens is your bank account, and assets get frozen or seized. In such cases, you no longer have access to your own money, and even if you have done nothing wrong, it will take time to prove yourself. In such cases, Cryptocurrency works as an alternative because only you are the one who has access to your crypto. No bank or anyone else has any interference. Also, Bitcoin wallets cannot be frozen or seized by any authority.
4. Private transactions
There are certain currencies, for example- Monero (MXR), Zcash (ZEC), and PIVX (PIVX), that allow the users to make private or anonymous transactions. You don't need to be accountable to anyone for sending a massive amount of money or answering questions like why or to whom you're sending the money. Such bureaucratic processes take time and delay your transactions, but with Cryptocurrency, you don't have to worry about these things.
5. Travel anywhere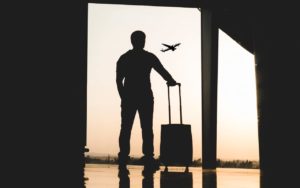 Cryptocurrency's use is growing day by day. There are several travel companies that accept Cryptocurrency as the payment method. For example- Cheap Air, which book flights, rent cars, book hotels, is accepting Bitcoin. Virgin- a space travel company, is also accepting Bitcoin payments. Many other companies have announced the acceptance of Bitcoin and other Cryptocurrency payments. Also, now Bitcoin ATMs are growing, which means you can also convert crypto into real cash as per your needs.
6. Accessible
According to statistics, over 2 billion people don't own a bank account for multiple reasons. But these people have access to the internet and use Cryptocurrency over traditional transactions because it is accessible to all, hassle-free, and really effortless. You don't have to stand in ques, rely on a bank authority. With Cryptocurrency, you are the owner.
7. Education and environment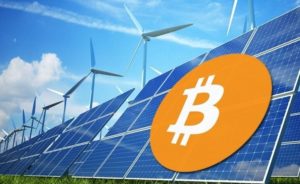 Education and environment are the two essential parts of our life. Universities in Germany, Switzerland, the United States, and many others are accepting Cryptocurrency as payments. If you care about the mother earth, then we are happy to inform you that with Cryptocurrency, you can help the environment as well. There is a system called Brooklyn Microgrid, where people who have access to solar panels can sell environmental credits through a phone app to those who don't have access to Solar Energy. The value of Cryptocurrency will grow as more and more people get to know its benefits, and in the future, every sector will accept Cryptocurrency.
8. Avoid corruption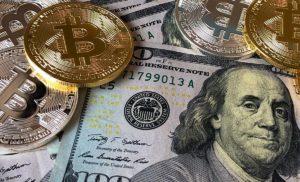 The World Food Program is one of the most prominent organizations globally, which distributes food worldwide to people in need. They use cryptocurrency so they can avoid corruption/fund leaks and securely distribute the cash to the ones in need, with the help of the blockchain. Blockchain maintains their privacy and avoids corruption. Many other charitable organizations have started using cryptocurrency to prevent deterioration.
9. Many accounts
If you do not trust and still fear hacking, you can have multiple account numbers and addresses. This trick will help you in many different ways. For example, now you can distribute your crypto money in the other accounts, and you can have a separate wallet for separate payments and expenditures. You can be your bank, and no intermediate can interfere between you and your party.
10. Get paid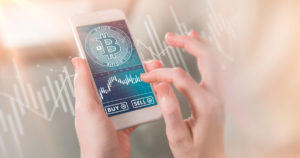 If you want to earn money online and have some money to fulfill your daily needs, then you can do it with the help of Cryptocurrency. Many platforms that will pay you for doing different work. One such example is- Steemit. All you need to do is write a blog for them, and in return, they will pay in the form of Cryptocurrency. They spend on their users who contribute to their platform, which you can use further for different purposes.