Solar panels are devices that convert the sun's rays into electricity. A solar panel is a collection of solar (or photovoltaic) cells that can generate electricity through the photovoltaic effect. These solar cells are arranged in a grid-like pattern on the surface of solar panels. While solar energy supporters may overlook the technology's minor flaws, these flaws must be acknowledged, or resolutions will be stalled. We must be honest about the system's flaws and work to make solar energy systems truly environmentally friendly.
1. Cost
The initial investment in a solar system is relatively high. Solar panels, an inverter, batteries, wiring, and installation are all part of the package. Nonetheless, because solar technologies are constantly evolving, it is reasonable to expect future price decreases. The entire thing, however, is currently quite expensive, and as a result, people cannot to afford it.
2. Weather-Dependent
Even on cloudy or rainy days, solar energy can still be collected, but the efficiency of the solar system decreases. Solar panels rely on sunlight to effectively collect solar energy. As a result, a few cloudy, rainy days will have a drastic impact on the system. It would help if you kept in mind that solar energy cannot be collected at night.
3. Solar Energy Storage Is Expensive
Solar energy must be used immediately or stored in large batteries. These batteries, which are used in off-grid solar systems, can be charged during the day and used at night. This is a good option for using solar energy throughout the day, but it is also quite expensive.
4. Associated With Pollution
We all know that pollution from solar energy is much lower than pollution from other sources of energy, even then solar energy is still associated with pollution. Greenhouse gas emissions have been linked to solar system transportation and installation. Toxic materials and hazardous products are also used in the manufacture of solar photovoltaic systems, which can have an indirect impact on the environment.
5. Uses A Lot Of Space
Solar panel installation takes up a lot of space. In addition, the more electricity you want to generate, the more solar panels you'll need to collect as much sunlight as possible. Solar PV panels take up a lot of space, so not all homes have large enough roofs to accommodate the number of solar panels needed.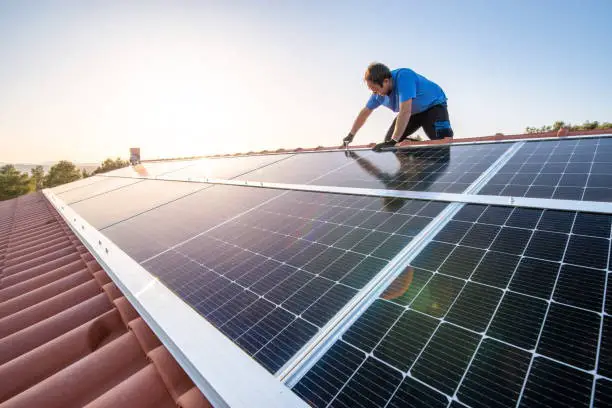 6. Harmful To The Environment
The biggest issue is when we dispose of old solar panels, they must be melted down, which can result in the release of some hazardous chemicals. Not only that, but it can be harmful to the surrounding area and may affect the people also. Solar panels are mostly found in landfills, which is preferable to burning.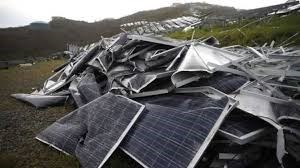 7. Low Energy Conversion Rate
Even the most advanced solar panels convert only about 20-25% of the sun's energy into electricity. It just goes to show how much room it is for more advance technology to optimise the full force of the sun. Aside from that, there are numerous factors to consider, such as panel orientation and location.
8. Solar Panels Are Fixed
Panels installed on your roof are essentially permanent fixtures. Solar panels are stuck in one position unless you want to pay extra to have your system dismantled, de-wired, and transported to another location. Solar systems are not mobile, so if you buy solar but later decide to sell, you will face a tough time.
9. Cannot Be Used At Night
They are not only weather-dependent but also time-dependent. Your solar panels cannot produce energy at night, so they can only produce energy for 12 hours out of a 24-hour period. There will be no energy produced if the solar panels do not receive any sunlight.
10. Solar Panel Production Uses Fossil Fuels
Solar panels are also made with a significant amount of coal. As a result, as the production of PV panels grows, so will coal mining and our carbon footprint. Every residential PV array requires one tonne of coal to produce. The need for coal, regardless of where it is mined, is a disadvantage of solar panels. We're just shifting our voracious use of coal into a different form until coal is removed from the equation.