#10. Smile Inc.-
If you are a fan of Roman Atwood's vlogs then you are in for a treat. In this runner game, you get to taste the Smile Family inside a brutal company. There are over 50 missions to play, and a handful of characters that you can choose to play. You will get to select special abilities from a variety of options and get to open some mystery boxes that will give you rewards like loot and HATS.
It has a score of 8.72.
#9. Alto's Adventure-
In this game, you are located in Alpine mountains far away from the busy urban lives.There are over 180 goals to reach. This game is simple but challenging to master. Players can play against friends. Challenge them to see who the best of them all is.
It has a score of 8.75.
#8. Lone Wolf-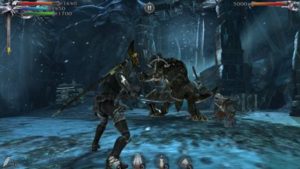 Lone Wolf is the most accurate sniper game to hit the mobile. Its fluid, it's clean, and it makes you feel like an actual hitman. But it has its moments where you feel the pressure of finishing a contract.Over 5 hours of the main story and 30+ missions, all with hand-drawn cut scenes, everything that you can think of is here in the game.Also, there are a ton of weapons to choose from and then play with the style that suits you.
It has a score of 8.77.
#7. Dan the Man-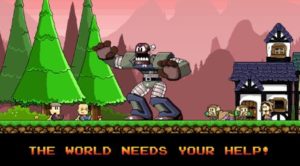 This is one of the best games offered by Halfbrick Studios. It contains a village that is in peril, and an evil company is using all the tactics to destroy the little town.Dan and Josie use all the jumping, kicking, slapping, and punching in the 12 action-filled levels of the game.For an added challenge, test your mettle with survival and battle modes for endless waves of a punishingly good game.
It has a score of 8.77.
#6. Cytus-
This rhythm game is somewhat very unique. It is a creative blend of hand-drawn visuals and more than 200 songs choices. Pop, Trance, Hardcore, and Jazz are some of the rhythms that ever hit the mobile market.There are aboutnine difficulty levels to toggle and make the game always entertaining to play.
It has a score of 8.77.
#5. Blades of Brim-
This epic game is created by the developers of the ultimate game Subway Surfers. So you can be assured of all the running, jumping rolling and slashing that you are going to experience in this endless running game with your customized character.In a word by Goons, It's up to you to rip them into shreds with your massive blades, cold abilities, very strong pets, and lightning-fast reflexes.Get the highest score and utilize its combo system for a sick and fast experience.
It has a score of 8.78.
#4.Clash of Clans-
Clash of Clans is the most famous Supercell's award-winning multiplayer game that involves you strengthening your village, finding a clan, and having strenuous battle with players all around the world and taking over their trophies.Critics consider this a big leap towards the future of mobile gaming.
It has a score of 8.82.
#3. Blendoku –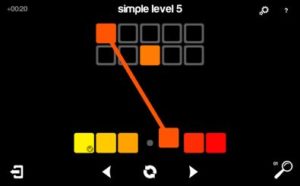 This game is a mixture of Sudoku and Colors. Well, it is all about colors, to be honest. Thereare lots of colors in this game.It comes with over 500 levels to complete. In this sequel, the multiplayer mode is introduced to make your journey into the game less lonely. New features include a Zoom option, a painting mode, and a lot more.And don't be sad if you're color blind as this game has something special for you.
It has a score of 8.84.
#2.Kingdom Rush-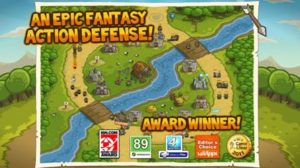 You would remember this from the old browser tower defense game. This award-winning game has observed multiple sequels and prequels, but none could ever topple this entry's defense. The goal is to build an unstoppable defense tower that can face a variety of powerful monsters.
It has a score of 8.85.
#1. Cut the Rope: Magic-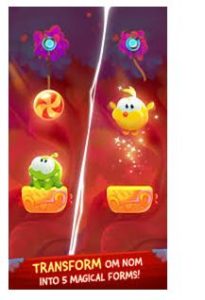 This time the quest to feed Om Nom its favorite type of candy has become more difficult. And the game now has more exciting features.The goal is to transform Om Nom into six different creatures to solve its 160+ puzzles and the ultimate boss fights.
Cut the Rope: Magic is the best game of the series and has a score of 8.87.