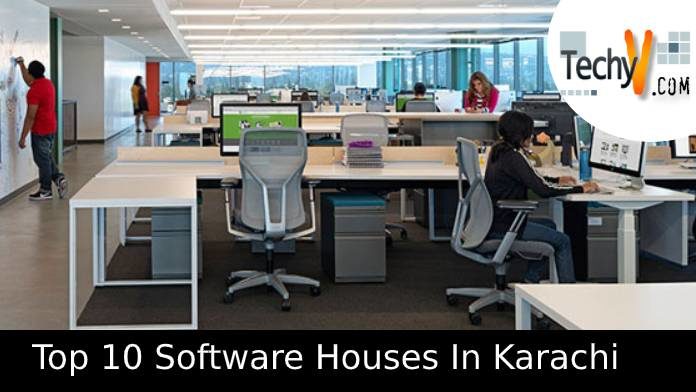 In the modern world, everything is becoming computerized, and the trends are changing. Technology is rapidly changing in this world; Pakistan is the 4th largest in technology worldwide, and software houses play an imperative role. Their software industry is increasing at an excellent rate. Leading software houses are providing outstanding services and products in the local and foreign markets. Karachi is one of the exceptional attractions, where people choose to explore. Software houses in Karachi have liability to tech skills and have enormous growth and success, which helps Pakistan incredibly and essential for transforming the IT industry.
1. AVAIB
Avaib offers services like data entry and web development for clients in various industries, like construction and healthcare. Find this company in Karachi in Pakistan, and it also has branches in the USA and Australia. Get services of high quality from Avaib. Your business can reach greater heights with their trustable services of low cost. This software house is good at outsourcing employees who handle work with full engagement and complete it on time. The employees of this company are professional in data entry and processing services. Use their accounting and book-keeping services too. Create mobile applications or get help in digital marketing from Avaib.
2. VISUAL SOLUTIONS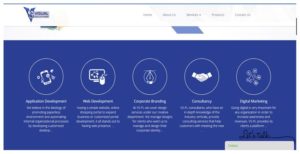 Visual Solutions help to automate the internal processes of your organization. You can locate this company in Karachi, Pakistan. They help in web development for your business by creating a simple website to expand your business. Manage the identity of your company as this software designs logo for your company. Get consulting services from Visual solutions as their experts have in-depth knowledge of industries. Increase your company revenues by going digital. Visual solutions offer digital marketing services to promote your business. They provide services in various domains, like banking and education. The innovative thinking of experts in this company gives numerous ideas to develop your business. Get your work at fixed price quotations within budget.
3. 10PEARLS
10Pearls is a software house that has a partnership with global enterprises. This company is in Karachi, and it focuses on international projects mainly. It allows agile development for business leaders to develop their business. This software house will enable innovations to emerge. Accelerate your team with skill-set augmentation to create new technologies. 10Pearls help in the modernization of technology. They help in analyzing your data to include the latest technologies like machine learning into it. Work with Artificial Intelligence, Internet of Things, Blockchain, and many more technologies that are up to date. Develop an enterprise-grade application using this software house.
4. Elastica
Elastica provides alternatives to cloud technology as they specialize in it. They offer application security tools like DropBox, and they have recently linked themselves as a premier partner with DropBox. Many applications that use software-as-a-service lack security, so Elastica provides a solution to strengthen these enterprises' protection. Use Machine Learning and Data Science in the products of Elastica. ElasticaCloudSOC is an example of a software developed to audit, detect, investigate, and protect your business. If you want to build a cloud-based and security application, then Elastica is what you need.
5. KALSOFT
Kalsoft delivers a technology consulting service that provides quality service to satisfy their customers worldwide. They provide Enterprise Cloud Strategies, infrastructure, and data centers. Use their public, private, and hybrid cloud architectures. Get help for your business processes from SharePoint, a platform that manages your document and business intelligence. Stream application development process and application lifecycle management using Kalsoft. Use the big data of Kalsoft to back up your processes and data to support your business. IT security services are also available in this company. Get help for your Enterprise resource planning from Kalsoft. Various industries use the services of this company based in Karachi to get benefitted.
6. CYBERTECH INNOVATIONS
Cybertech Innovations is a software house with professional developers and engineers to provide various services like website development and WordPress development. Develop E-commerce sites and PHP websites using Cybertech. They also offer PHP/ASP.net web services. Develop themes, upload content, and fix errors in the process of WordPress development, and create Android applications, IOS applications, or a hybrid of both from this company. Design your logos, brochures, business cards using the professionals in Cybertech Innovations. Get the design of your social media advertisements, banners ready to promote your business. Use the various services available in this software house to improve your business and bring it to greater heights.
7. SYSTEMS LIMITED
Systems Limited provides excellent quality services. Create digital strategies to optimize your path to make your business successful digitally. Implement the business solutions given by Systems limited to bring higher revenue for your company. They even provide management services 24 hours to monitor and maintain your digital investment. This software house contains BPO professionals to deliver high-quality results on time. Get designers to perform UI/UX design for your applications. Systems Limited provides good IT infrastructure and cloud services. Guarantee quality assurance with the help of testing and quality management services. Develop an app and integrate it with other applications to communicate better. This development and integration of the app are available as expertise in this company.
8. TPS
TPS is a software house in Karachi that gives full solutions for the requirements of both the merchant and customers in digital payment. They have a vast market in Asia and Europe. Perform a secure payment using an E-commerce payment gateway called IRIS payment gateway. Many banks have benefitted from this service provided by TPS. Make payments without any hassle using this platform. A digital wallet is also available to perform transactions of money. IRIS prepaid card management solution allows you to solve your financial issues. TPS has developed software to solve all payment related problems for the banking industry. Turn your idea related to secure payment into reality using TPS.
9. ARPATECH
Arpatech will help you with your software projects at any time. Get customized software developed for the healthcare and manufacturing industries. The developers in this company will guide you through every stage of developing your software. Scrum methodology is followed by this company to provide agile software development solutions for all project stakeholders. Get technical support anytime and everywhere. Get a demo for the software developed, and you can ask questions about it to clarify your doubts. The code of the software will be safely kept and allows quick deployment of software. Get software in various technologies like Django, MongoDB, Node.Js, and many more.
10. VIFTECH
VifTech solutions cater to enterprises of all types. If you need any help with technology, then contact Viftech to clear all your needs. Banking solutions are available. Get technological solutions to the Pharmaceutical Industry and Oil Industry, and transform your business into a digital one using Viftech. Develop websites for business to promote it. Explore new levels of workplace collaboration with the implementation of SharePoint. You can develop mobile applications of high quality for enterprises. Extract data from multiple sources and organize them to create insightful reports using Bullseye Metrics Business Intelligence, a product of Viftech. You can even get Document management systems from this company.