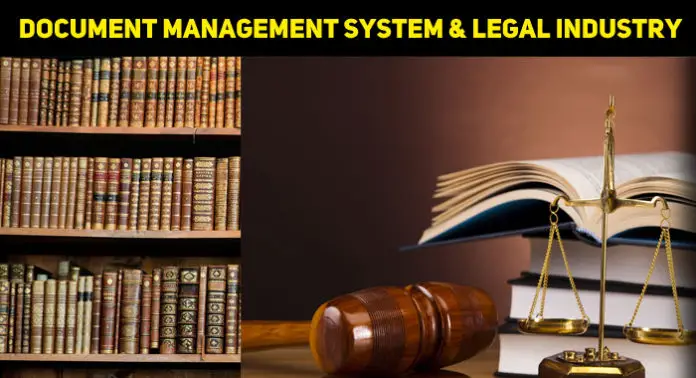 Irrespective of its size, the law firms have to deal with a large volume of documents daily.
Any disorganization in this crucial process firm can lead to a disaster later down the line. Just imagine a situation where you sent out the wrong version of a contract.
The nightmare scenario aside, legal document management software is becoming a necessity for document management and storage.
While smaller companies can rely on online storage or email folders, practicing law and handling legal matters is a game that's a lot more complex.
So, what are the benefits of a document management system, and why is it so important?
Ensures your files stay organized
Centralized storage that all your colleagues can access solves many inefficiencies inherent to using other types of storage. 
At the first look, it might appear that the system is just a glorified Google Drive folder. It's a gross oversimplification of the functionality this software offers.
With legal document management software in place, you ensure that all of your important files, such as contacts, emails, and all other kinds of media, are categorically stored and organized with proper metadata.
Easy document capture and tagging
The best news is, organizing your files isn't a daunting task if you choose the right type of legal document management software.
Even though you might be running a paperless law firm, you will still come across physical documents that will take a lot of time to copy manually. If you choose software that uses optical character recognition to convert paper documents into digital files, however, this particular problem is easily solved. 
Next, you can use content tagging and tag every document by type, making your documents indexed and searchable. If you type in a single keyword, you can easily find all the files that are tagged appropriately and pertain to the topic you want. 
This ensures you never lose an important document and that your employees won't have to sift through folders to find a motion you need to reference, for example.
Collaboration and version control
Collaboration in this day and age is essential, and version control will help you achieve just that.
 This feature allows you to monitor all the changes made to a document. So, you have an insight into who accessed the document, the edits made, and when it occurred. 
A new version is created and put forward with every edit, but you can still access and restore previous versions of the document if needed.
This makes it easy to track the entire audit trail, from the first draft to the final version. Plus, it ensures everyone is on board as to what version of the document is relevant.
Lastly, you can finally say goodbye to impromptu file naming every time a new version of the document is created. There is no need to insert any numbers or titles into the file for differentiation.
Better security and remote working
Until the COVID-19 pandemic forced everyone to work out of the office, law firms without a legal document management system relied on emails as a primary method of collaboration. While emails can be used, it's also the method with the most significant risk of cybersecurity
A file can get sent to the wrong person, and when you are dealing with confidential information, this possibility can be catastrophic.
For example, a study by Egress revealed that 83% of organizations experienced a data breach through email, with human error (attaching a wrong file or sending the file to the wrong recipient) accounting for 24% of those breaches.
When using traditional file format sharing, the files stored in a centralized hub, accessible from anywhere, a legal document management system is a great way to facilitate remote working without any risks or negatives involved.
A digital filing cabinet
Implementing a document management system is a significant step in ensuring your law firm runs like clockwork. 
With this software, you can usher in a new era where all the files are appropriately stored and efficiently retrievable with a click of a button or one search term.
Any inefficiencies that stem from limited access to files will be gone, and it will allow for more flexibility and ease when working remotely. 
Efficiency is the key to conforming to the standards of today's clients, who expect more bang for their buck. A document management system is the most straightforward way to solve this problem and make your and your coworkers' lives a lot easier.