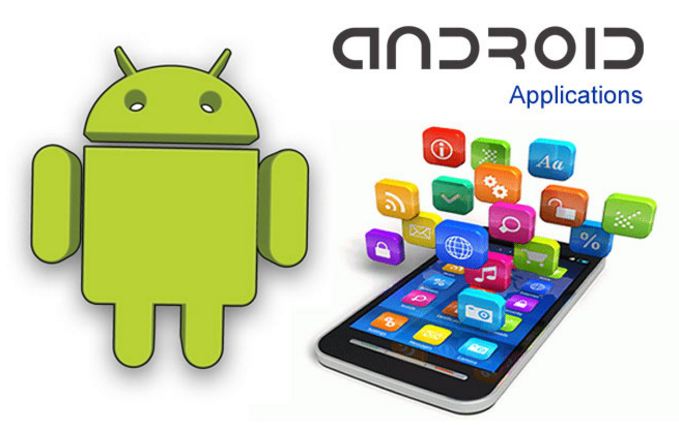 Ever wondered how much your smartphone can ease you?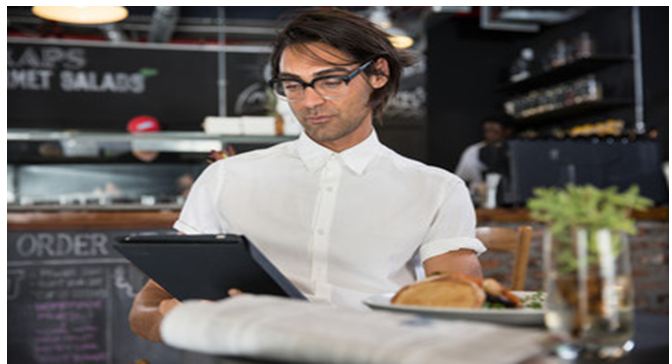 Here's the answer. In current scenario we are progressing towards complete dependence on the smartphone and tablet in our hands. It not only helps us keep in touch with our friends, map your way to destination while you're on wheels, those endless nights of your favourite music, keeping up with the emails of your boss at unexpected times of the day(rings some bells?!). Ever imagined doing all this if your smartphone suddenly disappeared from Earth? Just like that? Poof and it's gone!
Sounds like a nightmare right? Jokes apart but what's making smartphone an indispensable part of our lives? It's indeed the applications that make almost everything possible in the world. So here are some handpicked applications which will surely make your hands-on-mobile experience productive and worth every minute.
1. My Goals
We are very much familiar with that, "What are you gonna be when you grow up?, an usual quest right from our childhood. But what are we really gonna be? The difference between a wanna be and gonna be is your ability to picturise dreams and fix a clear cut road map to achieve it. My Goals is a really nice app that hits a big note when it comes to your goal planning. It lets you a set a picture of how your dream when materialised looks like and helps you sketch out how you are going to accomplish it.
2. Google Classroom
Tired of Homework problems? That geeky friend of yours not picking calls when you are clueless about an assignment that's due tomorrow morning? Doesn't sound like much trouble when you have the Google Classroom installed. It helps you connect with your Classroom buddies and also your lecturers through which you can create a charted down plan of how our classroom experience is. You can submit your assignments to your faculty once it's done.
3. TimeTune
Time Tune is a schedule planner that helps you get a lot of things done in a day. It gives perfectly slotted distribution of time, build routines, inculcate habits, good ones though (!) and get everything done on your schedule. Best part is that it can be used by anyone who wants to make their time count and customize the time, tags and notifications.
4. Productivity Challenge Timer
Remember that voice of your dad if you're slacking when you're supposed to be working on your project due next week? This app is just that scary in getting you to work with commanding messages and of course not in your dad's voice but still works the same. Helps you see your progress and gets you to work more aggressively.
5. To-do list- Any.do
Remember how we score off things from the To Do List once we get things done? This app works just the same. You can create a simple to-do lists you can share with other people to help you in your productivity. So next time your friends call you out for a movie night when you have a presentation next week send them your schedule to prove your point.
6. 7 weeks
Remember the saying sow an act you reap a habit? This app is just that. It is proven fact that what we do over time persistently on a daily basis becomes a strong habit of lifetime. This app helps you take baby steps towards forming your new habits. So if you can get things done for 7 weeks it's a guarantee that you've formed the habit. Let's say hitting the gym for looking great at your sister's wedding. There you are!
7. Atmosphere
As the name suggests it helps you create perfect ambience setup of any situation. If you would like to hear some rain drops on a sunny day, to have a campfire experience right in your cubicle at your workspace. Then all these things are possible with the click of this app. It has various in-built sounds for you to pick from and create any kind of atmosphere and also you can also create your own sounds and form a customized list for yourself.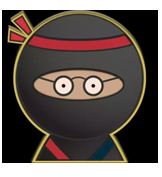 8. Fast reader
Scared of the ninja? Well he's got nothing to do with the app. It helps you develop the habit of speed reading to finish that long forgotten novel of yours you were stuck up with for months. It supports almost all the file formats, sets space of your reading, make it easier for comprehension by displaying one word at a time. Got a set of heavy volumes on your wish then just opt for this app. You'll be a speed reader in no time.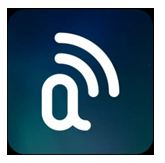 9. FB Reader
FB Reader, the favourite book reader works effectively on various platforms and supports almost all the file formats, customised fonts, page colours, suitable for night reading, page flipping and goes easy on your textbooks. Got an eBook of your course material well I bet then this must be your FB to ace your end semesters.
10. Pocket
Struck in a place with a poor network? Want to read some quality articles to make the best use of your time? Let's say that editorial column of your favourite writer? Well then this is your pick. Pocket pockets those nice articles and puts them in your dash board to read later when you're offline. Goes easy on data and the articles are really worth it. Next time you wanna save something and read it later at the coffee table, then, the Pocket app is sure to accompany you.