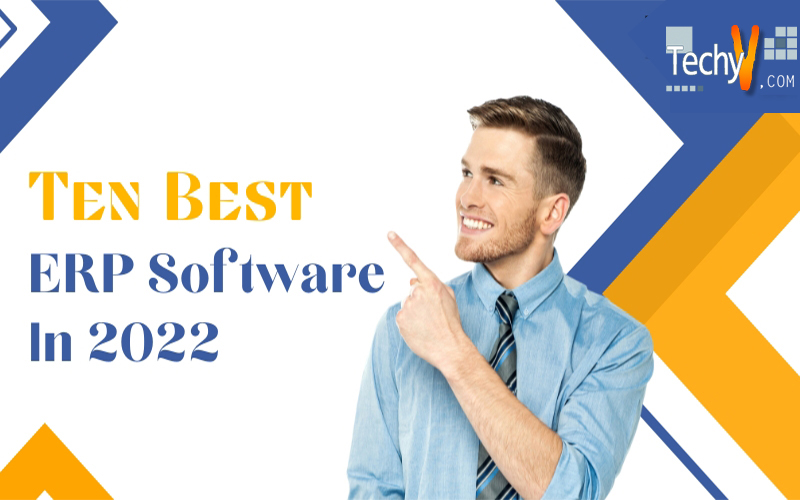 Every business requires connected systems with efficient information flow from one process to another. It is called Business Process Integration (BPI) which helps organizations to connect internally and externally. Databases belonging to different departments were self-managed, and employees were unaware of other departments. Thus, there arose a need for software tools to integrate enterprise planning, operation, and sales into a single, centralized database to streamline processes through a user-friendly approach called Enterprise Resource Planning (ERP).
It combines databases of different departments into a single software package accessible to all employees, enabling streamlined data flow from one module to another with ease of business and management of data. Here, we will list the ten best ERP tools for your business.
1. Oracle NetSuite
NetSuite is a comprehensive all-in-one business management ERP software acquired by Oracle best suited for small to medium-sized businesses. It is one of the top business management services that will help you manage every facet of your business, from sales and marketing to finance and HR. NetSuite's dashboard has customization options like transaction screens, advanced custom data collection, order processing, inventory management, accounting, and more.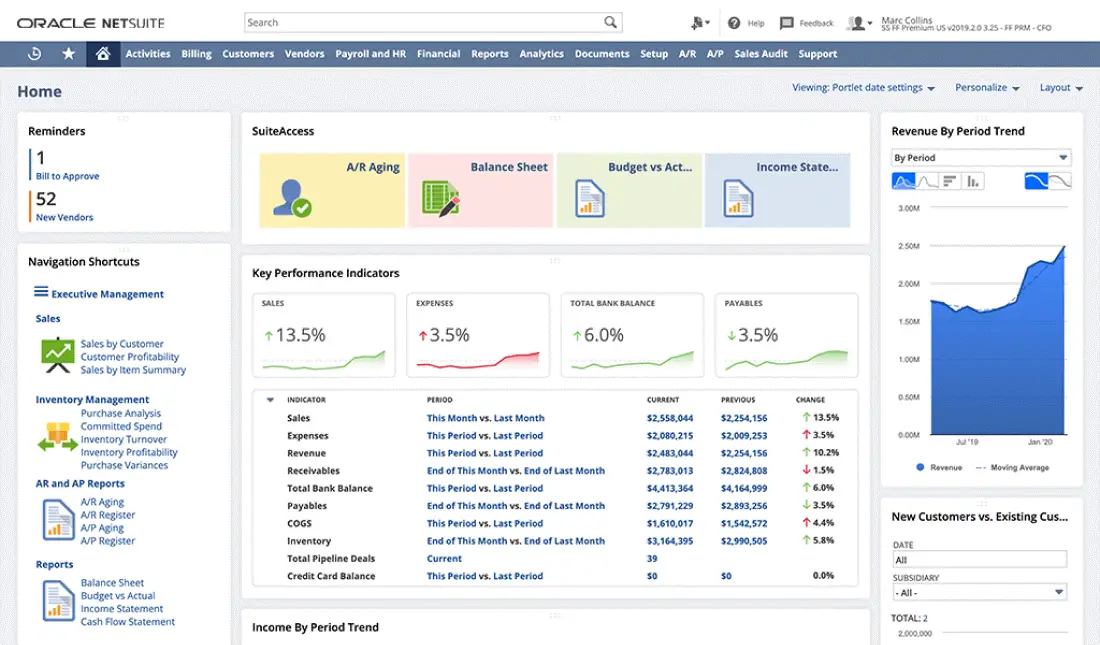 2. SAP ERP
SAP ERP is one of the widely used ERPs implemented across industries, countries, languages, and currencies best suited for large-size businesses. It has excelled in enterprise resource planning and financial management solutions and supports over 200M subscribers in the cloud user base. SAP also has a host of business software modules to expand or contract per your needs and budget. Hence, it is a scalable ERP software.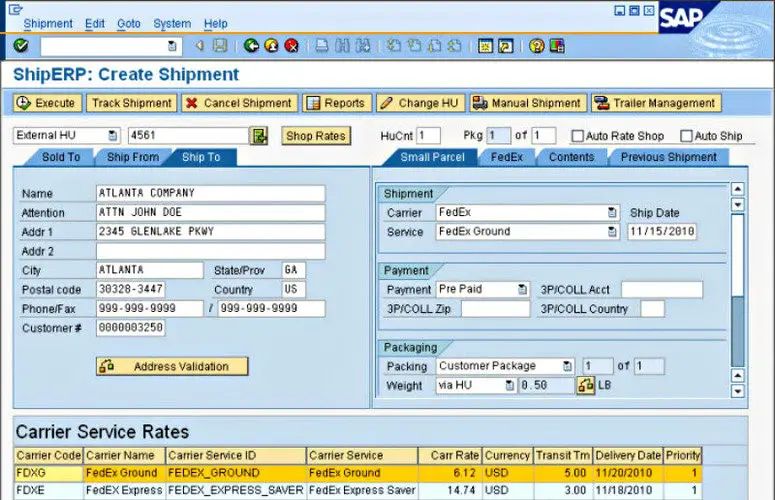 3. Microsoft Dynamics 365
Microsoft Dynamics 365 is an ERP and CRM software by Microsoft best suited for small to large businesses like finance, retail, manufacturing, etc. It provides a friendly interface with MS platforms, and you can choose the applications you want to implement to customize the user experience. The software consists of modules like Finance and Operations, Sales and Marketing, and Field Service and provides easy integration with Microsoft Products.
4. Oracle ERP Cloud
Oracle ERP Cloud is a cloud-based ERP solution by Oracle for finance, project management, procurement, risk management and compliance, enterprise performance management, supply chain, and manufacturing suited for small to large businesses. It does an ERP analytics solution that boasts a Key Performance Indicator (KPI) management, best practices metrics library, prebuilt analytical models, self-service data hubs, and mobile compatibility. Some analytics get embedded into the ERP cloud.
5. SAP Business One
SAP Business One is a cloud-based ERP solution for small businesses. It addresses functional areas like Financial Management, Inventory Control, Project and Resource Management, etc. It integrates well with the SAP HANA platform and provides visibility and control of all aspects of the business. Also, it has a simple, robust, and flexible interface that gives a single view of your business and a scalable platform to streamline processes.
6. Odoo 
Odoo is an open-source ERP and CRM software best for small to large businesses. It has a suite of apps from point-of-sales, helpdesks, timesheets, website builders, inventory, email marketing, and more. It handles customization and integration to incorporate everything from lead management, supply chain management, quotation system, accounting system, and CRM system. The software also offers a support pack to buy customer support and cash them for assistance, communication, and troubleshooting.
7. Salesforce CRM
Salesforce CRM is one of the best cloud-based CRM that supports small to large businesses. It breaks into Commerce Cloud, Service Cloud, Data Cloud, Marketing Cloud, IoT, etc. You can customize the Sales Cloud as per the business requirements, including accounts and contacts, leads and opportunities, forecasting, analytics, contact management, notifications, etc. As cloud-based, users can access its full functionality without hardware or computer servers.
8. ERPNext 
ERPNext is a free and open-source ERP software for small to medium-sized businesses. It has translation in more than 70 languages and offers smart apps for iOS and Android. Businesses can track leads and customers, set up service subscription plans, establish loyalty and reward programs, and schedule team appointments and meetings at low or no cost. Its free modules are easy to implement and understand.
9. Epicor ERP 
Epicor ERP is a modular, industry-based ERP software for small to large businesses. It helps organizations and manufacturers use data and automation to increase profitability. It provides active ERP and Retail solutions with integration to handle Point of Sale (POS), eCommerce, and customer relations. The targeted areas are Manufacturers, Distributors, Retailers, and Service Providers. Users can monitor their shop in real-time through data collected from PLCs and IoT sensors.
10. WebERP 
WebERP is a free, open-source cloud ERP software that focuses on enterprise resource planning for manufacturing and retail management. Enterprise retail teams leverage modules for accounts receivable, inventory management, purchasing, banking, and taxes. Its primary focus is on design simplicity, lightning-fast service, and PHP code that developers can add features as needed. Retail teams appreciate real-time daily sales reports, graphs, automatic product back-ordering, and simple inventory planning reports.

Conclusion
ERP is a business management software and an integrated set of applications. Organization goals play a crucial role in the selection of ERP systems. Also, the ERP software depends on factors like organization size, cost, etc. So, consider the selection from the above list based on your specifications.