On your favourite location, or would you like to capture a random moment while traveling and see what happens? Low battery or phone turned off. We use our phones a lot while traveling, which quickly drains the battery, and not every location has an electricity socket, so we're stuck. All of these issues, however, have a single solution: power banks.
However, there are numerous power banks on the market, and how do you choose the right and suitable one, or one that will work efficiently? So here we are going to list the best power banks and their specifications to assist you.
Anker PowerCore 20100
Anker is a well-known and one of the most reliable brands when it comes to portable chargers. This Anker power bank is ideal for both domestic and international travel. The power bank is small but not insignificant, and it can charge two devices at the same time. It has a 20100mAh capacity and will charge several phones quickly during your trip. It comes with an 18-month warranty.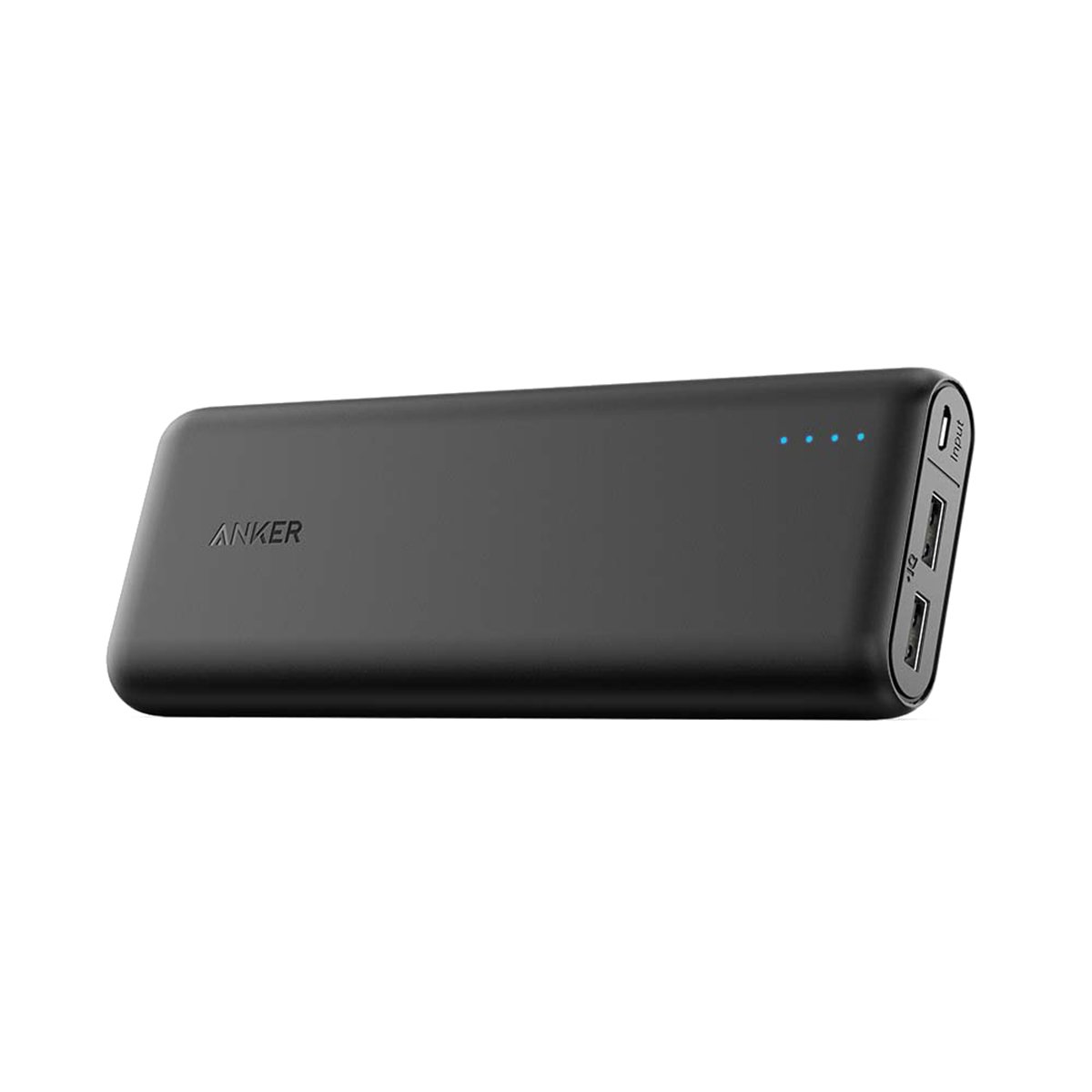 Anker PowerCore 10000 Portable Charger
Another, Anker PowerCore is the best product, particularly for air travel. It has a combination of 11 safety features that ensure the safety of your device, as well as PowerIQ and VoltageBoost for rapid charging. It has a 10,000mAH capacity and an 18-month warranty. The power bank is compact and lightweight.
INIU Power Bank Ultra-Slim Dual 3A High-Speed Portable Charger
It has dual 3A (max) outputs that allow you to charge two devices simultaneously. It is a high-speed portable charger that is also affordable, with a reasonable price. This device charges quickly, with a maximum input of 5V/2A and has the ability to charge via USB C or Micro USB. The INIU Power Bank Ultra-Slim Dual 3A High-Speed Portable Charger has an amazing feature that alerts how much power is remaining. Not only that but a three-year replacement guarantee is also included.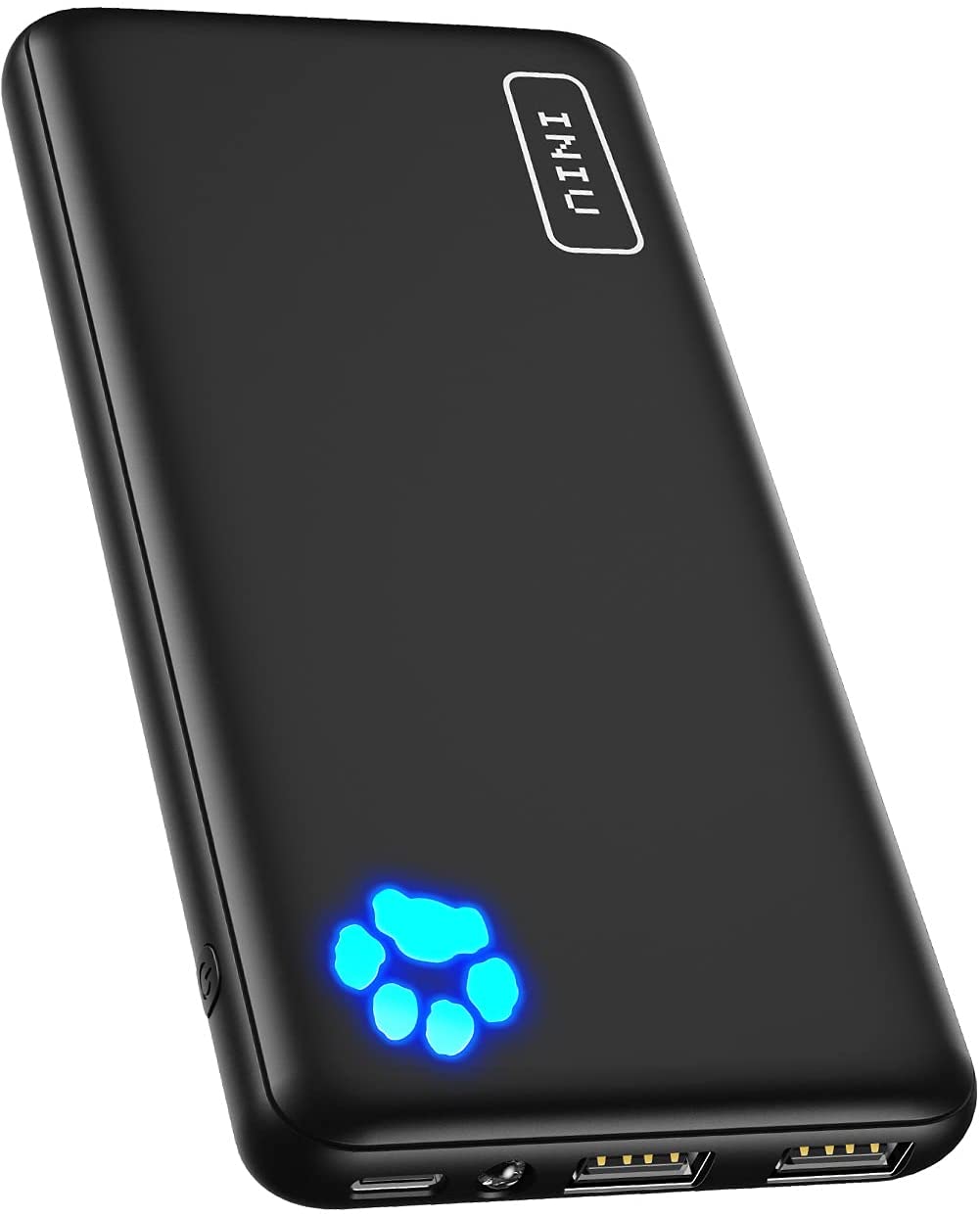 RAVPower Portable Charger 20000mAh
This power bank falls into the category of best powerbanks for global travel due to its compliance with the international aviation limit for flying and fantastic charging capacity. It has a capacity of 20,000mAH which can charge your devices several times during travel. The RAVPower Portable Charger is compatible with almost all USB-powered devices, including laptops, smartphones, tablets, etc. It has built-in multiple charging protection that will keep your devices safe from overheating.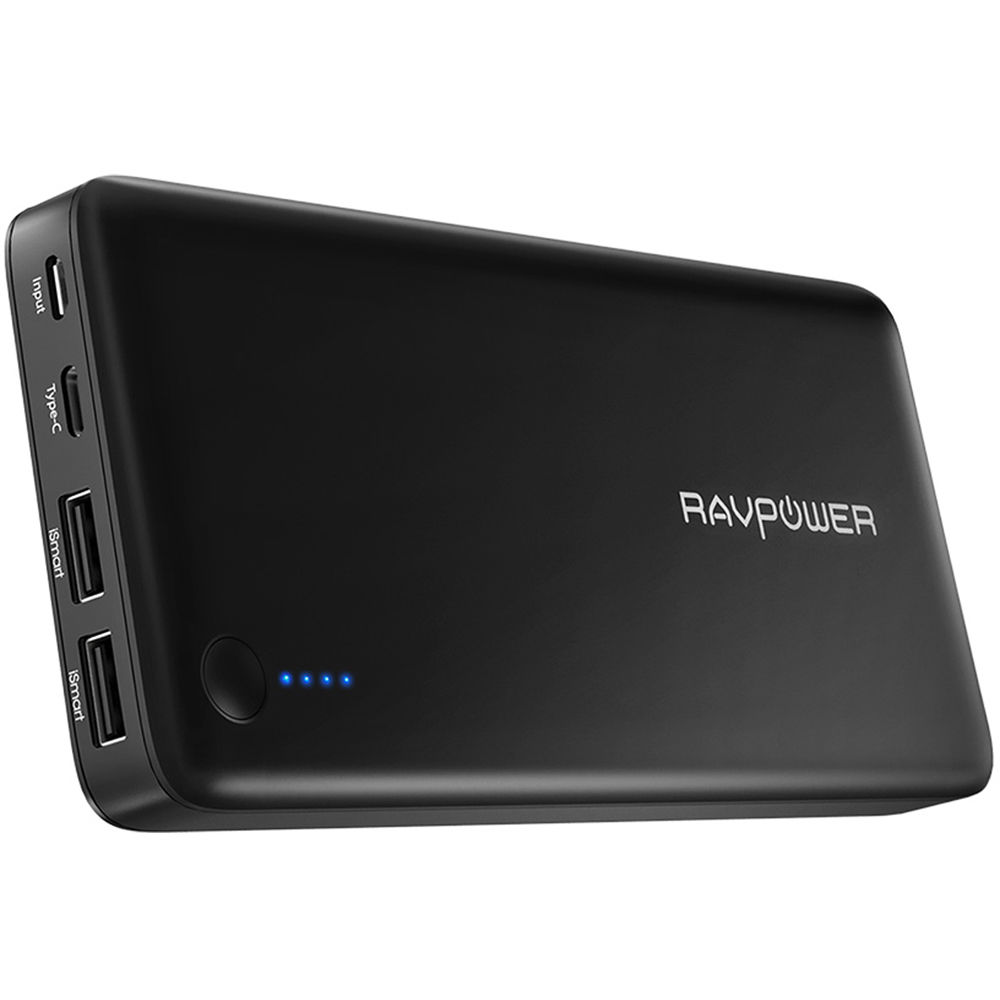 AUKEY PB-N36 Power Bank
This portable charger is compatible with all devices and has a capacity of 20,000mAh. The charger has dual ports and can charge two devices simultaneously at up to 3.4A. Its adaptive charging technology, as well as the 2.4A of dedicated output, ensures that your devices receive the safest maximum recharge rate possible. The power bank has a 24-month warranty and customer service. The AUKEY PB-N36 Power Bank is quite large.
Omni 20 USB-C
It is not a cheap product, but if you can afford, it is unquestionably one of the best products. This power bank is unique in that it serves as a one-stop hub for all of your portable devices, including a high-powered USB-C, a high-powered USB-A, and a wireless charging option. The charging case also has a pass-through charging option, which allows you to charge your devices while also charging the battery bank. It also has a great 25,600mAh capacity, which is at the upper limit of what airplanes typically allows, so you'll be able to use this power bank for flights. With this enormous capacity, you can charge your phone for 6-9 charges and your laptop for roughly two charges.
AddAcc 25,000 Qi Solar Power Bank
If your international travels will include some time spent outdoors, the AddAcc 25,000mAh Qi Solar Power Bank is the best device to have with you. The solar power bank is one of the most cost-effective and dependable solar chargers on the market. It detects your device automatically and delivers the optimal current for faster charging. Such a power bank is also compatible with Qi wireless charging-enabled smartphones and most other USB charging devices. It is extremely secure, as it includes built-in security protection.
Jackery Portable Charger Bar 6000 MAh
The ultra-compact bar is the ideal travel companion as it fits comfortably into your pocket. The 6000mAh capacity allows you to charge your Samsung Galaxy S8 up to 1.6 times and your iPhone 8 up to 3 times. It has a UL-certified battery cell as well as a professional management system to keep your devices safe. For those nights, an emergency LED flashlight for hiking is ideal.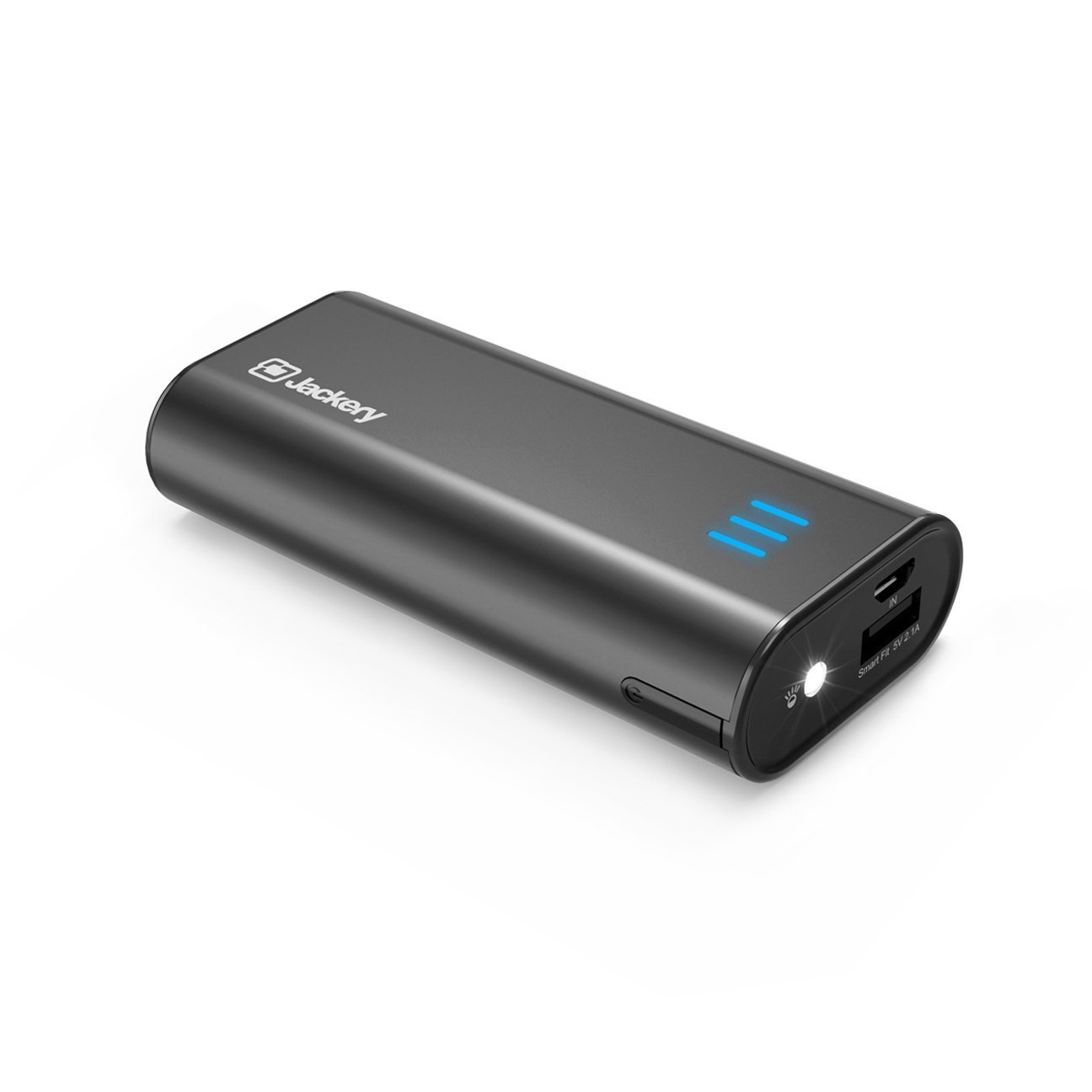 Aibocn Power Bank 10,000mAh
It is a power bank that is both inexpensive and functional. It has two USB ports, which is ideal for charging multiple devices at the same time. You'll have more capacity and a faster-charging speed with a 10,000mAh battery. Most portable chargers now include intelligent safety protection to keep your devices safe, and this one is no exception. A backup flashlight is to cover those extra-dark nights.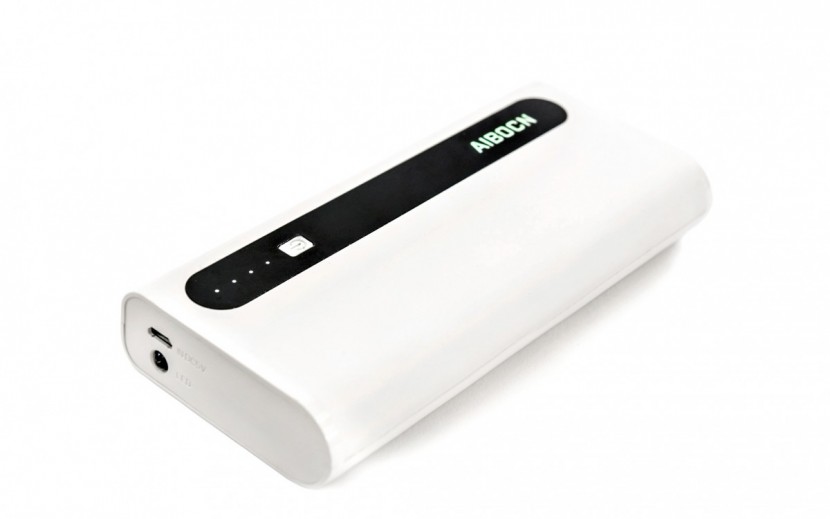 Jackery Bolt
It is a portable device that is extremely lightweight and small, making it among the best power banks for traveling abroad. The 6000maH capacity is sufficient for two full charges on an iPhone X. The built-in lightning cable on this power bank charges an iPhone twice as quickly as an original cable, with a maximum output of 2.4A. Another attractive aspect of this charger is that it allows for pass-through charging. It means you can charge your device while the power bank itself is charging.