Elmo Loves 123s
Elmo application helps your kids learn some basic addition and subtraction; it also helps them to study to count. It helps children to learn from 1 to 20. It is an interactive and characters in the app, Elmo and Abby help your brood and guide them with ease so that they can learn in a better and easy way.
Cookie Monster's Challenge
It teaches your child to manage oneself. It helps your child to learn self-control, keep their mind focused and prepared them before they join pre-school. The process of learning separated into nine levels which help a child to learn gradually and not impose any pressure on him.
Disney Story Central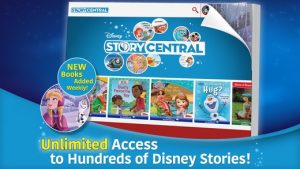 The most difficult task for a parent is to think about some stories for their child and narrate them during bedtime. The solution for such is Disney Story Central which offers you many different stories to read and relate to your kids. If your child is a bookworm, he can himself read stories and be entertained.
Goldie Box and Movie Machine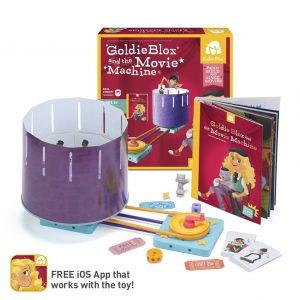 The app focuses on making new and innovating animations. It helps your child to learn the art of animations and create some for him. It is an interactive tool which keeps your child busy in the world of imagination.
The Magic Bus of School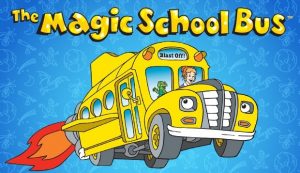 The Magic Bus of School is an interactive app and narrates about Ms. Fizzle who takes her students out on an aquatic journey where they learn about different scientific facts, play a variety of games and in the process captivate the knowledge that they need to have, this helps them a lot when they go to playschool.
Fish School
Fish School helps your child to learn about different numbers, letters, and alphabets with the help of fishes that make up different shapes to assist your child remember and learn it. The app is suitable for children from ages 2 to 5 and comes with a price tag.
Stack the States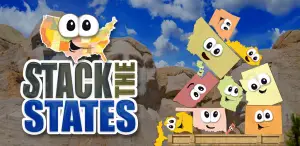 Stack the States is a fun and interactive game which helps you child learn about the different states of the country by allowing them to pile up to the unlike States in the form of different animation and only when they do it correctly they proceed to the next level. The application is available for iPhone and Android users and is one of the essential app that your kid should be learning.
Ansel and Clair's Adventure in Africa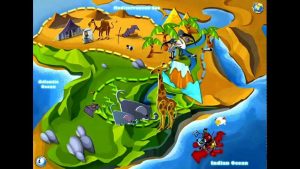 The application is in the form of a story in which an alien, Ansel travels along with his robot, Clair around the world encountering various experiences and creating hurdles in the form of quizzes and puzzles that your kids solve to reach to the next level. The app is full of such experiences and keeps your child engaged with the same. It is suitable for kids of age 6 to 8 but isn't available for free on the store.
Habitat the Game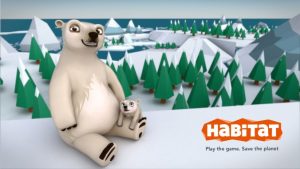 With this application, you can teach your child how to conserve the environment. A polar bear is present in the app which is nurtured, your kid adopts him, and real life actions are to be done to take care of him. They need to conserve water, electricity, etc. to keep him in a healthy condition. With this, the kids learn to take care of things.
Winky Think Logic Puzzles
It engages your kid with its mind blowing puzzles. There are over 180 different puzzles including some easy and hard ones. It is one of the applications that should be present in your smartphone.