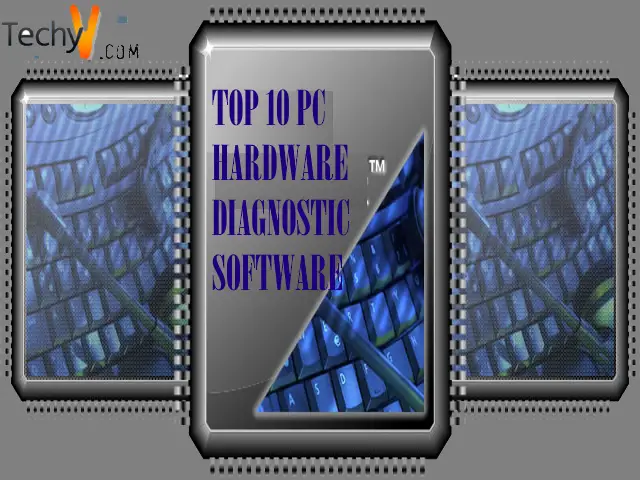 Computer hardware diagnostic software is an automatic computer program that determines the operational status within the software or hardware. This program will determine if the components of a computer are working properly. This software will be useful to you if your computer faces malfunctioning issues.
1. Process Explorer

Process Explorer is a hardware diagnostic software that allows you to check if there is an issue with CPU consumption. This software helps to handle leaks and has a powerful search capability. It displays all active processes and is useful in tracking down DDL-version problems. This software generates detailed reports of memory usage in real-time.

Windows Sysinternal Suite collects all the troubleshooting tools into a single file. This troubleshooting suite understands all problems in a computer and solves the problems. The download size of this software is 12.50MB. It is a secure software that is free. This software offers live monitoring of registry processes. This software generates details related to memory and tracks the processes that are currently running.
3. WiFi Analyzer

WiFi Analyzer helps you to identify problems in Wi-Fi and helps to diagnose them. This software has a beeper to let you know signal strength. It helps to connect all networks and allows you to filter the networks you detect. You can analyze the performance of the router using this software as it reveals details about your Wi-Fi router.
4. ESET SysInspector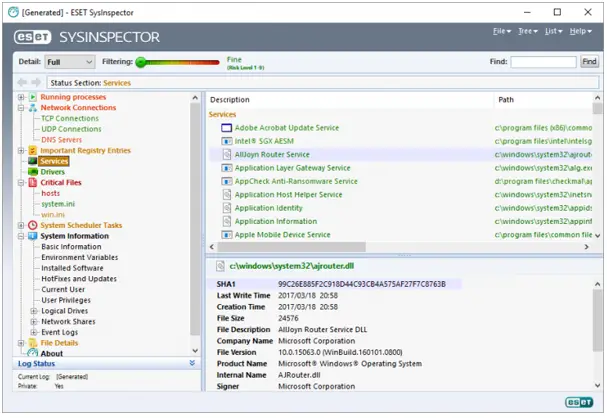 ESET SysInspector is a hardware diagnostic software that allows you to inspect your computer. Fix your problems using this software. You can even submit a log to ESET customer care to find a solution to your problems. This software allows you to troubleshoot a lot of your system issues. This software identifies the presence of unsigned files and broken registry entries.
5. CrystalDiskInfo

CrystalDiskInfo is a hardware diagnostic software that is free to download. You can view the information on a hard disk drive. Monitor disk temperature using this software. You can configure this software to send you alerts when any problem occurs. Adjust how frequently this program refreshes your data. The clear interface allows you to search easily. View the health status of your computer at the top to find out immediately when there is a problem.
6. HWiNFO

HWiNFO is a hardware diagnostic tool that helps to make comprehensive hardware analysis. It monitors and reports the problem with your computer so that you can diagnose the problem. This software is free to download, and it offers extensive reporting features. This software predicts failure in the system immediately and allows you to customize the interface of this software.
7. Intel Processor Diagnostic Tool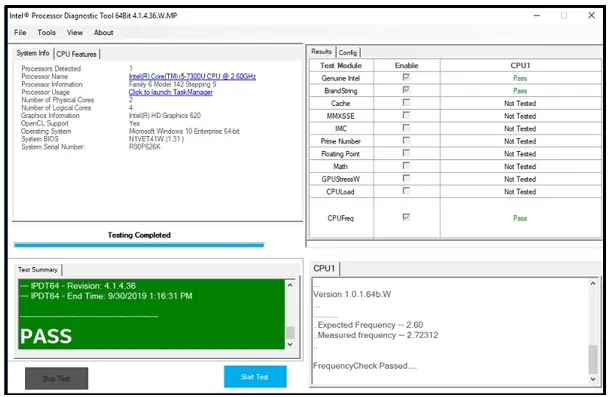 Intel processor diagnostic tool is a hardware diagnostic tool that allows you to verify the functionality of all the cores in the Intel processor. This software helps to verify the processor operating frequency. You can test specific features of your processor using this software. You can copy data from this software and save it as a report in different formats.
8. Malwarebytes Adwcleaner
Malwarebytes Adwcleaner is a hardware diagnostic software that crushes and unwanted software. This software scans your computer in seconds and allows you to remove junk files. Optimize the performance of your computer by eliminating unwanted files that may slow down the performance of your computer. This software targets harmful browser toolbars and cleans them. You will not have the necessity to hire anyone to repair your computer if you have this tool in your hands.
9. JScreenFix

JScreenFix is a diagnostic tool that repairs stuck pixels. It can repair stuck pixels in less than ten minutes, and this software fixes most types of screens and is suitable for LCD screens. You do not need to install this software and can use it at no cost. Drag the pixel fixer over the stuck pixel to solve your problem.
10. HD TuneHD Tune is a diagnostic tool for Windows that helps to diagnose storage devices. It has a powerful hard drive diagnostic function such that it can help solve issues in hard disk drives and USB. It displays errors in scanning and the health information of your hard disks. This software can help to benchmark your files and provides disk-monitoring services.