Rising need for internet connectivity all time, a Wi-Fi router has become an essential component for your home and if you are searching some of the best Wi-Fi routers then here is your way. Below is the list of 5 best routers that can easily handle the Wi-Fi connectivity and have best features and performances. This device will surely not let you down while streaming from your home media server and ensure no signal drop and unwanted buffering.
Asus RT-AC5300: if you are looking for the best router for your home then you must have signal strength and bandwidth in your mind. If such is the case then, Asus RT-AC5300 is among the best wireless routers that you can have.
It has Broadcom NitraQATAM technology and gives you the speed of 4334 Mbps on the 5 Gigahertz band and thousand Mbps on the 2.4 Gigahertz band. This router can handle numerous devices used by your family members on a daily basis. This eight antenna ensures that all devices work simultaneously and mu-mimo in it ensure that every device is provided optimal signal strength.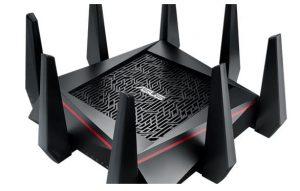 NETGEAR R8500 Nighthawk X8:
It is powerful tri-band router capable of a combined bandwidth of 5300 Mbps. It features four internal antenna and four external six gigabits Ethernet ports.
The NETGEAR R8500 Nighthawk X8 comes with a link aggregation so that you can connect and combine the bandwidth of two individual wireless ISP connections in the same router making it a strong contender for the best router for your home uses. It is best AC routers.
NETGEAR R8000 Nighthawk X8:
The NETGEAR R8000 Nighthawk X8 .is tri-band router with six external antennae and best routers of its class. The most common feature in R800 and other routers is the ability to recognize slow devices and separate them onto a different band allowing the faster devices to get the AC band and can communicate better. Another addition feature that is useful is ReadySHARE enabling it to share date via USB storage device that can plug directly.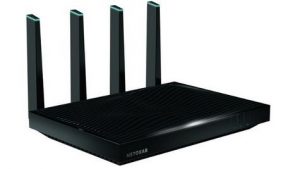 D-LINK DIR-890L:
It has AC200 class device making it ideal for Wi-Fi router for your home use.it has 1 GHz dual core SoC, and comes in two color variant, sporting a unique look. It is user-friendly, even a beginner can set up the router with ease.
It has six external antennae and two USB ports so that one can be used for printer and one for sharing the files or documents over Wi-Fi share port. Just like other manufacturers you can access or modify your router's configuration by an app on the smartphone.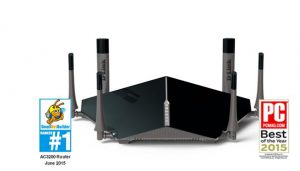 Asus RT-AC3200:
Apart from being a tri-band router with a bandwidth of 3200 Mbps, this router also comes with rich firmware feature that is based on the ever known DD-WRT. It works with its ASUS AiCloud that allows you to have your private cloud storage that keeps the personal and important files safe.
If you are really looking out for this feature, then this perfect Wi-Fi router for your home. The ASUS RT-AC3200 comes with two USB ports and supports 3g and 4g dongles that turn ISP to turtle.