Top 10 New Technologies
1. PlayStation VR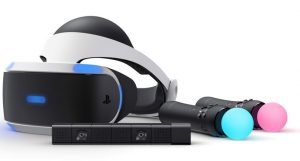 Sony's answer to Oculus is the PlayStation VR which was released to the public in 2014 as Project Morpheus. It is the company's latest effort into the world of virtual reality gaming. The prototype supports 5.7" OLED display and 6 degrees of freedom head tracking software and exhibit the visual at 125fps. The testing was completed in 2015 but is no release date announced by the company for the product to hit the market. It looks promising for gamers and shows the advancement of technology.
2. OURA
Oura is a ring seized wireless computer which tracks the pulse waveform and the exact time between our heartbeats. It analyses your sleep and the activities you do all day and gives you a detailed report regarding your health. It not only produces data but also gives us valuable suggestion to improve our health. Oura is comfortable to wear and can stay in your fingers for days without etching you.
3. Seaboard Rise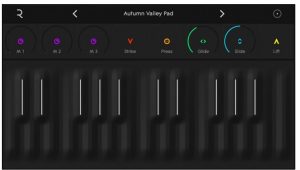 Seaboard Rise is the keyboard which revolutionizes how one creates music with the most advanced technologies. It comes with a rubberized exterior and minimum amount of keys; it can be easily manipulated to produce different kinds of sounds. The keyboard is a fantastic innovation and comes at a very low price. People are eagerly waiting for it since it looks promising and extremely worthy.
4. Diet Sensor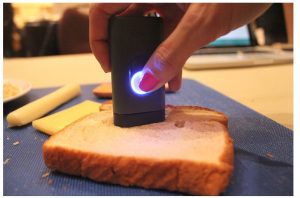 With the advancement to the future, the people are more concerned about their food habits and are ready to hire a nutritionist and pay them. Diet Sensor saves your money; it is a sensing device which can be used to analyze the food you are going to eat and gives you a detailed report about the food. We can view the report on our smartphone. The device and app are very easy to use and comes with pre-loaded eatable items.
5. Nokia OZO
Nokia OZO is the perfect gadget for making 360-degree movies which include the audio and video for the same. It even includes stereoscopic 3D. The device is wireless and is best suited to filmmakers to create 360-degree movies for the VR headsets. The equipment is very expensive but on the work it's going to do; the price seems to be fair, it will store the entire file into a single storage location or later put on live broadcasting.
6. Dolby Atmos Speaker System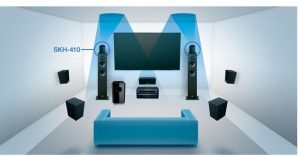 Atmos is the latest addition to the Dolby family which gives the user a whole new experience of the surround sound. The speaker's design projects the sound upwards which bounces back towards the listener for a more lifelike experience. This creates a new way sound is experienced so that an attendant gets all the details of the reverberation.
7. Microsoft HoloLens
Holograms are the future, and Microsoft seems to take the lead in them. The HoloLens is a smart glass set which uses mixed reality platform to virtually projected real life physical objects via holograms. It will be running on Windows 10 platform with the device coming in with sensors, and a head mounted display. There are no limits on the usage of the HoloLens; one can use it for video games, personal assistance, etc. The device is a revolution and seems to define our future.
8. Mail Beacon
Mail Beacon allows us to manage our physical mailbox with our smartphones. It is a one of its kind which notifies you about letters and parcels, whenever items get added to your mailbox you receive notification on your smartphones and lets you know when you should check the box or when there is only junk mail present in it. It even comes with an anti-theft feature, and since it is small in size, it is suitable for all mailboxes and can fit anywhere. The device seems to be promising and solves many problems.
9. LEIF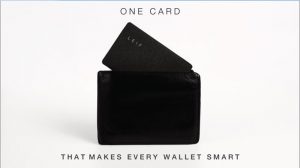 The world's thinnest, advanced wallet tracking technology. It is super thin and easily slides into our wallet without the pain of carrying anything extra. LEIF is in sync with our smartphone to update us and remind us if we have forgotten to take our wallet. If by mistake, you have left your wallet somewhere then it notifies you to take it and even sends you the location on Google Maps. If you have misplaced it at home then using the proximity sensor you can easily track it down. We can also LEIF to notify us, if our wallet has surpassed the minimum distance, in this way if a thief takes your wallet you can easily track it down.
10. Chip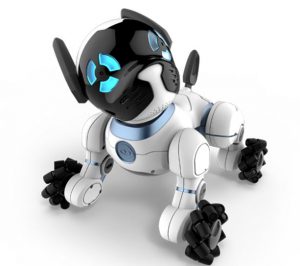 Chip is a robotic dog and is an interactive robot. It greets you at the door and is obedient and follows your commands and also has the tendency to learn new things so we can teach him new things. It comes with his smart ball which has sensors in it so one can easily play fetch with him. With one click of a button, the chip is ready to serve you.