If you're experiencing problems with your Android phone's proximity sensor, it might be because there's an issue with the software. To troubleshoot this problem, check all your apps and games to see if they're causing issues. If so, uninstall them and restart your device to clear out any leftover files that may be causing the sensor to malfunction.
1. Clean The Proximity Sensor
If you're having trouble with your phone's proximity sensor, there are a few things that you can try. You can do this by using a cotton swab or soft cloth and gently wipe it off with warm water, then drying it thoroughly before putting it back on again.
If your phone still isn't working correctly after doing this, try cleaning other parts of your device, such as what appears to be an area around where the sensor would be located (a small opening in some cases). It's also worth checking whether there's anything else holding down any buttons on top of it because sometimes those block light from reaching certain parts of our devices' screens, which could cause problems with specific functions like taking pictures or making calls.
2. Check For Third-Party Applications
If a third-party application is causing your phone to ignore the proximity sensor, you can uninstall them. Go into Settings and find "Applications," then select one of the applications listed there. Press "Uninstall Updates" if necessary, then press "OK" on your screen when prompted.
This process may require multiple tries until all the offending apps from your phone's memory (maybe even permanently). If this doesn't work after multiple attempts, try restarting your device safely by holding down both buttons simultaneously while powering up or charging it with its charger plugged in—this will force Android to boot without any third-party applications installed on it.
3. Update Your Device / Software
Download the latest software updates: Check for updates manually: First, open your Settings menu and tap "About phone." Then tap "Software information" in this menu to view information about your phone's software version.
4. Reset The Phone
You'll know when because you'll hear an audible beep noise and a red flash appear at the top of your phone screen while holding down on its power button (if this doesn't happen immediately after pressing down on its power button, then try doing so again).
5. Hard Reset Your Device
Switch off your phone.
Hold Volume Down and press Power until the Android logo appears. When "Android" appears, release both buttons.
6. Manually Adjust The Sensitivity Level Of The Proximity Sensor
To manually adjust the sensitivity level of your proximity sensor, follow these steps:
Go to Settings > Accessibility > Sensor. Tap on the checkbox next to Proximity Sensor (if it isn't already). Change its sensitivity by sliding up or down on its slider icon until you find a level that works for you, and then tap Done when finished.
7. Remove & Reinsert Sim/Sd Card
If you have an SD card, remove it and reinsert it. Try a different SIM card or SD card if these steps don't work.
8. Soft Reset Your Device
If you've tried all the above and your proximity sensor isn't working, it's time to reset your device soft. Turn off the phone by pressing and holding the power button until the Android reboots. A hard reset will delete all data from your phone, so ensure you have backed up any important files before performing this step! For more information on completing a hard reset on an Android device, check out this guide here.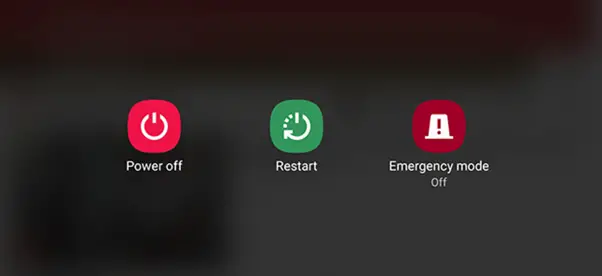 9. Reboot Your Device In Safe Mode
Safe mode is a diagnostic mode that helps you troubleshoot issues by disabling third-party applications. Power off your phone and wait 10 seconds before powering it back on again.
10. Contact For Warranty Support
If you need help contacting your carrier for assistance and warranty support, or if you cannot get the manufacturer, there are a few other places to turn. You can also contact the store where you bought the phone and see if they can help.
Conclusion
It can be frustrating when your phone stops working correctly. First, look at our list and see if any of these solutions have helped you. If not, try one or two more before deciding which method would work best for you.