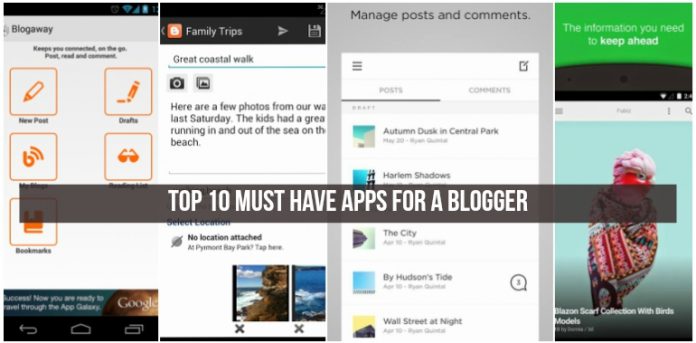 1.  Weebly:
Weebly is one of the unique and modern apps out there whose features keep pace with time and need for every blogger. Having recently started the Android app, Weebly lets you develop your website where you store everything right from the scratch, giving you an entry into the e-commerce from day one.
  2.  WordPess:
WordPress is surely becoming the haven of every blogger which in itself is building a community to connect with endless bloggers and curators. The special feature of this app is surely its ease of use in creating and consuming the content. As an open source application, it lets you analyse the reach of your content with great backhand tools.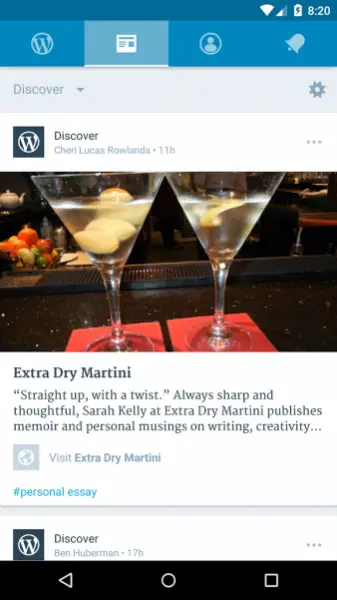 3.  Blogger:
Blogger by Google Inc is indeed one of the oldest and most reliable applications for a friendly UI. As a beginner, one can completely bank on the features provided by this app to work wonders on helping you build a great blog for yourself.

4.  Tumblr:
The first thing to notice about Tumblr is definitely its quirky looks and vibrant colors. It's a mini social media app in itself where the Tumblr community is a whole other huge network of bloggers, sharing and writing on endless topics.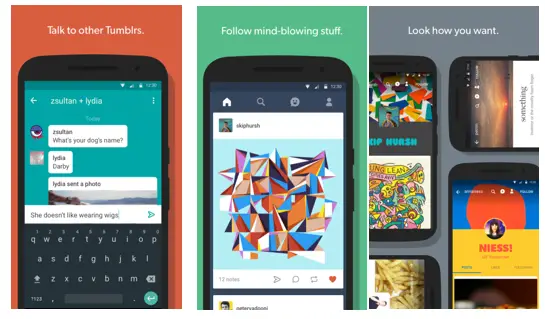 5.  Bloggeroid for Blogger:
Bloggeroid gives you access to the client's service of Google's Blogger where one can create, edit and comment on posts. This app gives you an almost ad free experience where you can also upload directly from your SD card.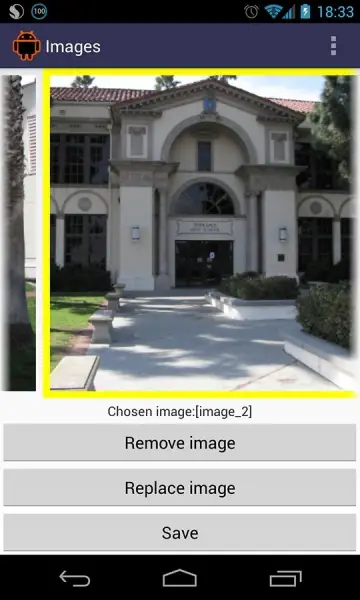 6.  Blogaway for Android:
Blogaway is another exclusive Android blogging app which lets its user dabble with multiple accounts, upload and handle many images and posts, as also add tags to organize them all.
7.  Feedly:
Feedly is an app more for blog readers than for bloggers alone. This app lets you connect well with the humongous community of bloggers and read them all, organized well. Its seamless integration with numerous social media sites lets you browse almost infinite content.
8. Squarespace Blog:
With its simple to use, multiple blog community, Squarespace Blog lets you work on blogs and also read many with the most comfortable UI.
9. Bloglovin':
This beautiful app has categorized almost all its contents so vividly that users have flocked it as it boasts of nearly 200 million users. Following, sharing, commenting and updating blogs on this app is indeed a cake walk.
10.  YouTube:
For Bloggers, YouTube surely is a must. This app lets you shoot your videos and upload the same in real-time which you can seamlessly link to your blog immediately. Now be a Blogger and a Vlogger, all at once!