With the technological advancements on one end and the intervention of technology and digitization in our lives have impacted deeply, the need for a laptop has risen so as to maintain standards in business relations. And for a mere layman, some of the laptops that would fit one's shoes are as shown:-
1) ASUS E2000HA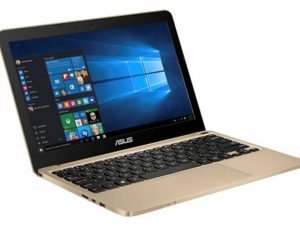 This ASUS laptop is one of those laptops, which one cannot go for if one is in need of a gaming laptop. If one needs to go in for the budget laptop, then this is sure to hit out. It comes in with Windows 10 OS and includes a storage space of 32GB on the internal end which a 3GB random accessing power uses effectively. All this runs on Atom Z3850 1.44 GHz. It can run multiple programs at ease, and what more than these basic features does a basic layman need?
2) ACER CHROMEBOOK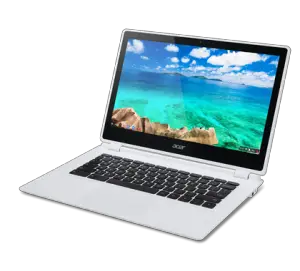 The ACER Chromebook is highly light, designed-for-easy portability. The Chromebook doesn't support high-end gaming, but one can have a beautiful experience working with documents and switching between applications. It is 11 inches, and that provides a vivid display and these features and Wi-Fi provision garners more view to this gadget!
3) LENOVO IDEAPAD 100S
One of the most appealing laptops under the 15,000 category, this laptop provides 180 degree display, which one would certainly love to have on one's laptop. It comes in with a Windows 10 OS and is 11 inches. One of the highlighting features in this laptop is the easy navigation tabs which provide a good user interface.
4) HP Stream 14
 One can't skip this laptop while describing this model. The sturdy design, cool keypad, vivid color ranges, what more can a person eyeing on a budget laptop? On the hardware perspective, it comes in with a 4GB RAM, with 32GB internal storage, and on the top, it works on Windows 10, which lends the user, one heaven of an experience, when it comes to UI. When it comes to going out with budget laptops, one cannot afford to miss this one!
5) TOSHIBA CHROMEBOOK
The Toshiba Chromebook comes in with the basic of features when it comes to the hardware end. But one specification which lifts it amidst other laptops is the IPS display, which isn't available even in the costliest of gadgets. This screen gives a smooth effective resolution which makes this model a not-to-be-missed one amidst various limitations.
6) DELL INSPIRON I3168
The Dell Inspiron surely isn't the best laptop in this range. But for any layman, who wants to avoid a Chromebook kind of laptop, this one is surely for that kind of person. The Dell Inspiron has an 11-inch screen, and includes a storage space of 32GB on the internal end which the 2GB random accessing power uses effectively. It works fine in processing simpler works such as browsing websites. And the fact that it runs on Windows 10 makes it compatible with high-end laptops during file transfer.
7) HP STREAM 11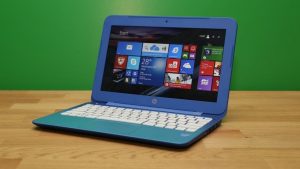 The 11 series is nowhere down to the previously described 14 series from HP. They come up with similar features and the fact that the Stream supports Windows 10 makes it compatible with the standard laptops. There are hardly any cons associated with this laptop. Except for the fact that this laptop still depends on the flash drive for storage, this laptop still is one of the most desirable ones for any layman who has a need for a laptop to perform simple works rather than intricate gaming.
8) ASUS C201 PA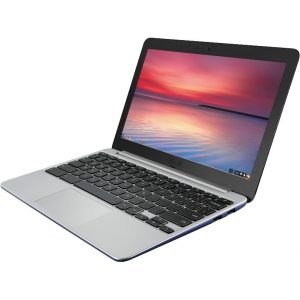 ASUS C201 PA is the shortest Chromebook available and the fact that it is tiny, makes it unavoidable among the masses. The 2GB RAM, 32GB flash support makes it hardly negligible. ASUS Chromebooks beat the similar range laptops by its vibrant display and resolution characteristics.
9) The Samsung Chromebook 3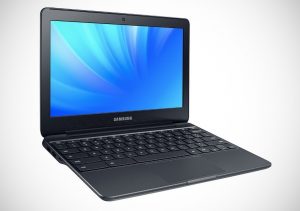 Chromebooks stand tall and have their place distinctively in the budget market. The Samsung Chromebook has an 11- inch screen, and includes a storage space of 16GB on the internal end which the 2GB random accessing power uses to optimise the functionality. This simply sticks on to function for these basic word processing works and browsing sites and the efficiency is marginally great that we hardly feel the need to go for a higher random access memory compatible laptops.
 10) Acer Aspire E5-573G
Perhaps the expensive laptops in the list mentioned currently, the Acer Aspire is one which provides appreciable features, but at a large expense variation. It comes in with a NVIDIA graphic card and supports a variety of networking standards. It includes a storage space of 1TB and a 4GB random accessing provision efficiently uses it. It is priced at Rs.35,000 but manages to still attract a wide range of people who have an eye on budget laptops.
Thus even a laptop can become a desirable product to a layman! And if you are worried of not possessing a laptop as you feel it is beyond reality, then try grabbing one among the above depicted!