Your marketing expenses can be sky-high, but this doesn't mean that your marketing campaign is effective and promises massive business gains. It is critically important to keep your eyes on the ball and constantly monitor whether your marketing effort pays you off well. And there are a couple of things that you need to do not regret your investment. Control costs, set up analytics, constantly monitor and improve the effectiveness of your advertising campaigns – these steps will never hurt. Let us share some small tricks with you to use analytics not only for reporting but also for optimizing your marketing budget.
Your Marketing Budget Is Not Optimized When…
Performance metrics will differ for each business area and even for each campaign. But in general, an advertising campaign is ineffective if you end up spending more than you earn. Besides that, your campaigns will be underperforming if your KPIs don't show consistent growth trends or generate a certain number of leads that make your business profitable. If you cannot assess which campaign is effective, then there is hardly any business value in your marketing effort.
Here are some other signs proving that you are using your marketing budget in the wrong way:
Your PPC budget is used way before the planned date – Have you ever spent your monthly budget in one day due to a misconfigured PPC ad campaign? If you are constantly draining your PPC budget due to human error, then you are spending your money inefficiently;
You are attributing expenses to the wrong channels – According to Hubspot, 52% of marketers use attribution reports. Depending on the attribution model, one main channel (or a set of channels) receives most of the value, which leads to spending most of the budget on it (or on them). But if your model doesn't reflect reality, you are most probably allocating your budget inefficiently and not discovering growth areas for truly profitable channels.
To avoid this, it is highly recommended to develop an effective marketing budget optimization model and stick to it.
How Analytics Helps Optimize Your Marketing Budget?
Luckily, the problem with overspending can be solved by controlling your costs, activating your data, and automating budget management.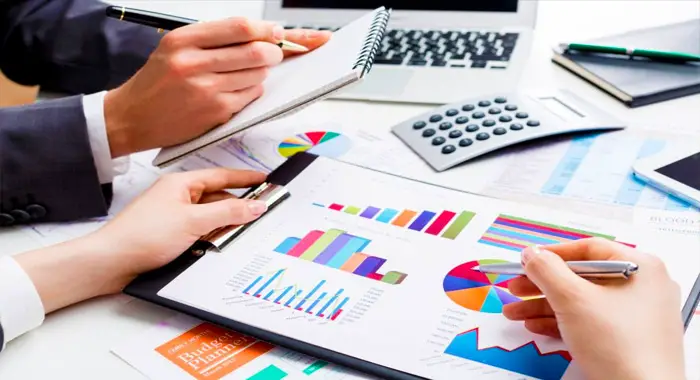 1. Control Your Costs
To optimize your marketing budget, you must figure out what you spend all your money on. Focus on ad cost and revenue generated. To properly measure these KPIs, Google Analytics may not be enough. You will need a specialized tool that will control the quality of your data and guarantee the absolute values ​​in cost and revenue calculations.
2. Activate Your Data
After collecting and analyzing data, the next thing to do is to activate the data. In other words, you need to make it work for you. This is necessary to minimize human error and avoid decisions based on intuition. For this, you can:
Run split tests for your segments and audiences;
Personalize your offers for segments, increase your conversion rate, and start saving advertising budgets;
Use the results of data analysis to create audiences and automatically import them into advertising services;
Calculate your future conversion rate to improve your ad budgeting.
3. Automate Budget Management
At this stage, you can optimize your marketing budget by doing the following:
Use automatic bid management systems that turn off keyword categories and campaigns or start others;
Automate the control of daily advertising budgets;
Improve the effectiveness of remarketing, such as automatically sending abandoned cart emails or launching special deals on abandoned cart products on Facebook.
Final Say!
Working with modern marketing without analytics is like standing on the edge and risking everything you have. Creating actionable analytics means taking responsibility for your actions and the results of your work. Instead of taking bling steps, employ data and make it work for you.