The pandemic has given a boost to the trend of online or virtual communication. Thus, to catch up with the demands, we need a brilliant video capture resolution. Having a high-quality webcam would make you shine among the others in the meeting. Thus, we will help you figure out the most reliable webcams that possess higher resolution than standard laptops.
1. Logitech HD Webcam C920
Brand- Logitech
Price- INR 8,499
Logitech HD Webcam C920 will enable you to make a strong impression in your video calls. It features a 78-degree field view with a frame rate of 30fps. It also features two microphones, assistance of a capture App, light-adjusting technology, premium autofocus, and 1080p video capture resolution.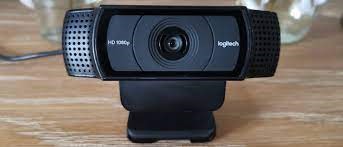 2. Anker PowerConf C200 webcam
Brand- Anker
Price- INR 6,139
Anker PowerConf C200 webcam will help you to shine with stunningly clear, 2K professional images. It features dual microphone stereo pickup, built-in privacy cover, distortion-free lens, f/2.0 lens, adaptive light sensor, direction customization, fast auto-focus, AnkerWork software, one-step setup, and vast compatibility.
3. Razer Kiyo
Brand- Razer
Price- INR 13,532
Razer Kiyo Webcam offers 1080p resolution at an image capture speed of 60 fps. It also features full camera control, extended customization, multi-step ring light, adjustable lighting levels, higher streaming quality, ultimate compatibility, and automatic exposure control.
4. Dell UltraSharp
Brand- Dell
Price- INR 18,300
Dell UltraSharp offers a 4K High Dynamic Range with large Sony sensors. It also features excellent image quality, advanced AI for auto framing, autofocus, designed to portray borderless display, effortless setup, customization, and field view of 65, 75, or 90-degrees.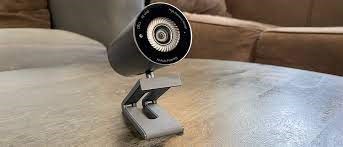 5. Papalook PA930
Brand- Papalook
Price- INR 7,095
Logitech StreamCam offers a video capture resolution of 1080p with USB technology. It also features Zoom & Prime lens, up to 60fps frame rate, dual omnidirectional microphones, echo cancellation, noise reduction, 90-degree wide-angle camera, and weighs 1 kilogram.
6. Razer Kiyo Pro
Brand- Razer
Price- INR 10,410
Razer Kiyo Pro offers USB connectivity and a compact form factor. It also features video capture resolutions of 1080p & 720p, a trilogy of crisp, clear, & vibrant images, ultra-smooth video capturing, auto-focus, customizable settings, flexible mounting options, and portability.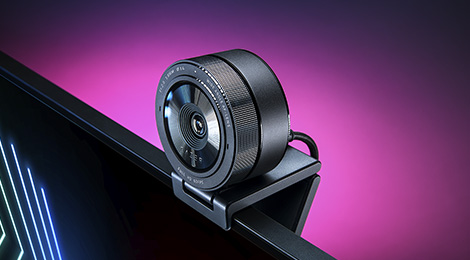 7. Logitech Brio 4K Pro Webcam
Brand- Logitech
Price- INR 17,695
Logitech Brio 4K Pro Webcam offers 4k video capture resolution and is compatible with PCs. It also features premium conferencing, hyper-fast frame rate, optimised field view, certified technology, integrated RightLight 3 with HDR technology, Secure streaming, and strong password protections.
8. Logitech Webcam C930-E
Brand- Logitech
Price- INR 9,769
Logitech Webcam C930-E supports 1080p video capture resolution with MP4 format ideally used for large conference rooms. It also features a 30 fps frame rate, 90-degree diagonal view, UVC 1.5 H.264 Encoding, versatile connectivity, brighter images, dim setting, 4X Zoom, privacy shade, light correction, and autofocus.
9. Elgato Facecam
Brand- Elgato
Price- 26,083
Elgato Facecam offers a Prime lens with 1080p video capture resolution. It also features studio-quality lens, sonny STARVIS sensors, 65fps frame rate, advanced image engine, uncompressed video capturing, 82-degree field view, fixed focus range, customization, and USB 3.0 interface.
10. Lenovo FHD Webcam
Brand- Lenovo
Price- 1,899
Lenovo FHD Webcam is a versatile webcam. It features a dual built-in mic, 1080p video capture resolution, privacy shutter, 2.1 Megapixel CMOS camera, 95-degree diagonal view, crisp stereo audio, easy plugin, USB 2.0 cable, tilt controls, and 360-degree rotation.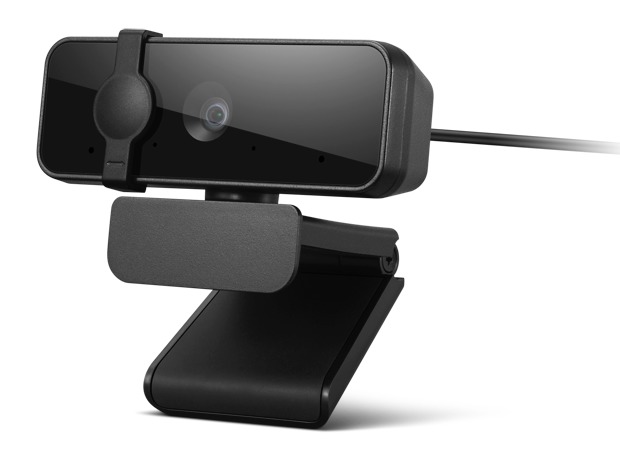 Your opinions are most welcomed.