You are lucky the new iPhone or iPad user out there probably got the best gift of the year! And you may be here to know what you can install on your brand-new device. Well, we are here to help you! Today's article discusses the best applications you can install on your brand-new device. We have included all those top-rated applications you need to check out. So no more waiting, as we are heading on to know about the top 10 iPhone and iPad apps you need to try soon!
10. Darkroom
In Darkroom, you can edit all your photos on a classy end of the spectrum. Just select from your iPhone any image to work with and make it extra awesome with the help of the tools in the app. You can use all types of cropping tools, adjustment sliders, or one-tap filters to make your pics awesome on the go. And whenever you're overwriting the original, a saved copy will be secured, so there is no worry of ruining the original image. Add-on features can unlock the payment of $10.
9. Avocado Habit
If you are a person who always loves to be organized in your life, then we have an application for you. Habit will let you develop new good habits. This app will track the activity and the process in the application itself. So, it will showcase all the progress that you have made, and on achieving the goal, it will grow into a virtual avocado. You should try out this application!
8. Tweetbot
Well, are you a Twitter lover, and you want to get some control over what you see? Here we bring the application Tweetbot! This Tweetbot will help you to organize your Twitter. The bot contains good features. It helps you mute users' tweets, tweet sources, keywords, and hashtags. You can also manage multiple Twitter accounts. Also, have a look over the stats on your tweets!
7. Stylebook
Want to be a fashionista in your area? But you are confused about the clothes in your wardrobe? We are here to rescue you. With the help of the Stylebook application, you can curate your closet. So if you're facing some troubles filtering through your clothes and sorting out all your clothes, figuring out what to wear, this app is a rescue! The application will boost your style and show some of the best looks from your wardrobe. You can plan your outfits in advance and then put them together into a packing list so that it will be helpful for future use.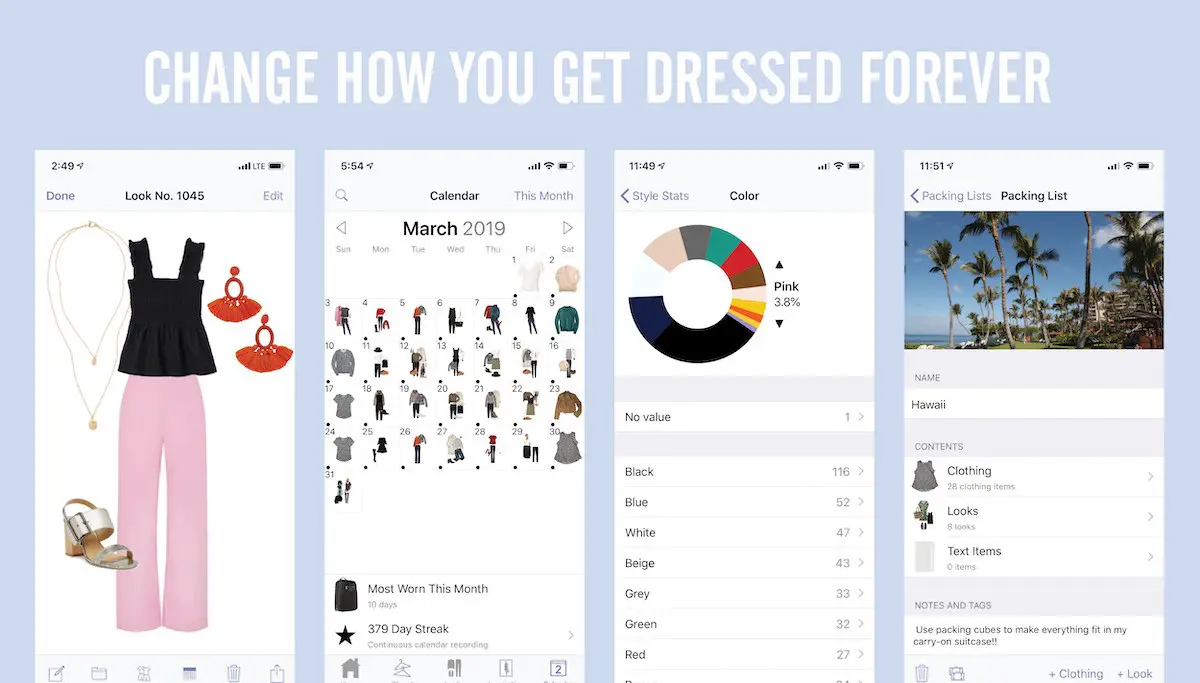 6. Bear
Now taking notes and noting all your important information can be feasible with the help of Bear. Don't get mistaken, as Bear is the best note-taking application! This note-taking app can incorporate all your to-do list notes and sketches. This shows all the information is streamlined, keeping the information in order. You cannot track all your straight thoughts and information in a full-featured way with the help of this application.
5. Overcast
Are you a podcast lover, and you have so many options that you are confused to listen about which one? Well, no worries as you bring you Overcast. Overcast is an application that helps to find and sort out your podcast playlist. You can browse for new podcasts if you want to listen to a new one. You can also get recommendations from Twitter and other social media platforms. Use it on your Apple Watch too!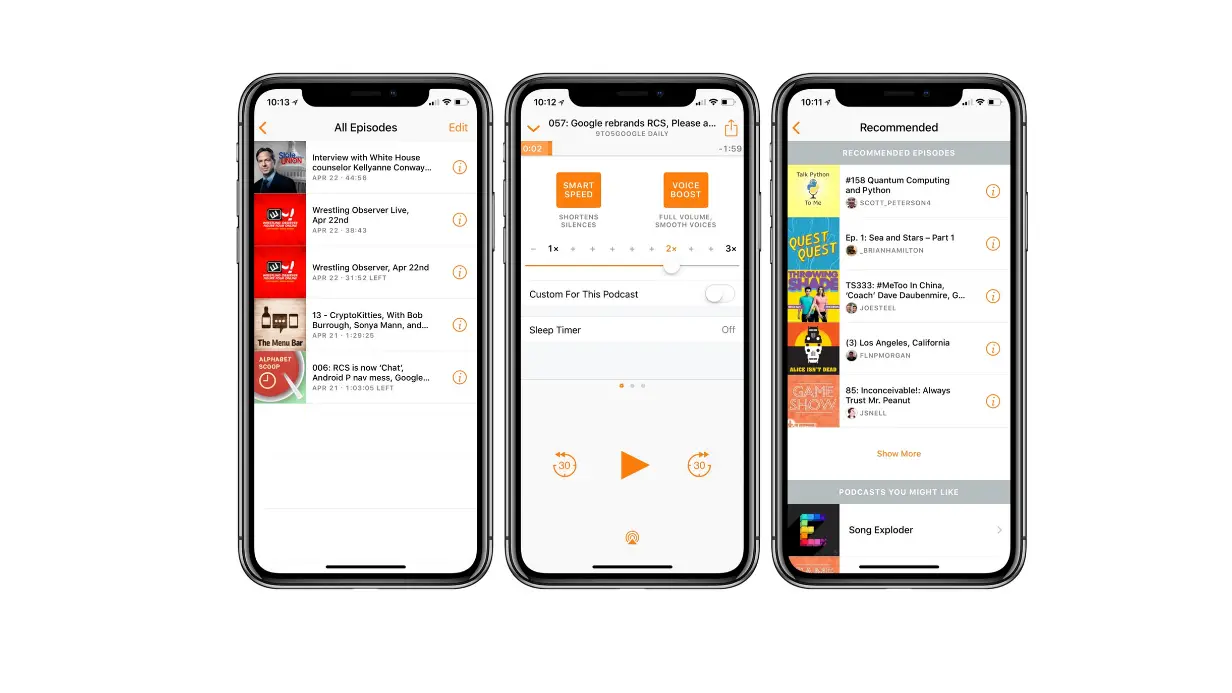 4. Apple GarageBand
Your iPhone or iPad can become a legitimate music composition device now! Well, all thanks to Apple GarageBand, as now, with the help of this application, you can edit your audios. This app contains impressive professional-level features. The app also contains piano-style note editing, an expandable sound palette, and other useful recording tools. Now the recording from third-party instrument apps becomes more accessible with the help of this application. Download it for free from the Apple Store!
3. Adobe Photoshop Mix
Adobe Photoshop brings you some of the most powerful Photoshop tools used on iPad. For those who want to create collages or do hardcore Photoshopping, this app is best for you as you can do any photo editing on this application. You can download it on your iPad free from the Apple Store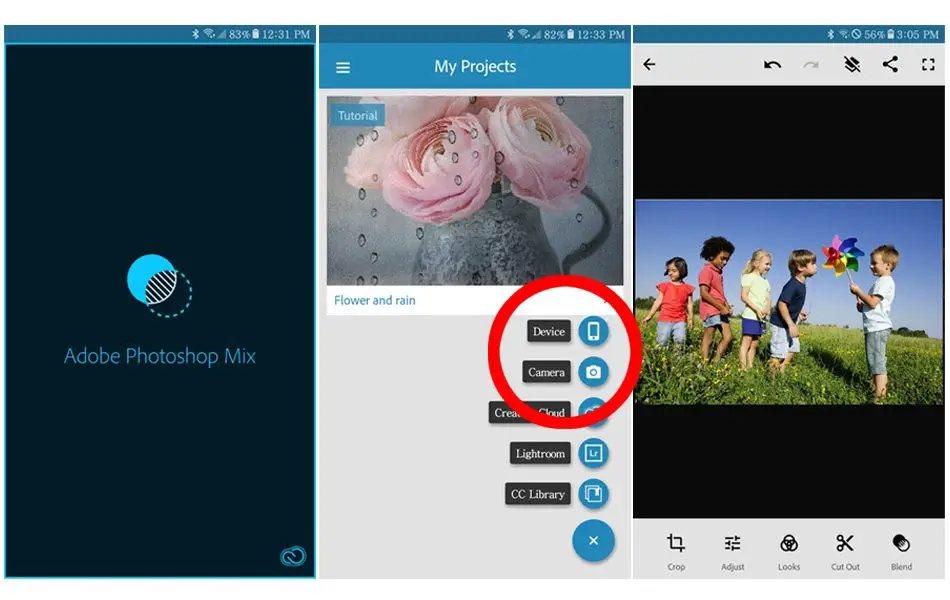 2. Libby
Going to the library now and then may be difficult for you if you are a book lover. We are here to rescue you as we have got you one of the best applications. Libby will bring your library to your phone with the help of free e-books and audiobooks from the local library. The app is excellent for digital reading; you can enjoy your e-books by downloading and reading them.
1. Widgetsmith
With the new version of IOS 14, you can customize your phone with some of the best widgets and custom application icons. But for other iPhone users, when it comes to customizing your widgets, nothing is better than Widgetsmith. Widgetsmith offers you to add photos, text quotes, and many more to your widget on your home screen. You cannot combine some icon swaps and write wallpaper so that you can get your own customized iPhone.
These are some of the most used iPad and iPhone applications you have to check out. What do you think about these applications? Are you ready to try these out? Comment about your points on the apps in the comment section below!