While the first wearable device is released, the apple watch has still not yet hit the Indian market. With many customers wanting to get this amazing gadget on their wrist, the Indian customers must still give it some more time till the device is available online and in stores offline for those people who still are a little bit worried about ordering their gadgets online.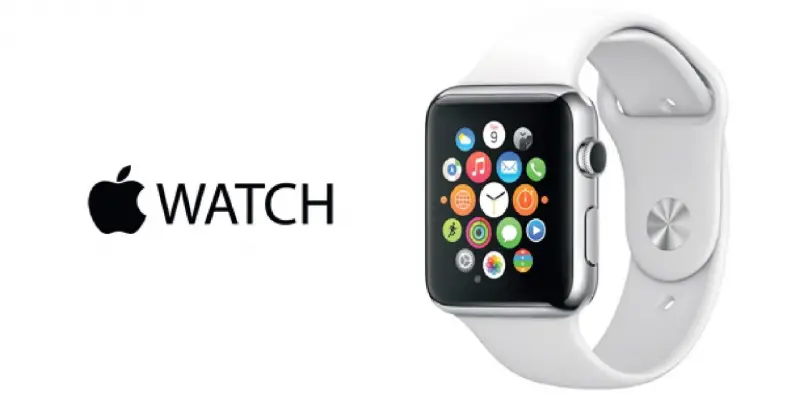 While in the offline world nothing new has happened regarding this new technology, the online market place is filling with buzz and impatient customers who are willing to get their hands on this device even by shipping it from outside India.
Here comes a good news for the Indian consumers, the online market has started taking up registrations for PRE-ORDERING the apple watch.
The online website GRABMORE.IN has started taking pre-orders for the apple watch. Grabmore ships the product from the American market and sells it here in India. Grabmore has started the pre-orders priced at 36,999 for the sport model which is 38mm, while there is another variant 42mm which has the same dimension as the sport variant but is priced at 42,199.
The apple watch is becoming available globally on 6th of MOVEMBER, 6 months after the apple watch was made available in the American market.
Apple has released the apple watch in two sizes for the consumers. One watch is 38mm while the other one is 42mm.
These 2 sizes are same through the 3 variants which have been released. The variants are Apple watch, Apple watch Edition and Apple watch Sport.
The kind of screen protection offered on the first two variants which are the Apple Watch and the Apple Watch Edition have a sapphire crystal screen which help protect the screen from cracking.
The sport version of the Apple Watch has an even more toughened screen for protection. The lon-X glass is used of the Apple Watch Sport.
Why Apple Watch?
With so many smart watches available in the Indian market which pair with the Apple iPhone, why must a consumer spend so much money on an Apple Watch? Well, one of the reason is because it is APPLE and apart from the brand value, Apple has also equipped the watch with features such as Force touch and Digital Crown.
The Apple watch is also capable of making complete conversation as the Apple Watch comes equipped with an inbuilt microphone and a speaker. In order to have a complete conversation the iPhone and the Watch must be connected to each other via Bluetooth or WI-FI.