Note-taking applications are great, essential, and valuable part of your smartphone like other applications. As you have your smartphone with you all the time so, note-taking apps will be the prime spot for you to put your important things in the form of short notes instantly that are on your mind at a particular time & you don't need to forget. It can be your instant diary or notepad anytime, anywhere when you don't have pen-paper right with you. As they play an essential role in your life so, you need to find the best and most trusted note-taking application for yourself. Therefore, we are here to help you with the top 10 Note-taking applications for android.
1. Google Keep Notes
Google Keep Notes efficiently works on your phone, tablet, computer, and Android wearables. You can record a voice memo and Google Keep will transcribe it so that you can find it later. Everything you add here syncs across all of your devices, so your essential things are always with you. Google Keep allows you to easily share notes to your contacts, attach images, attach audio to notes, etc.
2. Microsoft OneNote
It is a powerful notepad to capture ideas in the form of notes. Organize your thoughts, discoveries, and ideas with your digital notepad Microsoft OneNote. It syncs your notes across your devices to access them anytime, anywhere and allows multiple people to work on the content together at the same time. You can use its flexible canvas to place content anywhere you want, scan docs & business cards straight into OneNote, and many more features.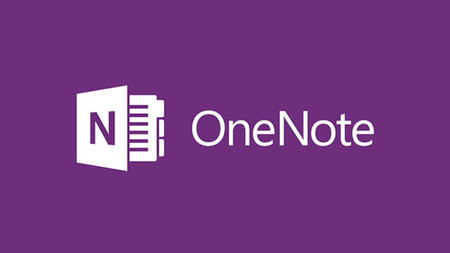 3. Evernote
When it comes to taking all manner of notes and getting work done, Evernote is best for you. It lets you to add different types of content to your notes: text, docs, PDFs, sketches, photos, audio, web clippings, etc., to make your notes more convenient. With Evernote, you can manage your to-do list with tasks and set due dates and reminders, so you will never miss a deadline.
4. ColorNote
It is a simple and awesome notepad application. ColorNote offers you a quick and straightforward notepad editing experience when you write notes, memos, e-mails, messages, shopping lists, to-do lists, etc. It provides many features, including a sticky note memo widget, password lock for your personal notes, powerful task reminder, online backup & sync cloud service, and many more.
5. Squid
Squid app is such a fantastic app that allows you to write using an active pen, passive stylus, or your finger just like you would do on paper. It will enable you to take handwritten notes naturally on your Android tablet, phone, or Chromebook supporting Android apps. You can import PDFs in Squid and mark them up like any other note and export your notes to PDF, PNG, or JPEG for printing, archiving, or sharing.
6. Easy Notes
If you want a free note-taking app to take notes and to-do lists, then Easy Notes is one of the best options. It is easy to use notepad free for note-taking. With Easy Notes, you can take quick notes with colorful backgrounds. It also provides many templates, pens, password lock to lock your notes, a cloud backup features, and many more amazing features.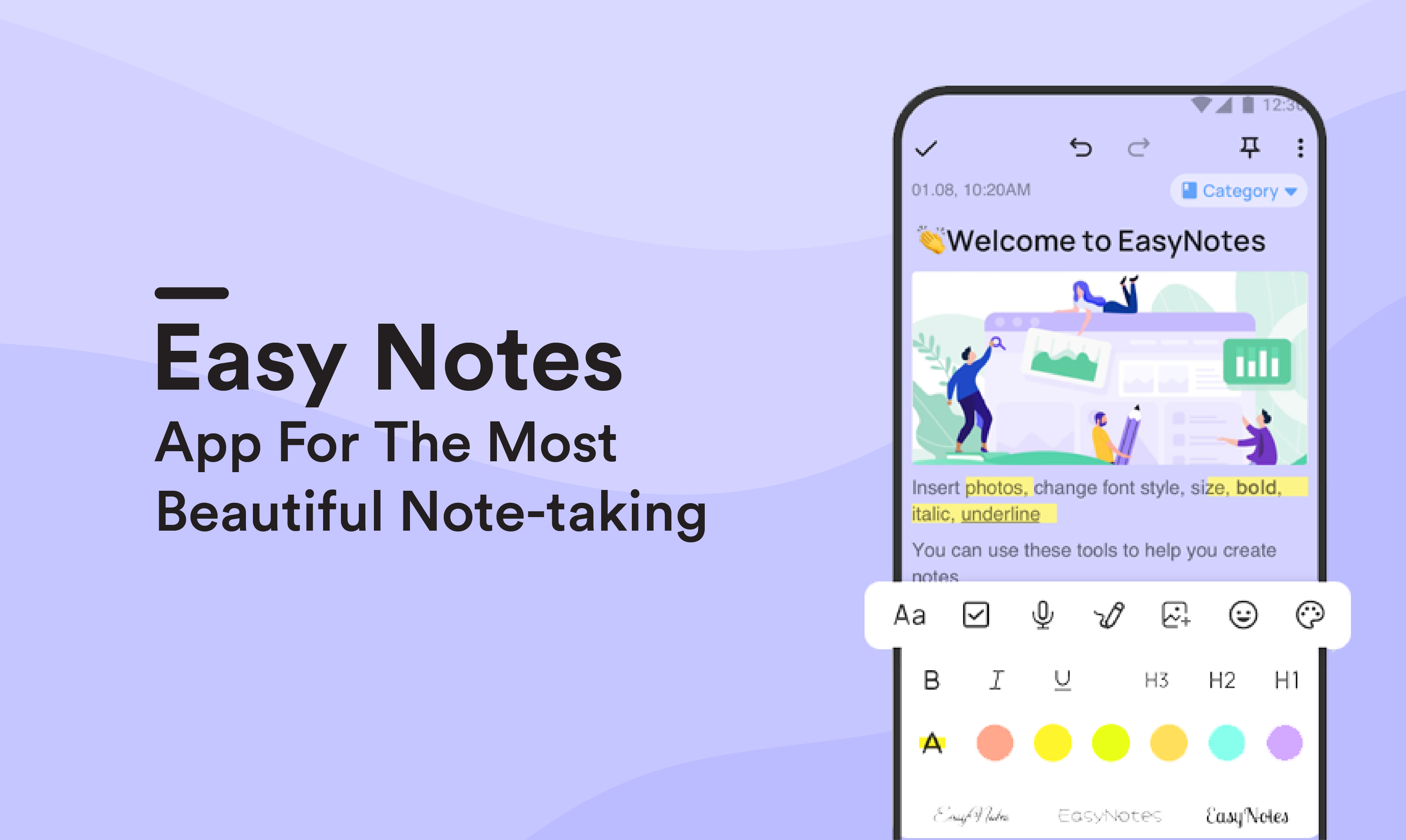 7. Notion
It is one of the best note-taking applications you can use. Write, plan & get organized your things with Notion. Add as much content as you want as it never hits a storage limit. This app can run on Android versions 7 and higher. With Notion, you can create beautiful docs with images, to-do's, and 20+ more content types. You can also sync with browser, mac, and Windows apps so that you can pick up on the desktop where you left off on your mobile.
8. Notepad
It is a simple, small, and fast application for creating and editing text notes. There are no limits on notes' length or the number of notes in the application, you can write as much as you want, which makes it more convenient. You can easily import notes from text files, save notes as txt files, and share notes with other applications. It also provides app password lock, color themes (including the dark), automatic note saving, undo/redo, and many more features.
9. Lecture Notes
Lecture Notes is a fast and great note-taking application. It is an essential and best tool for any student as it is a classroom recorder application specifically designed for students. With Lecture Notes, you can take quick notes during lectures and study those notes at your home; you just need to press the Start Lecture button to start a high-quality voice recording process.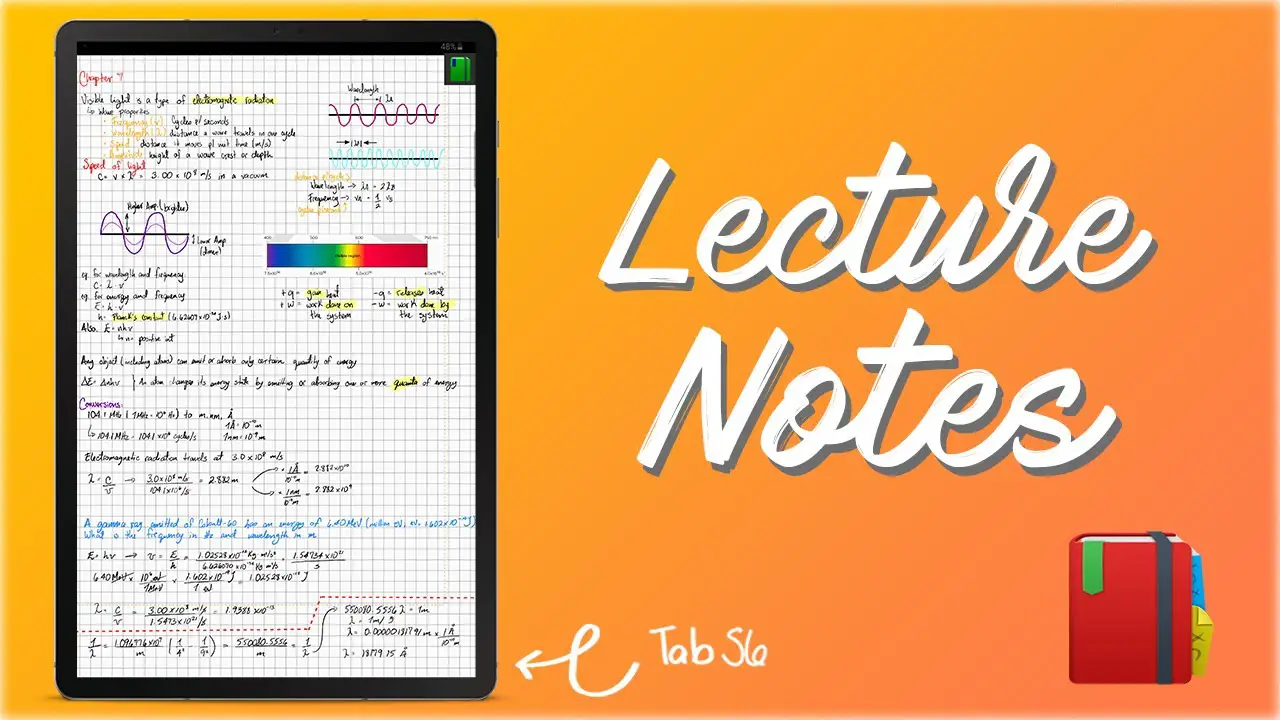 10. Simplenote
It is an easy way to take notes, create to-do lists, capture ideas, etc. It automatically syncs seamlessly across any computer, phone or tablet so that you can easily access your notes on any device. You can also publish directly to a WordPress site by connecting your WordPress account with Simplenote. It has numerous features to enhance your note-taking experience.