There are a good number of DVD players still left to use in this modern technological era. Make use of the following ten high-quality DVD players that you can afford to buy for bringing those golden days back to form with clarity.
1. PANASONIC S700:
Panasonic S700 is a compact, slim, lightweight, multi-functional, and an affordable DVD player that gives 1920*1080p high-quality performance. The all-round DVD player supports Full HD video streaming and Up-conversion. You can connect the device with an HDMI port or a USB 2.0.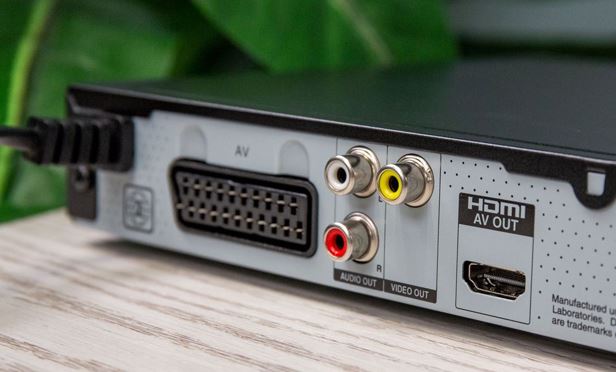 2. SONY DVPSR760HP/B:
An excellent, compact, and stylish design from Sony DVPSR760HP/B comes with only 270 mm. Sony plays 1920*1080p high-resolution videos and has a remote to control both the player as well as the TV. The player can remember the previously played portion. It helps in continuing the video from the moment it was paused. It connects with HDMI, USB, composite video, component video, and analog-2 channel audio.
3. IMPEX PRIME DX1:
Impex Prime DX1 features AV input and output, so you connect photos, video cameras, or even your smartphone easily with the player. You can watch movies with its fine quality audio and video from its 5.1 DVD player. The 720*576p resolution device connects with 5.1 CH output, AV input & output, SD card, and also with a USB.
4. LG DP132:
LG DP132 DVD Player can record files directly from any USB memory device. The affordable gadget provides 720*576p resolution quality HD videos. The player connects with a USB 2.0, Composite video output, and analog audio-2 channel output.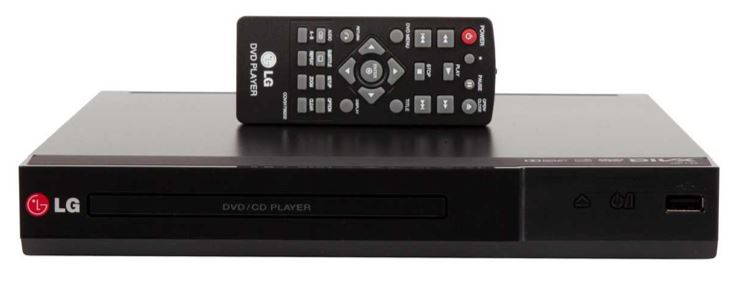 5. IBELL 3288HD:
iBell 3288HD is ideal for music lovers and improves the quality of audio playback. The device comes with two microphone jack that gives a real home karaoke effect. The 1920*1080p resolution player connects with HDMI, USB, composite video, component video, fiber optical, and MMC slots.
6. SAMSUNG C-500:
The Samsung C-500 gives a crisp and clear 1080p video quality on large screen HDTVs. The sleek design comes with a corresponding remote and many other additional features. The gadget allows you to play international DVDs with wide and full-screen modes and uses Dolby Digital sound clarity.
7. SYLVANIA SDVD1096:
The full-sized Sylvania SDVD 1096 plays CD and DVDs qualitatively. The front panel design gives a bright and clear time and function display with a round navigation button. Sylvania connects with HDMI, composite, and component video output. Full control wireless remote is also available for the DVD player.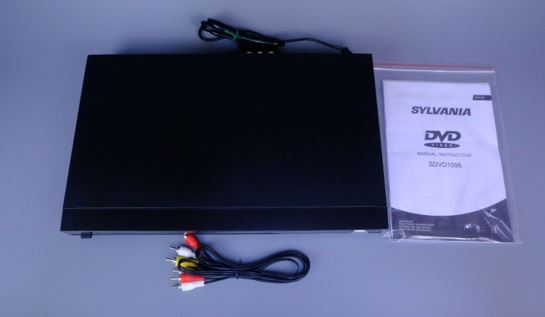 8. IMPECCA DVHP 9117:
The Impecca DVHP 9117 plays Full-HD videos through a 1080p resolution quality, and with a USB input, you can access digital files through portable hard drives. You can play videos with slow motion, advance zoom, and you may even highlight the special moments. The gadget comes with a fully functional remote and anti-shock protection.
9. CRAIG HDMI:
Craig HDMI is tiny in size but produces a 1080p resolution on your big-screen HDTV. The portable device weighs 1.65 pounds. Its zoom option and progressive scan give your pictures additional fullness and clarity. The unit comes with a remote, AC and DC adaptor, along with an AV cable.
10. PIONEER DV-3052:
The 4K DVD player Pioneer DV-3052 is a bit expensive but worthy of buying. Pioneer supports all region DVDs, MP3, and WMA audio. The Advanced Sound Retriever function allows you to play audio sounds with clarity. The device transforms any TV into multimedia function through its simple HDMI cable connection.