"It's not that we use technology, we live technology"-    Godfrey  Reggio
Heated Butter Knife
This gadget swears to ease the workload of every homemaker! But what makes it so special?
This knife has a heating functionality which makes it easier to spread butter etc. on the toasts, and you are sure to save a lot of time on cutting various food items like frozen ham or vegetables.
Plus, it's easier on your wrists than the regular butter knives.
One of the best features of this knife is that it doesn't require batteries, and it doesn't use electricity. This knife's technology captures your body heat as you hold the knife, and transfers it to the knife's edge, making it easy to slice through butter and other cold spreads. The even better news is that it works with solids, too. You can also cut through cheese and ice easily, using this gadget.
      2. IQ Alarm Clock
Oh, those dreaded mornings which require us to wake up early! This gadget comes as a savior for all the late risers. Instead of a snooze button, this alarm clock has a set of questions which require you solving to turn off the alarm! Happy waking.
TP-Link Smartplug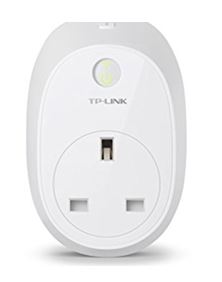 This one is a much-needed invention (thankyou inventors!). Whatever you plug into the Smart plug, can be controlled through or an Echo or an App.
We love this product because for it's safety features- worried whether you left your hair straightener or tea kettle on? No issues! Check and turn it off through the app from anywhere. This product gets you that peace of mind you deserve.
Tracking Tag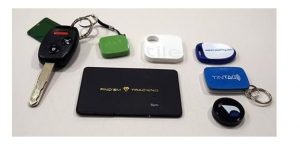 Never lose your valuables again. This tag can be attached to your keys, pets or other valuables. It functions over WiFi or Bluetooth and enables you to locate the item whenever you please.
Lucid Dreaming Sleep Mask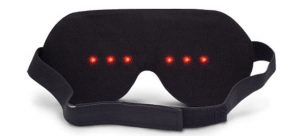 This product is oh-so-necessary for all the sleepyheads who love to sleep. This mask is designed to increase the frequency of lucid dreams. So YOU control what to dream! The precision-designed LED present in the mask makes sure the user is never awakened in the middle of the dream.
It also supports different sleep patterns- if you wish to take that much required afternoon nap, go ahead (Set the mask to 'nap' mode) After 15 minutes, reme will start flashing red lights to remind you- Hey, time to get out of bed!
Gas Leakage Alarm System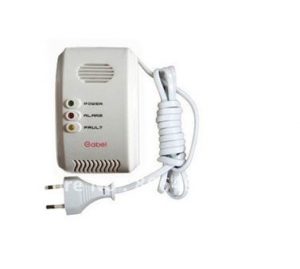 This one's a life saver (literally) if you have kids at home, or if you find yourself forgetting to turn off the gas frequently. This alarm detects the presence of Carbon monoxide, LPG, Natural gas and gives out a loud alarm in case the density of such gasses increase in the air and reaches the response setting value. High stability, reliability, and can detect multiple gasses.
USB- Heated Blanket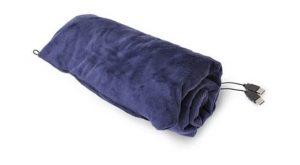 What's worse in winters than cold feet? That's right, a cold blanket! Thanks to this blanket we need not fret over the temperature inside our blankets anymore. Just plug it into your USB port (no need for a wall outlet!) and it'll heat up so that you're nice and toasty all year round.
Self-Adhesive Mosquito Nets
This amazing product barres mosquitos and other insects from entering the rooms through gates or windows or any other open spaces. Enjoy that flow of fresh air without worrying about the insects anymore!
WiFi Enhancer
This is one of the coolest utility products out there as it ensures an enhanced WiFi signal to every point in your home/ office.Moreover, it's dead easy to install, only takes a few seconds to do so and requires no higher tech knowledge at all.
Fogless Shower Mirror
Finally! This much-needed device hit the markets. No more foggy mirrors and you can easily shave or tweeze while admiring your beauty for as long as you please, in a perfectly clear mirror.
It also has a built-in rack which is an incredibly useful addition to the mirror. It has a self-wiping feature which keeps it clean! What else, it's very easy to mount, thanks to the removable silicone adhesive.
What a time to be alive!