Spyware software will gather the information from one person and will use that information to hack entities. The person doesn't know that his information is collected. This will use cookies to send confidential information. Spyware is of 4 categories namely Adware, Tracking Cookies, System monitors, Trojans. The bellow list is the Top 10 Cell Spy Software.
1. XNSPY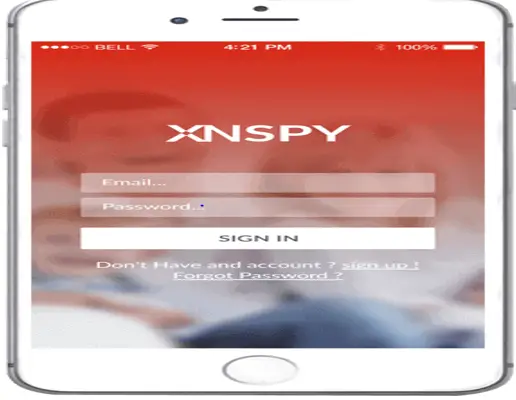 XNSPY software is meant for business purposes. It's the most affordable software and considered to be the best cell spy software. It can monitor phone calls, messages, GPS tracking, social media, etc. It can back up the files. It can't do desktop monitoring, and it looks weird.
KEY POINTS:
It has more than 30 features.
It can do desktop monitoring.
2. MSPY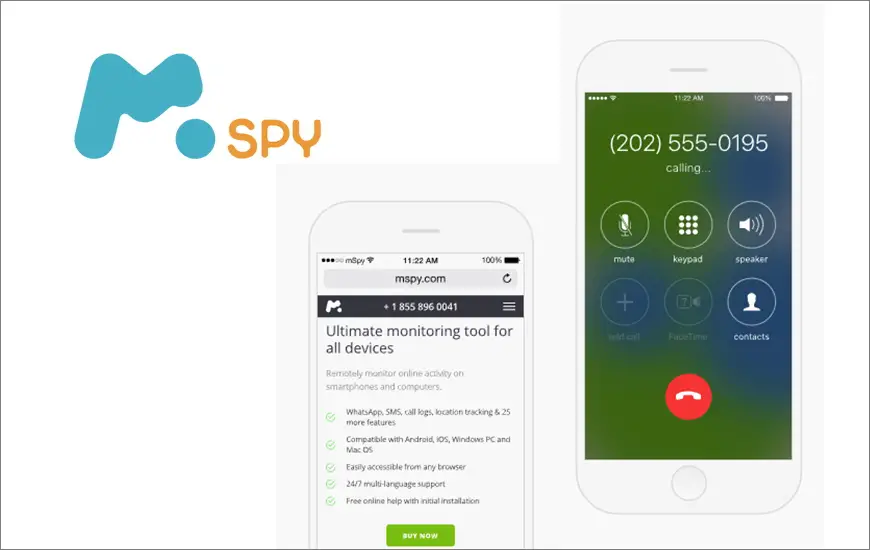 MSpy software can easily monitor the target device. Its primary purpose is parental monitoring. It can monitor E-mails, messages, history, call logs, contact lists, location tracking. It has some limited features. It can't record the calls.
KEY POINTS:
It can control the apps.
No Jailbreak in IOS devices.
3. GOOGLE FAMILY LINK
Google Family Link software is the best one for parental control. It is the best software for parental control. We can monitor things without any interruption. It will block apps and have an eye on screen time. We can monitor the web sites which they are using.
KEY POINTS:
We can set a screen time limit.
4. SPYZIE
Spyzie software has good parental control monitoring. It can monitor record messages, call log, web browsing, GPS tracking, login, and log off activity. We can even monitor online activities. On IOS devices, the location tracking feature is not working properly.
KEY POINTS:
No need to root the device.
It can do some things like Video preview, screenshots, etc.
5. FLEXISPY
Flexispy software can do better monitoring. It has many features. It's expensive. To use this software, we need to do root on android phones and Jailbreak on IOS devices.
KEY POINTS:
6. HIGHSTER MOBILE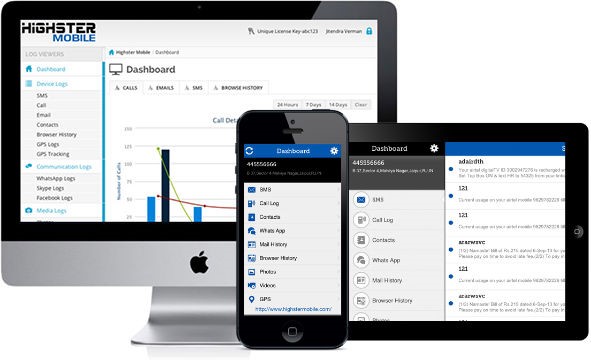 Highster mobile software has the best cell phone tracking ability. It's affordable to buy this software. It can do call recordings, call logs, messages, emails, GPS monitoring. It can't block things and has poor parental control.
KEY POINTS:
No rooting of the device.
If anyone tries to access the device, it will capture the image.
7. HOVER WATCH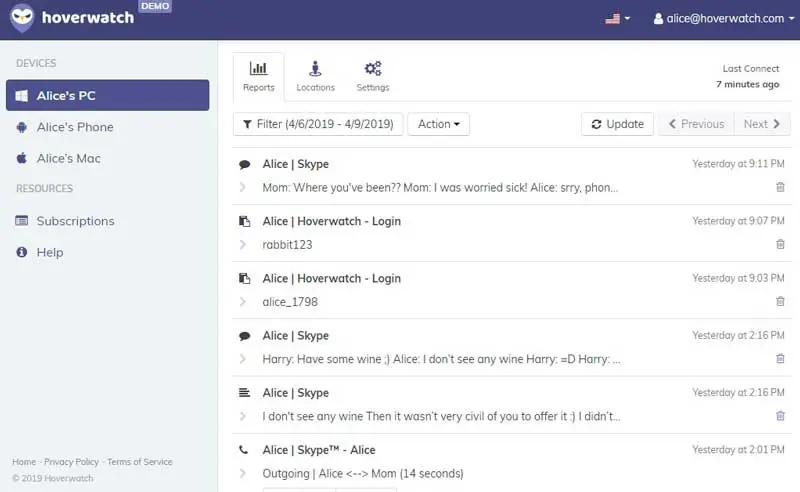 Hoverwatch software can do monitoring like calls, text messages, GPS, website activity, Facebook, Twitter, Whatsapp, etc. It has parental control. Its location tracking is somewhat inaccurate.
KEY POINTS:
It can take screenshots, can capture the photo.
8. SPYERA
Spyera software is easy to use and easy to install. It can do basic monitoring. It has parental control. This software is expensive.
KEY POINTS:
9. THE TRUTH SPY
The Truth Spy software can do basic monitoring functions. It has many features, like mobile tracking, etc.
KEY POINTS:
SIM card change detection.
10. MOBISTEALTH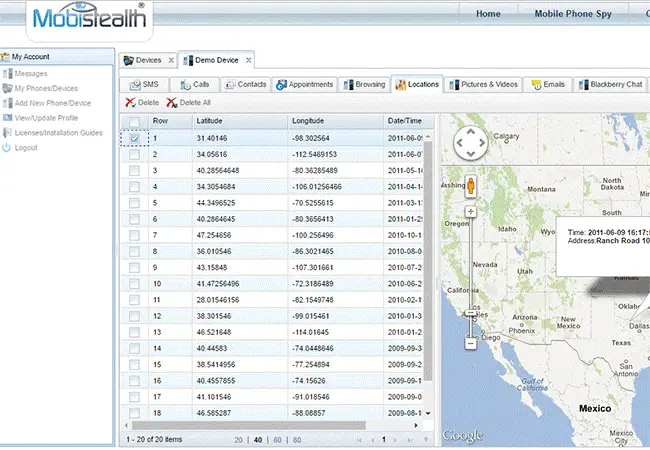 Mobistealth software can do SMS, calls, location, messages, social media, internet activity, location tracking, emails, pictures, etc. monitoring. It has no blocking feature for the websites.
KEY POINTS:
It can do mobile and computer monitoring.