Businesses must manage and track more assets than ever in the digital age. With the proliferation of mobile devices in the workplace, increasingly complex cloud technologies, licensed-based software, and more frequent updates, managing and tracking IT assets has become much more difficult. Furthermore, increased employee turnover raises data security concerns. IT asset management connects assets to the organization's IT infrastructure. IT professionals and managers can review and monitor all assets within the organization using a robust asset management system. Data can help make essential decisions about an asset's purchase and other lifecycle aspects. We have curated a list of the ten best asset management software.
1. Manage Engine Asset Explorer
The ManageEngine Asset Explorer pricing structure is a little more complicated, starting at $795 per year for 250 IT assets. More information about your specific quote will need to obtain from ManageEngine sales representatives. That talk, however, is worthwhile because this is a mature IT asset management package backed by a company whose popularity as an IT tool kit provider has grown steadily in recent years. Furthermore, ManageEngine (a division of the Zoho Corporation) focuses on task-oriented IT tools rather than large IT frameworks where you may end up paying for features you don't require.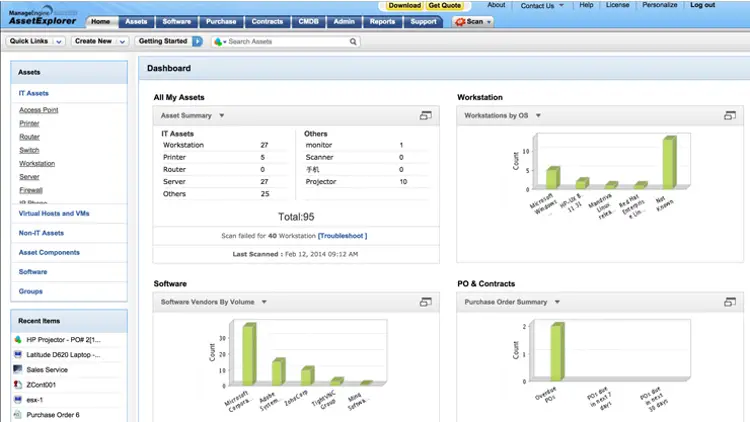 2. Ripple
Rippling is an HR software company specializing in device and inventory management and app and identity management. Their IT Cloud works in tandem with their HR Cloud, making it easier to assign assets such as computer hardware and software to new employees during their onboarding process and deactivate them when employees leave the company.
3. InvGate Asset
Our pick for the most efficient asset management software for small and medium-sized businesses is InvGate Assets, which covers all software and hardware bases for tracking assets and inventory. Asset management software such as InvGate Assets offers advanced reports, network discovery, remote desktops, license management, software deployment, and software metering.
4. NinjaOne
NinjaOne offers powerful, user-friendly server management software to managed service providers (MSPs) and IT professionals. Ninja provides a comprehensive set of tools for monitoring, managing, securing, and improving your network devices, Windows servers, workstations, laptops, and macOS devices.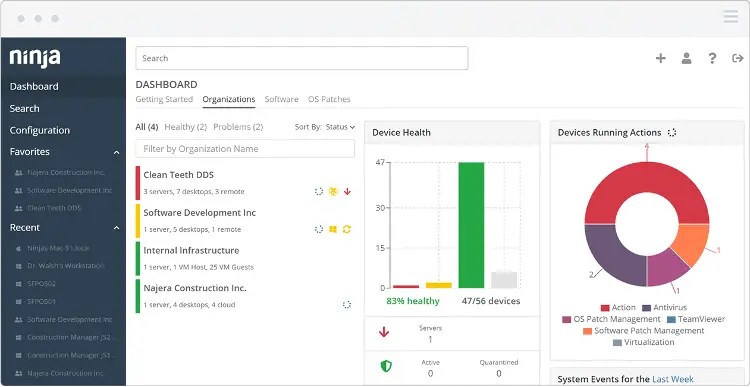 5. MM Soft Pulseway
MMSoft Pulseway is a fantastic all-around IT toolbox for midsize and larger businesses with fairly complex infrastructure and asset requirements. Most IT administrators would struggle to go wrong with this Editors' Choice, which focuses on managing mobile assets. On the management front, it combines excellent reporting with excellent support for a wide range of device types, remote support capabilities, and the ability to span on-premises and cloud infrastructure environments.
6. Freshservice
Freshservice is an ITAM (IT asset management) platform designed to assist organizations in lowering IT costs and increasing asset lifespan through proactively scheduled maintenance. You can manage the entire asset lifecycle, including procurement, discovery, utilization, and retirement. Their analytics also aid in the prediction of future IT costs.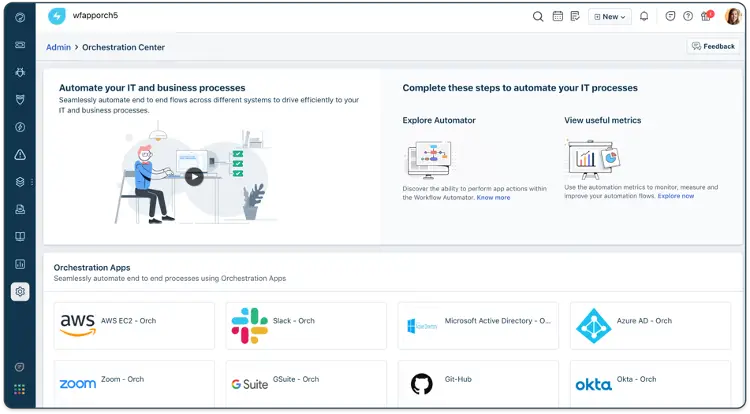 7. Asset Panda
Asset Panda is a complete asset tracking and management solution for any business. Its inventory management module integrates inventory and asset management into a single platform, allowing you to manage assets at multiple locations and move them between them. With UPCs or serial numbers, designated users can track inventory and assets using custom workflows.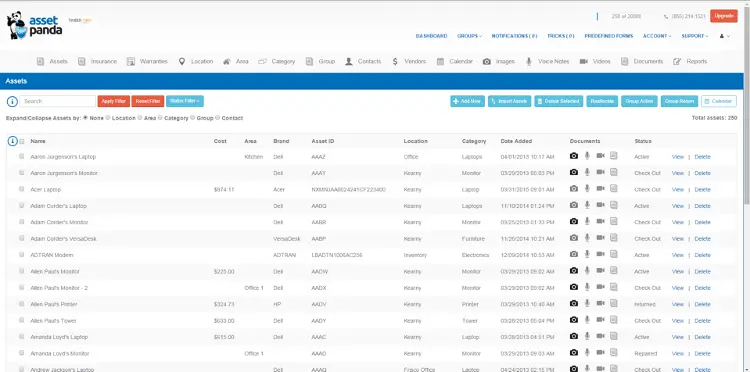 8. SuperOps.ai
SuperOps.ai's user-friendly IT management platform, powered by Remote Monitoring and Management, has everything users need to manage their client's asset network in one place. It includes integrated Professional Services Automation (PSA). With remote desktop management, community scripts for powerful automation, patch management, system tray icons, and much more, it helps technicians be more productive.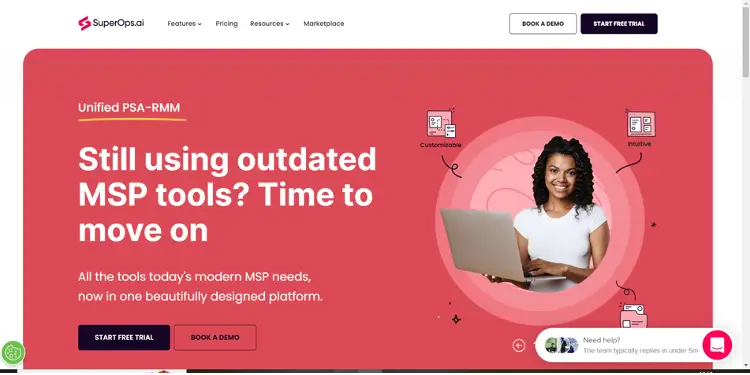 9. GoCodes
GoCodes makes excellent use of secure QR stickers to create a fast, mobile-capable, powerful and affordable physical asset tracking system. You may need to keep looking if you plan to manage cloud assets. Nonetheless, GoCodes was the most user-friendly asset management service I examined. Its innovative sticker system provides security, affordability, and the ability to track any asset, whether networked or not, online or offline.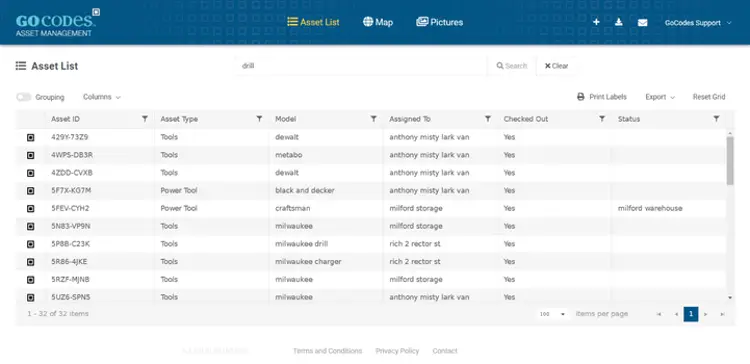 10. Asset Infinity
Asset Infinity is a cloud-based asset management system that tracks your assets throughout their entire lifecycle, from purchase to transfer between locations, departments, or users, and disposal. You can use different tracking methods, such as barcodes, QR codes, RFID, and NFC tags.