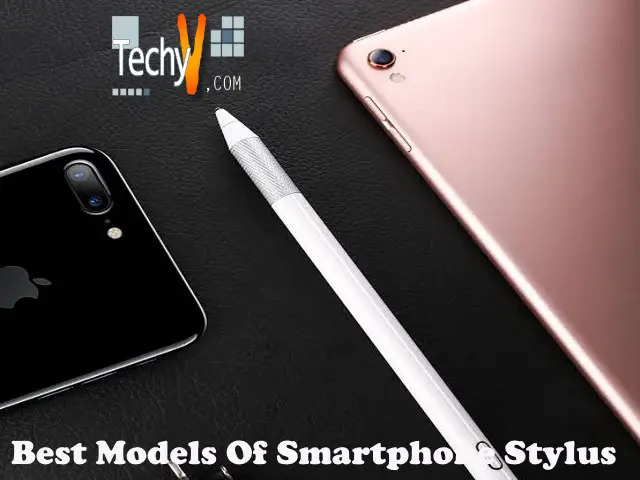 The trend of using a stylus for your mobile always steals the eyes of people around you. If you are in search of getting a stylish and smart pen or if you like to know about the best ones in the market for gaining some knowledge, then this blog is for you. The following are the top 10 best models of smartphone stylus worthy to both buy and gift.
1. ADONIT DASH 3:

The Adonit Dash 3 is a fine-point stylus for iPro, iPad, and Android smear devices. The new Dash 3 features with a wide LED indication light and advance pixel point tip for its hardware and design. Press the button at the base to turn on, and your device will automatically switch off when not in use for 15 minutes. The green light from Adonit Dash 3 will indicate its charging completion. By a simple click, Dash 3 will help you in writing, sketching, and highlighting some important points quickly and effortlessly.
2. APPLE PENCIL:

The first-generation Apple Pencil was in 2015, and the second-generation pencil was in 2018. Whereas the second-generation support only for the 2018 models of iPad Pro, the first-generation supports for every version including the sixth-generation update of iPad Mini and iPad Air. Apple Pencil has a Bluetooth wireless communication and a removable Lightning cap for its charging. Apple Pencil is your ideal choice for any artistic writing and drawing projects, concerning both personal and professional needs.
3. WACOM BAMBOO SKETCH:

Wacom Bamboo Sketch is just the right one for drawing on iPads. Bamboo Sketch has an ergonomic triangular design for giving a better grip. The device uses Bluetooth technology for connecting with your iPads. Its battery extends up to 16 hours and is ideally the best stylus for artists and designers.
4. SAMSUNG TAB S4 S PEN:

The slim, lightweight, and comfortable S4 Tab Pen is suitable for the latest model 'Samsung Galaxy' Tabs. The design of S4 appears similar to holding a real pen. Users can view the S pen connector at the right bottom of the device. After its connection, options such as smart select, create a note, screenwrite, and translate appears on-screen.
5. ADONIT MARK:

Adonit Mark is a comfortable stylus for effective writing, drawing, and sketching on your iPad Pro. The device is mesh-based and works on all multi- touch screens. You can replace the mesh after a few uses. The stylus is cost-effective and has no batteries. You may pick the ones that you like from an array of colors available and suitable for gifting tech lovers.
6. HAHAKEE:

The Hahakee iPad Stylus is of aluminum alloy that gives a polished finish. Hahakee comes with a spare nib and the pen charges through a micro –USB port. The 40-hours of battery life make it comfortable to hold and use.
7. SAMSUNG NOTE 9 S PEN: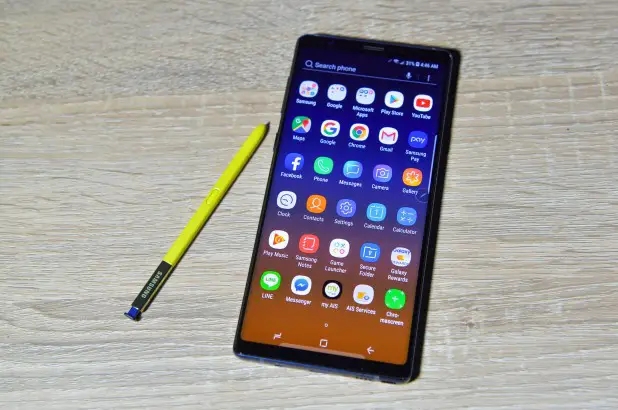 The Bluetooth-enabled Samsung Note 9 S Pen operates as your remote for the Galaxy Note 9 tabs. It clicks photos, changes presentation slides, and will pause a YouTube video, only through pressing a button. For charging it, slide it back into your Galaxy Note. It reloads your battery within 30 minutes of power. Samsung Note 9 S Pen is available in black, yellow, purple, and brown colors.
8. LOGITECH CRAYON: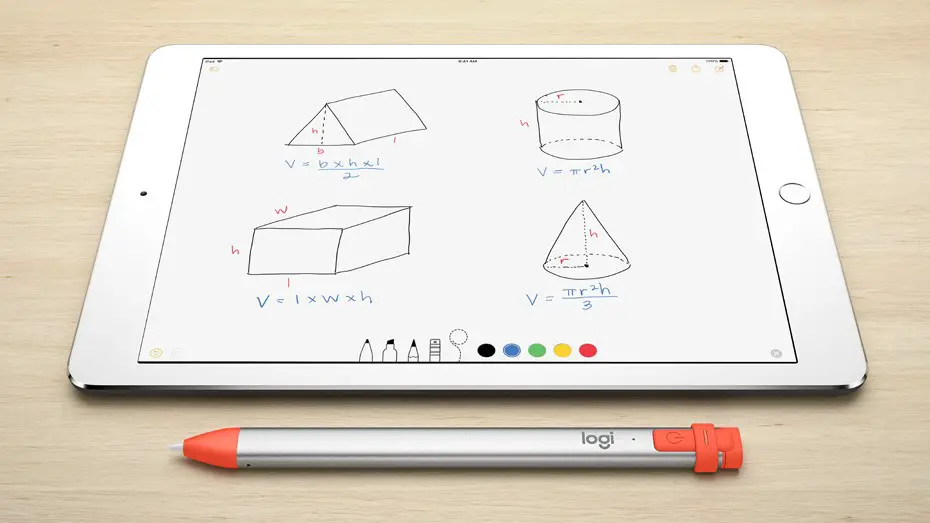 Logitech Crayon is the best stylus for kids to practice drawing on iPads. From its introduction in 2018, Logitech Crayon is still trending and liked even by a few teenagers. The smart tip of the stylus adjusts its line weight depending on the angle. The body of the crayon is flat and wide, to avoid rolling away from your kid's hands. To start the pen, press the button on its side, and it connects with your device automatically. On a full charge mode, you can use the stylus fully up to 7.5 hours.
9. DIGIROOT UNIVERSAL STYLUS:

The Digiroot Universal Stylus is compatible with all smartphones, tablets, laptops, and PCs. Users can view where their mark is pointing through the stylus's transparent disc. The tip of the pen connects with a 2 mm rubber point. Digiroot Universal is out of stainless steel, with an aluminum rubber grip. Its computability makes it easier for using the pen for any device.
10. MUSEMEE NOTIFIER V2:
Musemee Notifier V2 is a precious stylus for your iPad, iPhone, or other touch screens. Musemee is available in red and black colors and has a replaceable fine-tip with the smallest visual points and a disc to get accuracy.