Childbirth is the welcoming of a new life on earth. Taking care of a baby is not at all an easy job, and specifically, the new parents struggle a lot while parenting. But, there are a few technologies that may ease your nurturing issues, and the following are the top 10 best gadgets for both the babies and new parents.
1. PARENT AND BABY SMART MONITOR:

Smart Monitor is one of the best devices for new parents that not only gives steps to put your baby sleep but also allows you to track all key metrics of your child. It has all the essentials like the doctor's appointment, diaper-changing schedules, baby weighing, etc. Since the smart monitor is a wearable device, it may be the best gift for busy parents. This device is also additionally water-resistant.
2. BLUETOOTH THERMOMETER PACIFIER:
Bluetooth Thermometer is a pacifier but acts more like a thermometer. Connect it with your Smartphone or tablet within the range of 30 feet. It will record your baby's temperature. 'Time' magazine mentioned this as the best gadget for new parents.
3. DOONA CAR SEAT:

Doona Car Seat is perfect for safe baby travel in a car and also best substitute for a carry stroller. While car traveling, it will be safer to belt Doona. By touching a button, it will turn into a stroller. Doona Car Seat is also the world's first baby car seat.
4. WHITE NOISE GENERATOR:
White Noise Generator is the best gadget for new parents. The device creates neutral sounds for your baby's ears. It will give the atmospheric feel of being inside the womb. Your baby will have a relaxed and calm sleep. Choose the gadget from different colors.
5. AVA THE ELEPHANT:
Ava is a singing medicine dispenser to give medications for your baby easily. It makes medicine-time easier for both the parents and the baby. The device's design and the sweet lullaby it sings are both lovable for the babies. By listening to it, the babies will take their medicines without tantrums.
6. SELF-WARMING BOTTLE: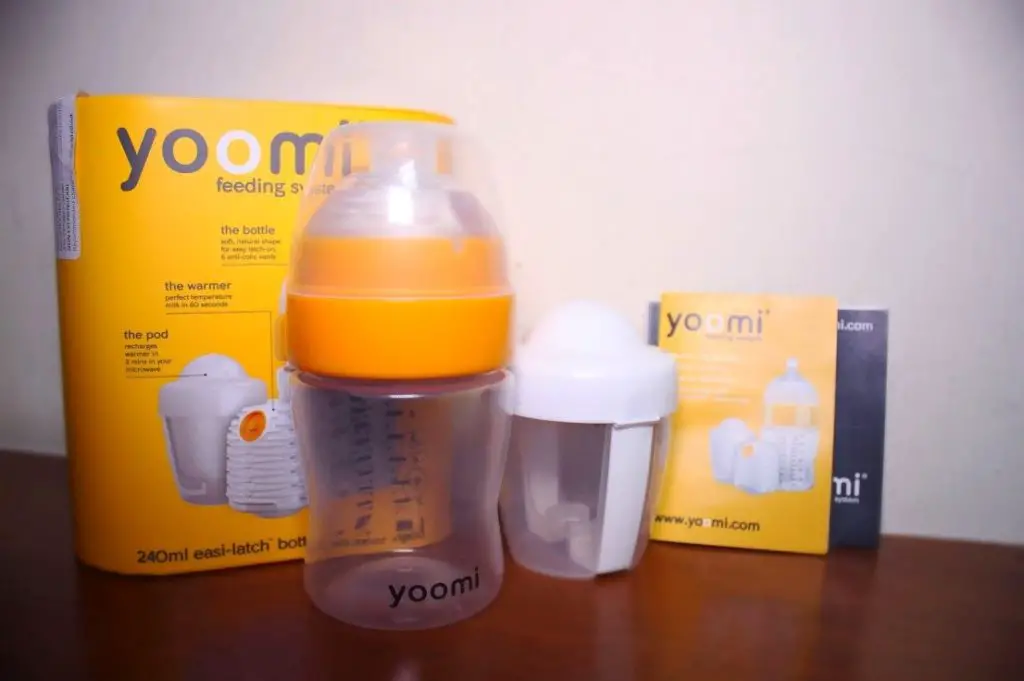 Self-warming Bottle is the coolest tech gadget for new parents. The bottle will keep milk or water warm for a drinkable heat. You need not keep it in hot water to clean as this comes handy for travel. The shape of the bottle helps your baby to have comfortable feeding.
7. STROLLER WITH POWER SOURCE:

The Power Stroller helps new parents who go out frequently. The stroller has an LCD-screen to check the outdoor temperature, time, distance traveled, and speeds. The self-charging device takes its power from mini-generator, which is at the back-wheel. It comes with headlights and taillights so that you can put the baby in front or facing its rear. You may also charge your phone using this stroller.
8. HUMIDIFIER:

The Humidifier is a vast tech to use. In dry climates, a baby's skin becomes sensitive than before. The baby may feel irritable due to the cold temperature. The Humidifier will thus add moisture into the air to prevent distress. The device also releases a mild fragrance for up to 8 hours.
9. SPACE VIEW:

Space View is a technological gadget from the company Eufy for monitoring your baby with quality. It is a widescreen monitor with 15-hours of battery life. The camera of Space View rotates up to 330 degrees.
10. BATH THERMOMETER:

Bath Thermometer is a device for new-to-parenting moms to give a bath for their babies. The thermometer gives updates about water temperature that suits the baby for bathing. Some bath thermometers even have audible alarms, to tell if the water is either too cold or too hot. You get this thermometer along with different toy images.