Audio dubbing the process of transferring previously recorded audio onto another medium (eg. Video). This technique is often used in the post-production of a film or video, to make it accessible in different languages. There are numerous applications that do this for you, and this list shows you the best ones on the market in 2020.
1. Adobe Audition CC

Audio audition CC is our number one pick when it comes to audio dubbing software. Using this software will skyrocket your learning curve when it comes to audio post-production. You're equipped to do everything from edit an audio clip to add sound effects, paired with a simple and intuitive UI that's easy to learn on and get the hang of. The one-year subscription pack for it is priced at $239.88, but new users have the option to use the trial version until they confirm whether they'd want to purchase it. All in all, definitely worth the money!
2. WavePad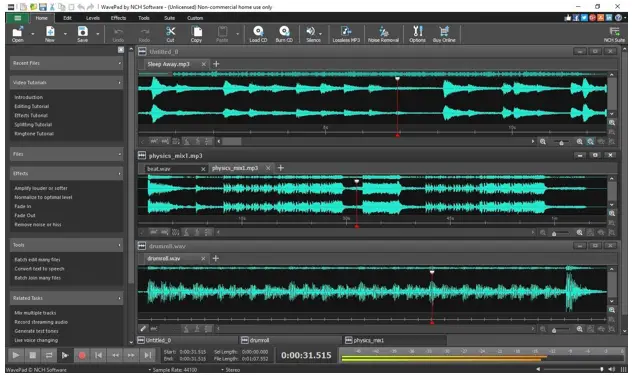 WavePad is a great, easy to use audio editing software that is used for audio dubbing. While you can use this application to record audio, you can also import audio formats, including wav, ogg, mp3, etc. The UI on this software is way more minimal and simplistic to use and grasp than Adobe, but on the contrary, the application is way less detailed and multipurpose based than audition CC. From tools like noise reduction to equalization to other audio effects, this application will fit most of your general needs. While this application isn't free, you do not have to pay a monthly fee.
3. Magix Music Maker
This software uses a very user-friendly user interface that is visually appealing and also easy to navigate. Among audio engineers, Magix Music Maker is a preferred choice of software. You can easily dub and edit audio, and just because it's intuitive and simple doesn't mean it lacks powerful tools. Unfortunately, Magix is not free. However, it's COMPLETELY worth it to spend money on this industry-standard software that never fails to do the job.
4. Free Audio Dub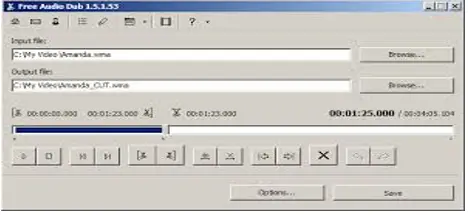 As the name tells us, this software is free to use. It is a simple and effective tool that can be used for audio dubbing. While it doesn't feature any fancy graphics, it does offer useful editing tools. Basically, it does everything you'd expect from an audio dubbing software. And the best part is, it's free!
5. Audacity
Audacity is a free audio tool that is highly valued by professionals in the audio industry. The interface is very bland, but simple to use. Also, it has a ton of effects to create audio and music through its lengthy choice of effects and possibilities. All in all, Audacity is a great tool for everyone who wants to dub audio, or even create music!
6. n-Track
n-Track is another recording application that is very popular, especially among industry-level audio engineers. While this program is primarily built for recording purposes, it can also be used for audio dubbing needs. This software is available on Windows and Apple systems, making it available for a much larger network of people. Videos that are in MPEG or AVI can be synced to dub audio over. There is even a drum sequencer that will be useful for anyone using this application to make music. There are two versions. One is a cheaper, more limited version and the other is the fully equipped professional version meant to satisfy your every need.
7. Reaper

Reaper is one of the best digital audio workstations that you can get on the market. It has been around for ages and does everything from audio dubbing to audio recording to post-production. Reaper comes with a trial version, after which you can pay to use the application and its hundreds of features. This software is easy to use, and an application that holds its quality whether you are an amateur or professional.
8. FL Studio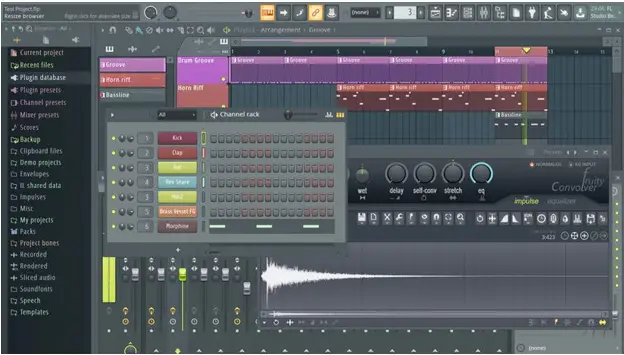 The industry standard for music producers, music creators, and audio engineers alike. FL studio has so many applications and uses and will satisfy your every need. FL studio can dub audio and sync it to your video, as well as create and record audio. FL Studio comes with a very simple user-friendly user interface, with multiple guides and inbuilt tutorials to guide the user into learning their way around quicker. FL studio producer edition starts at $199.00, and is completely worth the purchase and, it will fulfill all your audio dubbing needs.
9. Kinemaster
Kinemaster is a mobile app that is capable of cutting out the audio and replacing it with other audio, as well as syncing the audio to the desired video. Being the only mobile app on this list, Kinemaster does get the job done for most basic needs. Also, it is free software with no additional purchases or expansion packs.
10. Free audio Editor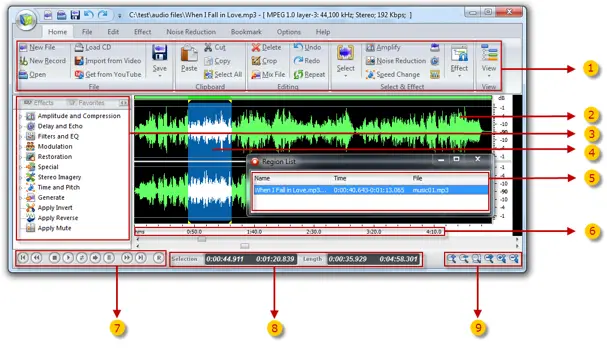 To end this list, we have the free audio editor. Record Sounds Passing through Sound Card, Coming from Mic or Played by Devices. It comes with easy to use software that is very intuitive and user-friendly for people with no experience using audio software beforehand.It can dub audio smoothly and also sync it to your desired needs.The best part is, it's completely free!