DAW short for Digital Audio Work Station is a software used for audio recordings, editing, designing or music production. Every music producer has his/her own favorite DAW. Before moving forward I do specify that the list below has top DAWs which are not only for beginners but which will also help them in the long run. Today I will state the Top 5 DAWs available in the market for every aspiring DJ out there.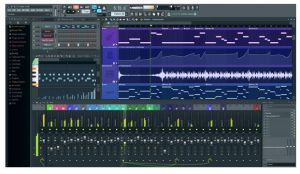 FL Studio also known as Fruity Loops previously is one of the oldest DAWs out there. Ask any home base music producer about which the DAW he/she uses and the answer you get is FL Studio. FL Studio makes the top of my list because it can do anything you want with your music/audio files. It can edit, record, mix and compose any audio file and has every feature a DAW should possess. If you are looking for the best DAW out there then FL Studio is what you need.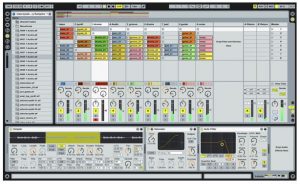 Ableton Live is in the second spot because of its easier interface than most of the DAWs out there. Ableton Live is unique because you can use it for home productions or live performances as you wish. It has a very flexible UI consisting of a full range of effects, instruments and a variety of automation techniques which are not available in most of the other DAWs. For beginners Ableton is the best because of its UI being one of the easiest and the tutorials and guides it contains.
Up next is Cubase which also a very popular DAW and what makes it unique is its easy interface and the fact that it has a very friendly and helpful customer support which consists of music producers itself. They also give it regular maintenance updates. Cubase is third on the list because of its flexible UI which will allow you enough freedom to explore your creativity. Cubase has only one drawback which is that it requires a dongle, the Steinberg Key.
Reaper is an unique DAW versatile enough to be used commercially, at home, for broadcast, game development and many more fields. Reaper is a very efficient and fast DAW with a UI which supports any third party plug-ins. Reaper has a variety of features in it consisting of modulation, grouping, surround macros and many layouts. The feature that makes Reaper amazing is that it has tracks which support audio data and MIDI data both.
5) Apple Logic Pro X –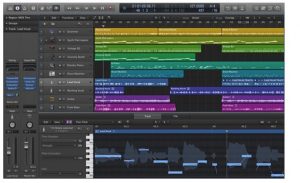 Last but not the least is the Apple Logic Pro X which is a recording studio platform available only on Macs. It has a unique environment with an enormous amount of samples and a synthesizer with over 3000 presets which is by far one of its kind. The Logic Pro X consists of note repeat, spot erase, drum machine designers and many more features. The Apple Logic Pro is in the bottom of the list because it is only supported on Macs and no other OS.