1. Apple MacBook AIR 13 :
As soon as the name of Apple came we don't need to think anything else, Apple MacBook AIR 13 is another great product of Apple. This laptop is 5th gen with Intel Core i5 processor coupled with 4 GB RAM not only this, but 256 GB PCle-based flash storage has also been included in its best features. You will get the best keyboard for easy typing & trackpads. It's a light-weight laptop with a great long battery life; it can work with you for 11 hours once fully charged. With graphics 6000 this laptop will cost
2. HP Spectre x360 :
HP is known for its best laptop in the market. HP Spectre x360 is considered as one of the best laptop among all with 13.3(inches) touchscreen and 2560x 1440px screen resolution. It has Intel Core i7 5th gen processor and 5500 graphics. You can rotate its display as per your convenience; it can be 360 deg rotated so that the person using the laptop can use it without any problem, this full of comfort laptop cost is between 55,600 – 86,600 depending on version.
3. Dell XPS 13 :
Dell is well known for the best body of laptops. This laptop has the superb battery and long life so that user can work for longer hours without disturbance. It gives excellent 7th gen Core performance and has more ports than any other laptops. This is a light weight laptop with compact size for easy portability; the cost of this laptop is
4. HP Pavilion 15-abo32tx :
It's a 15- inch display laptop with full HD quality images. It is powered by Intel Core i5 5th gen, 8 GB RAM, and fast speed, this laptop gives a user an interactive zone for better working experience. We must not miss its display as clear as crystal, and the best audio speakers for best movie experience that can make you feel like you are in the movie. To experience the best cost you need to pay is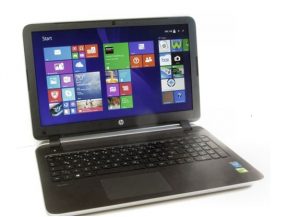 5. Lenovo Z51-70 :
It is powered by Intel Core i7 with a high speed of 3 GHz. It has HD display of 15.6 inches and 5400 graphics. The best thing not to be missed about this laptop is its Dolby music which can surround you with musical world. It has 8 GB of storage so you can easily manage your big files. It is mainly available in black color and will cost you
6. HP Envy 14-joo8tx :
It's a gaming laptop, with HD display of anti-glare coating White LED-backlight and high-quality sounds for best gaming experience. It has 8 GB RAM coupled with Intel Core i7 5th gen processor for fast speed. It has a huge storage of 1 TB for storing more & more games and battery of 3 cells for long gaming hours as well as quad speakers for best gaming sound. This laptop is best for gamers; its market price is
7. Asus X555LJ XX132H :
Asus with it Windows 8.1 (64 bit) operating system, and HD 15.6 inches display is a leading laptop in the market. It has 4 GB RAM; this laptop is powered by Intel Core i5 5th gen. This laptop holds 1 TB of hard disk for storage with 2 cell Li-on battery and sonic blast speakers, the cost of the laptop is
8. Asus UX305LA-FB055T :
This laptop works on Windows 10 64 bit operating system and powered by Intel Core i7 5th gen processor. It is a light-weight laptop, weighs only 1.3 kg and display 13.3 inches with LED backlight. It has 8 GB of RAM and 512 GB of hard disk capacity for storing your big data. With it 6 cell batteries it can give you 12 hours of battery and has stereo speakers, the cost of this laptop is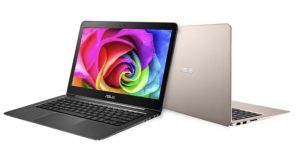 9. Lenovo Yoga 500 :
It's a foldable laptop, which is as stretchable as a Yoga guy. It operates over an operating system of Windows 8.1 64-bit. It is fitted with an HD touchscreen display of 14 inches. It has an 8 GB RAM and whole laptop weight is only 1.8 kg. Lenovo Yoga 500 is powered by Intel Core i7 5th gen, with 3 cell battery it can work for 6 hours once charged. Its best feature is the Dolby home theatre music cost of this flexible laptop is
10. Asus UX305FA :
This laptop is based on windows 8.1 64 bit operating system with a display size of 13.3 inches, with its 1.2 kg of weight it's a kind of a ultraportable laptop. It gives you storage facility of 8 GB RAM and 256 GB of harddisk drive with Intel Core M-5Y10 it gives you all you need in a small size. This laptop with HD graphics 5300 will cost you