We usually spend our time carrying our laptop and our Tablet at the same time. Both are excellent for using and creating entertainment and media. Now, we don't need to be anxious about bringing the two together to anywhere we go, as Microsoft unveiled their latest Surface Pro 3. It is the thinnest, lightest and the largest Intel-Core I-series device available today. This Tablet has been known as "the tablet that can replace a laptop". Microsoft aims to create a device that will offer dynamic benefits of a computer with the lightness and convenience of an iPad.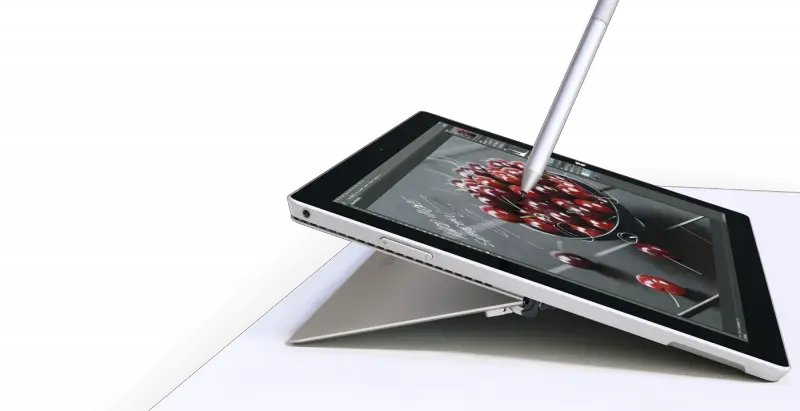 The Surface Pro 3 possesses a larger 12-inch screen, giving it a more classy feel than the old Surface Pro and Pro 2. The resolution of 2,160×1,440 is better than a high-definition display. The screen looks clear and bright. It is 1.4 inches bigger than Surface Pro 2 and is also lighter and thinner than the old Surface Pro.  It is only 9.1mm thick and weigh 800g, which made it to be "the thinnest core product ever". Microsoft finally created a substantial cohesive device for satisfying the concept and utilization instincts uniformly. The Surface Pro 3 with Intel Core i3 Processor will be available in the market for $799. It also comes with 64GB memory and 4GB RAM. Other models with high performance and runs with core i5 and i7 processors will be priced at $999 – $1,949. An optional keyboard cover for laptop-like feature will be available for $129.99. This cover can magnetically connect to Surface Pro 3's screen. The cover is bigger than the Surface Pro 2 and the kickstand is even more  flexible so users can place the Surface Pro 3 to any angle they want. Microsoft also unveiled their latest docking station, which is also included in their laptop-like strategy will cost $199.99 when available. This can be used for the Mini DisplayPort supporting resolutions for up to 3840×2600 consisting of 3 USB 3.0 and 2 USB 2.0 ports and a Gigabit Ethernet jack.
You can find a USB 3.0 port in the Surface Pro 3's body, microSD card reader, 5MP and 1080p High Definition front and rear-facing cameras, Dolby speakers and Mini DisplayPort. It has SSD storage of 64GB to 512GB and 4GB and 8GB memory space. It is also Wi-Fi capable with 802.11a/b/g/n and comprises with TPM 2.0 for enterprise protection.
The Surface Pro 3 can also be used for taking notes, annotations, sketching and drawing with the help of a metallic Bluetooth pen. Microsoft chooses to call it as a pen rather than stylus. Users can use it for answering the Ney York Times crossword puzzle application or draw and take notes with the pen through OneNote. If you have configured the Microsoft Cloud services, you can sync the files created through OneNote with other devices.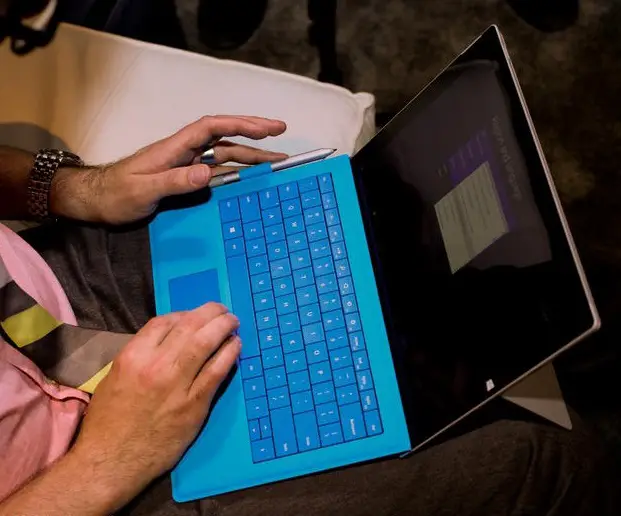 This Tablet comes with pre-loaded Windows 8.1 and you can still install other desktop software such as the Microsoft Office Suite and various products that are made by Windows. The battery life is 15-20 percent better than its predecessor.  The Microsoft Surface Pro 3 is available for pre-orders. However, not all configurations are available. Core i5 models will be obtainable by June in US and Canada. The rest will be available from August and, hopefully, by the end of August, Surface Pro will be available in 26 markets outside US.
This is an overall improvement of the Surface Pro family. The kickstand is really useful for watching movies in full high definition display. The Dolby audio is for streaming music and importing iTunes playlists. Users can also associate their social media accounts with the pre-installed apps such as Facebook and Twitter. But will it really dominate over the use of laptops? Or will it stay just a common high-definition Tablet?