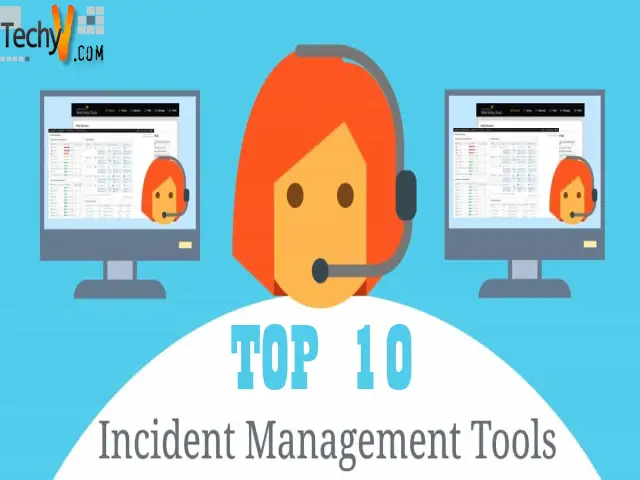 Incident management software combines processes and technologies to make incident management tracking easy. Identify the problems to solve the root cause of the customer's problems. Incident management helps you to fix disruptions. The process of this software is to return the performance of the organization to normal.
1. Fusion Framework System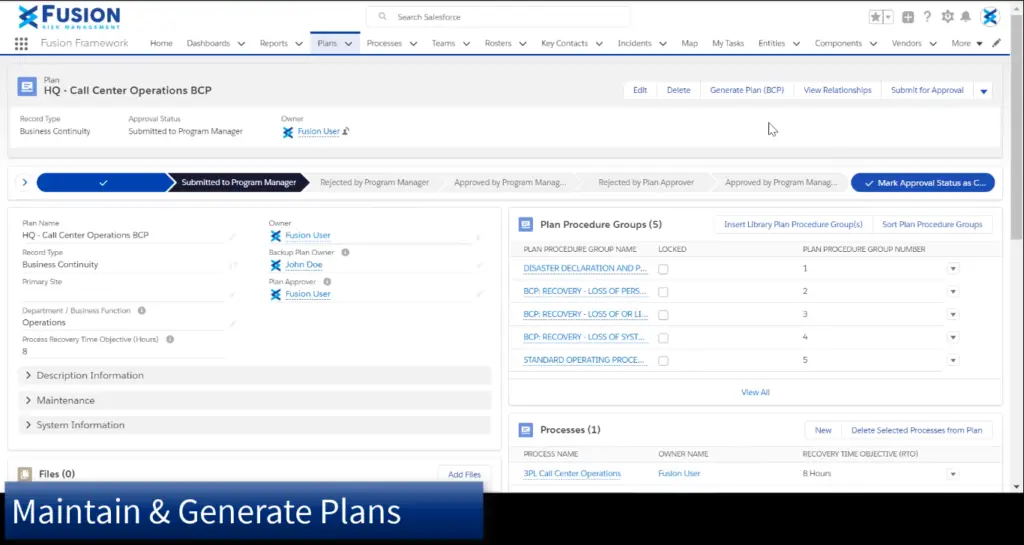 Fusion Framework System helps businesses create customizable risk programs. This software conducts assessments to monitor vulnerable areas in an organization. It will then modify processes according to the requirements. IT disaster recovery management is available in this software that allows managers to execute risk responses. You can request for a demonstration on how to use this software to learn more about it. Perform analysis of trends to make sure that incidents do not occur in an organization.
2. Freshservice

Freshservice helps to track, prioritize, and assign tickets. It automates the resolution process to make everything efficient. Get support using multiple channels like email, mobile application, chat-bot, or many more. Categorize tickets using the intelligent automation engine in this software. Ticket prioritization is automated using this software as it prioritizes based on urgency. This software automatically assigns tickets to the right agents so that problems do not arise. Get visibility of all tickets and track their progress.
3. Splunk Enterprise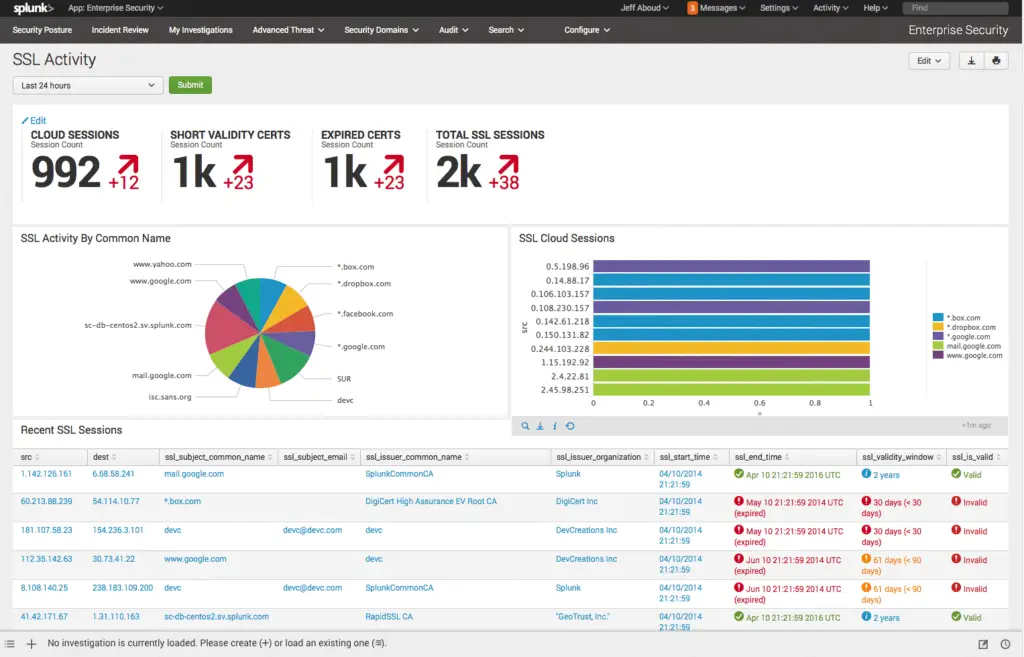 Splunk Enterprise helps to manage incident reviews as it detects patterns in your data and automatically reviews them. The incident review dashboard in this software helps to audit and review activities occurring in the organization. Customize the dashboard to modify analyst permissions. Create a workflow action and create a prebuilt panel to work on the incident review.
4. SnapComms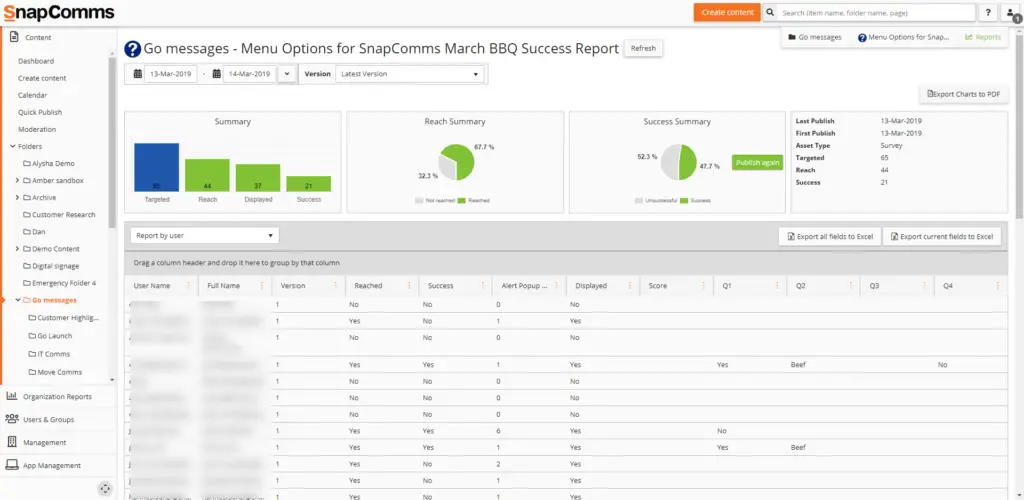 SnapComms is an Incident Management Software that contains an audit trail feature. It also contains disaster recovery features. Incident management is safe using this software, and it contains a visual editor and has remote display management facilities. This software has the ability to work on various platforms like Windows, iOS, and Android. Get live online training using this software.
5. Crises Control

Crises Control is an incident management software that allows you to respond and manage incidents. The "task" feature in this software makes the distribution of tasks automatic. Create tasks in advance that contains remediation activity to take when an incident occurs. Allocate each task to a group of responders who will react when an incident occurs. This software helps to set a timeline for tasks to be completed on time. If a responder cannot complete the task on time, then this software will assign the task to another responder.
6. Mint Service Desk

Mint Service Desk is an incident management software that contains investigation management features. It helps to manage tasks easily and reports incidents. Customize your ticket labels using this software to identify incidents quickly. Create dictionaries to categorize tickets. Connect with customers using the live chat option in this software. You can create smart queues to get tickets to the right category of tickets. Spot the status of the ticket by applying colors to it.
7. Dataminr
Dataminr is an incident management software that contains safety incident management. This artificial-intelligence-based platform detects potential risks that may occur beforehand. Find out about critical information and respond to that with the help of this software. Manage crises effectively using this software. The indicators in this software will identify emerging risks and helps you to respond with confidence.
8. Klaxon
Klaxon is an incident management software that allows you to communicate effectively within your organization. Manage incidents and disasters easily with the help of this software. Use the demo available to know more about this software. Create templates for major incidents before they happen so that you can manage them when they occur. Create maintenance events to save time when an incident occurs.
9. LogicManager

LogicManager is an incident management software containing integrated incident management tools that will report incidents online with a centralized framework. Collect the right information using customized forms available in this software. Set automated alerts and reminders that will make incident management easy when it occurs. Create relationships between incidents when they occur to see trends. Allocate resources to address trends that will create a lot of impacts when an incident occurs.
10. Incy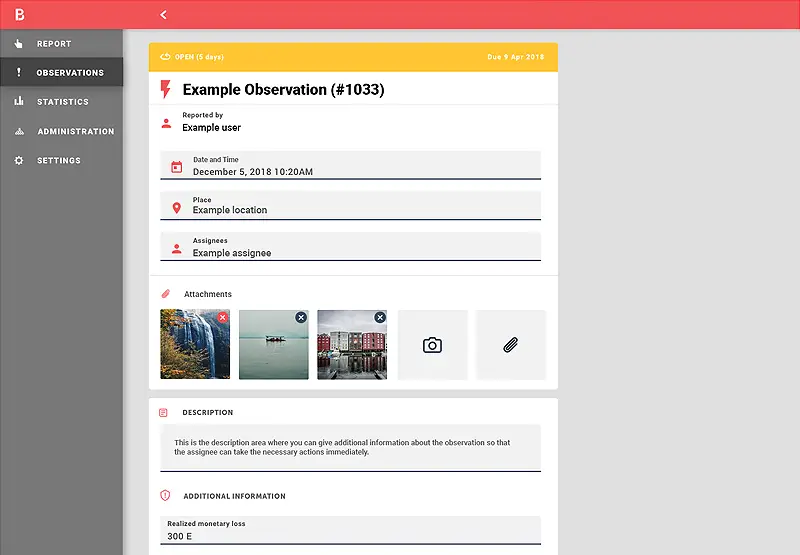 Incy is an incident management software that contains incident reporting features. Get a free trial of this software to learn how to use it. This software lowers the threshold of reporting and increases the data you gather. Make decisions based on the information you gather. This software is easy to use on all devices.