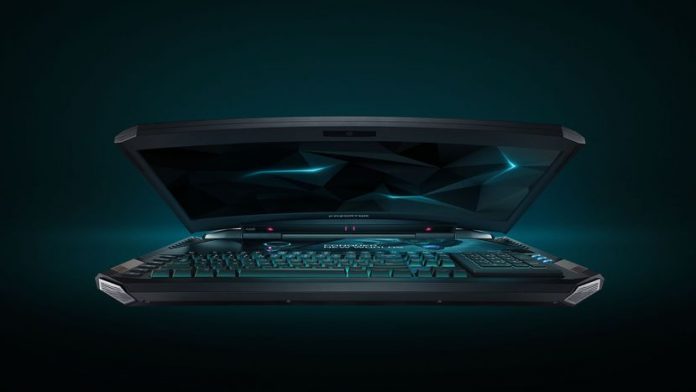 In the recent consumer tradeshow, Acer announced their latest gaming products. Some of which are pretty impressive, while some are downright expensive. One of which is the most-anticipated Acer Predator 21 X, which everyone claims as the most ridiculous gaming laptop ever conceived. Ever wonder why?
Predator 21 X has heaps of crazy and excessive features; the most obvious is its curved display, making it the first ever curved screen laptop. To be exact, this machine is 21-inch in size, and its IPS display features a 2560×1080 screen resolution. It boasts a refresh rate of 120Hz and Nvidia's G-Sync technology for better gameplay.
The first look of this curved machine was first revealed at the IFA trade show last August of 2016, and we all know that it will have a jaw-dropping price tag of $8,999. Powering this machine is one important component that you should expect from a nine thousand dollar laptop. Predator 21 X is powered by two Nvidia GTX 1080 GPU's; and to supply its juice, two power supplies are required. To top it all, this machine features Intel's newest 7th generation processor, the Kaby Lake Intel Core i7.
Acer says the Predator 21 X will support up to 64GB of RAM,  a separate 1TB HD, and four 512GB SSDs. It also uses Cherry MX Brown switches for the mechanical keyboards, and each key has a built-in RGB backlighting, which gives a tactile feeling and very satisfying to use. It also has two subwoofers, four speakers, Tobii Tech for eye-tracking, and PredatorSense software to give the gamers an optimal gaming performance. And because this machine has a whopping size, there is room for everything including a tiny window where you can look in to see the processor's cooling fan. This is certainly another reason why this laptop is absurd to the eye of many.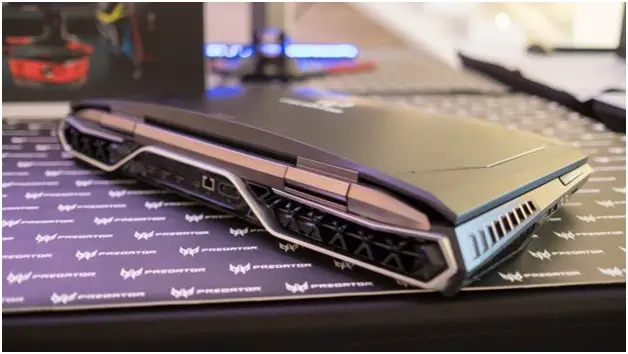 The Predator 21 X also sport a Thunderbolt 3 port, HDMI 2.0 port, a slot for SD card, four USB 3.0 ports, lock slot, Ethernet port, and two DisplayPorts for hooking up multiple monitors.
On top of the keyboard, you can peer in a triangular window that shows one of Predator 21 X's cooling fans, which gives the notebook lovers some visual satisfaction.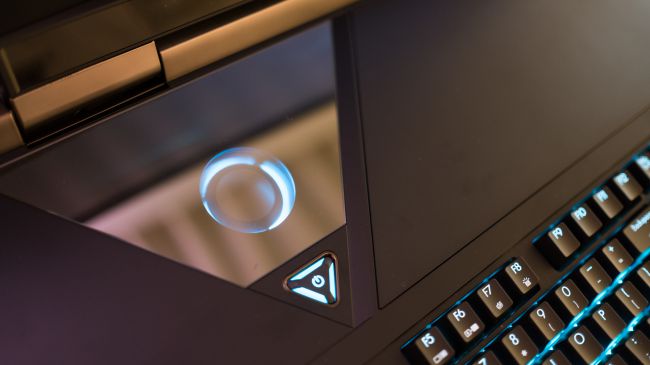 On the left side of the keyboard, you can see macro keys for firing off in-game's functional commands. Slide around the side, and you'll see a pair of USB ports together with the headphone and microphone jacks.
Another exciting feature of the Predator 21 X is its removable side panel, which promptly transforms from numeric keypad to a touchpad. It's a brilliant idea, and it is something that we can see on smaller non-gaming notebooks.
Weighing 8Kg, it is quite portable and a good replacement for a desktop PC. This idea is to replace the use of external monitor and gaming tower. However, it won't fit in a normal laptop bag, so be prepared to bring an extra case. Beyond the most significant features, a heap of engineering is packed in this hefty machine. According to Acer, a total of 5 fans, 6 separate speakers, and 9 heat pipes are inside the device. For me, what makes it ridiculous is also what makes the Predator 21 X the most powerful and extraordinary gaming laptop ever conceived.
Watch the Acer Predator 21 X in action below: