Most of us have been in a place when we have to trim our applications and files in our devices. Regardless of the built-in storage capacities, new forms of media like HD videos simply take up a lot of space. External hard drives are a great way to store all that extra stuff, cloud storage requires a lot of bandwidth and has there is always a question of privacy of your data.
The market is swamped with hard drives in all shapes and sizes. We have outlined some key points for you to look to make sure you get the best hard drive for your needs:-
1) Storage: The most popular is 1 Terabyte and 2 Terabyte. How should one decide?
A good rule is to see what kind of data you would store, are you a pro-gamer who wants the latest games?
Or you just want a niche collection of say, top movies of 90's era in your drive.
If former, a 2Tb version is the one for you, as games increase in size every year. While if latter a 1Tb drive is sufficient. Buy a disk which has twice the capacity of your current needs.
2) Design: While looking for external hard drives most buyers don't factor the design into consideration however, one should consider it. Especially, if your hard disk will be on your desk all time. A poor design often indicates a poor build quality, which affects the longevity of your driver. So look out for that clean, minimalist design, you will surely like it.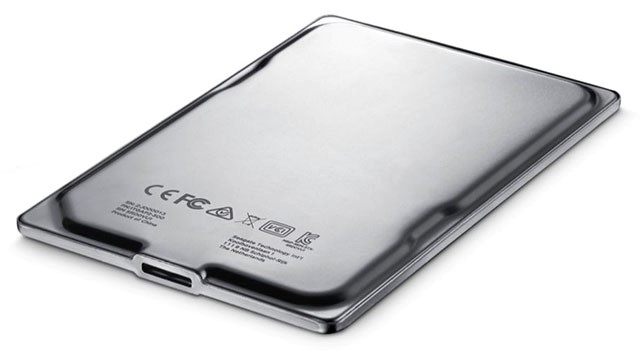 (Seagate seven hard disk)
3) Brand: With industry veterans like Seagate, Western Digital, Toshiba, etc. offer a huge plethora of models for every buyer. While some people swear by the quality of veterans, others like the fresh models of new companies. It is important however to look for an established brand giving a reasonable warranty.
4) Type:  Desktop class and Laptop class. Hard disks come primarily in these two types. Desktop class disks are cheaper, are more durable in high usage conditions. They need an external power source to function and are usually bulky.
Laptop class drives are smaller and one can use them without external power source. They however heat up with continued use.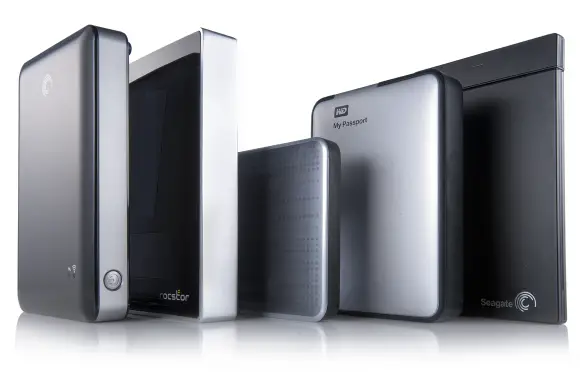 5) Size of hard disk: This totally depends on your usage. Do you want a backup drive to stay connected to your PC or you want a portable device for your college? Bulky drives are cheaper compared to more portable size for same capacity. However one should know that even portable drives irrespective of their size are as bit fragile as their bigger counterparts.
6) Connectivity: The most common connection ports today are USB 2.0, USB 3.0 and Thunderbolt. USB 3.0 is the most popular as it offers high inter-platform compatibility and good data transfer speed for the average user. Thunderbolt is for Macintosh environments; however as seen in the latest MacBook, Thunderbolt is being replaced by USB and is being increasingly limited to high-end Mac environments. Still Thunderbolt offers highest transfer speeds of all connectors.
7) Warranty: Like most electronic systems Hard disks can malfunction. It makes sense to invest in a brand which offers higher warranty especially, if you are buying a high capacity drive. No brand though offers data recovery in case of a boot failure.
8) Software: Every brand has its own software. It is better to research about the software suite provided by the company and find the one which caters to your needs. A good software package can ensure smooth operation of the drive. Most vendors provide basic features like password protection and data encryption.
9) Speed: Faster drives offer better data transfer speeds when coupled with equivalent hardware. This is useful for users who regularly transfer a lot of data using external hard drives. But one needs an appropriate connector and a good PC for the drive to work at full speed.
10) Price: Most of the above factors in various combinations translate into different prices. A high-end user with sophisticated data should invest more. But for an average user, a high investment is of little use and considering the changing the technologies it makes little sense to buy an expensive drive.