No one wants to charge a phone constantly. In fact, constant charging affects your phone's battery. Every battery has an expiry date so do the phone batteries. Before you make charging a habit, you must know few important tips which will help your battery last long and also increase the longevity of your phone battery. Here are 10 perfect ways to charge your phone to help it work for long.
1.  Airplane Mode charing:
The network signal of your phone requires a lot of charges as it always tries to look for better signals. So if you turn on the Airplane mode while charging it won't consume any charges and also the charging time will be less than the usual.
2. Wall socket charging:
Charging your phone from a USB port is never a good idea. There are many people who charge their phones from computer or car. There is no harm in that but it takes a lot of time as it offers only 0.5A power output. On the other hand, the wall socket offers you a 1A of power output. So if you charge your phone from a wall socket you won't have to wait for long.
3. Remove Phone case while charging: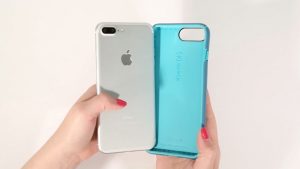 A battery gets warm at the time of its charging and it needs to release the heat from its body to make the body temperature normal. The phone cases stop the battery from releasing the heat as it slows down the heat dissipation. So it would be best for you to remove the phone case while charging to help your phone keep cool and not overheat.
4. Avoid using fast charger frequently: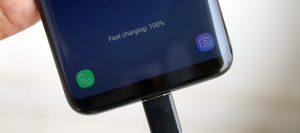 Fast charging is a good option when you are in a hurry and you don't have much time to charge your phone. But using fast charging frequently is not a smart option. Fast chargers send high voltage to your phone and it ends up rising your batteries temperature. Switch to a regular charger or select the normal charging method to avoid overheating.
5. Avoid Wireless charging: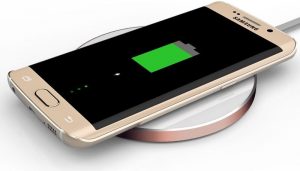 There are of course many advantages of using the wireless charger. There is no headache of cables. But Wireless charging slows down your charging experience. It is almost 50 percent slower than normal charging. So, if you want the good speed of charging then avoid wireless charging.
6. Avoid using the phone while charging:
Do not use the phone while charging as it can increase the temperature of the phone and shorten the battery life. In simple words, it loses battery as it charges. So try not to use your phone when it's charging.
7. Charge at a particular time:
Charging now and then doesn't help the battery on your phone last longer. Charging twice a day is a good option. Don't let the battery go down below 20%. Try to keep it between 30% and 80%.
8. Don't let your phone die:
Do not let your phone battery go down to 0% and also do not charge it from 0% to 100% frequently. Batteries have life cycles. 0% to 100% counts one life cycle. So if you continue to waste the life cycle, then it won't take much time for your battery to die.
9. Use the original charger:
Use the charger which is provided with the phone. Laptops can use a universal charger but smartphones should use only the original chargers. Using a charger of a different phone can affect the performance of the battery. It also affects the capacity to store the charge and the overall life. If you have to change the charger, then make sure the output voltage matches with the original.
10. Do not charge overnight:
Modern smartphones are smart enough to turn off the charging when it's full. But it is recommended to not overcharge your phone as the continuous power supply can increase the heat in your phone and if the phone cover cannot release the heat, it can cause damage to your battery and phone as well. So do not charge it overnight.