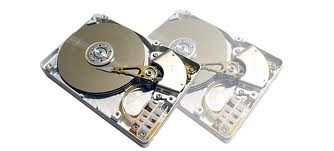 Top 13 Data Backup Methods for the Home Business Owner
As a home business owner, keeping your data safe is as important as having a lawyer or accountant. Data loss is quite common today even in big corporations. You have an array of data backup and recovery methods to choose from. The top 13 of these are as follows.
CD/DVD ROM
CDs and DVDs are some of the most popular data backup methods used by home business owners. They are affordable and allow you to backup tons of data within a short period of time. Although affordable, you should ensure that you buy quality CDs and DVDs as low quality disks are known to lose data burned onto them. It's also recommended that you make multiple copies of these just in case one copy doesn't "read" when you want to retrieve stored data.
Internal hard drive
Most computers come with a single internal hard drive. Storing all your data in this drive poses the risk of total or partial data loss if the drive crashes. An extra internal hard drive will enable you make two copies of your data and store it within the computer. This way, you will still have your data in case one hard drive crashes.
External hard drive
External hard drives are another way of backing up your home business data. If you work with tons of data which needs backing up regularly, an external hard drive is an affordable option. These drives are more reliable than the CDs and DVDs.
BluRay disks
BluRay disks are another popular data backup method for home business owners. Unlike CDs and DVDs, these disks are capable of storing data over 100GB. That's a lot of space for data backup. They are also quite affordable although you will have to invest in a more expensive disk drive for burning and reading the data on the disk.
USB flashdisk
The USB flashdisk is yet another popular data backup method for home business owners. These come in a variety of sizes and quite portable. Like with the CDs and DVDs, it's important to invest in a quality flashdisk since low quality USBs are prone to malfunctioning often.
Tape drives
Tape drives are also quite popular data backup methods among home business owners. They are more reliable than CD and DVD ROMS. Their only shortcoming is that they can be quite expensive in terms of setup.
Dedicated backup (online)
This s a form of off-site backup that's provided online. With this backup service, you are able to watch files and folders and back them up when they change. This service is offered by many online companies at a fee.
Cloud sync backup
Cloud sync backup is another online based data backup method. It involved the addition of a virtual folder or drive onto your computer. The contents of this folder or drive are automatically and invisibly synced. Backing up occurs automatically every time you create, change or edit data within the virtual folder or disk.
Virtual tape library
This data backup method consists of a virtual tape server and software which emulated the traditional tape device and formats. This method works in a similar fashion as the tape drive. The only difference is that it's automated such that the data is backed up virtually within the computer hard disk rather than in a traditional tape drive. It's cheaper and faster than the tape drive.
Drive imaging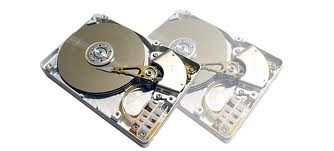 This data backup method involves the use of software to create an "image" of the complete hard disk. The software creates a mirror image of all data found in the computer internal hard drive. In case of data loss, the software is able to recover the lost data. Its main shortcoming is that recover of large amounts of data can be time consuming.
On-site server
Some home business owners often invest in an on-site computer or server which is wholly dedicated to data storage. This computer is networked to other workstations. In most cases, software is involved to ensure automatic backup of data onto the server.
Blog and website apps
For home business owners who run a website or blog, intruders are always a major threat. There are a number of website and blog apps dedicated to backing up of the blog or website data. WordPress plugins are among the most popular data backup methods for websites and blogs based on the WordPress platform.
OS based backup
Whether you are a Windows, Mac or Linux user, these operating systems come with built in data backup facilities. These are quite easy to use and data back up involves following the data backup and recovery wizard, selecting the data to back up and then storing it.