Video editing presents the original video in a more structured and professional manner. Video editing is favored in the film industry as it emotionally connects us to the scene. Below are the top 10 free video editing software.
1. OpenShot

OpenShot is a great video editing software. It has easy to use interface which is suitable for beginners. It is preferred for editing and has a minimal design and intuitive interface. It offers tools like audio editing, frame stepping, real-time preview, scaling, resizing, and many more. It even has a drag and drops feature and key-frame animation capabilities.
2. Movie Maker 10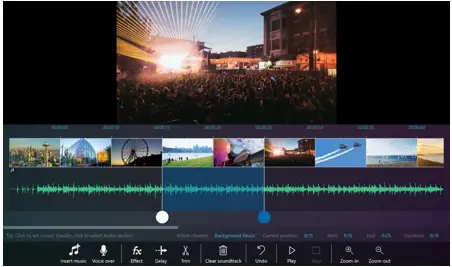 Movie Maker 10 is a go-to software for video editing for beginners. It is convenient and allows the user to make quick edits. Users can even add captions with customized colors and fonts in the video clips. It offers features like auto-preview, and an auto movie for adding edits, effects, and customizable cuts to the videos.
3. VSDC Free Video Editor

VSDC Free Video Editor is a desktop software for video editing. It has key features like a mask tool and a chroma key. It has image filters that help in making the clips livelier. Mask tools help in hiding any effects. For a professional look, they even offer transitional effects and color correction tools.
4. Blender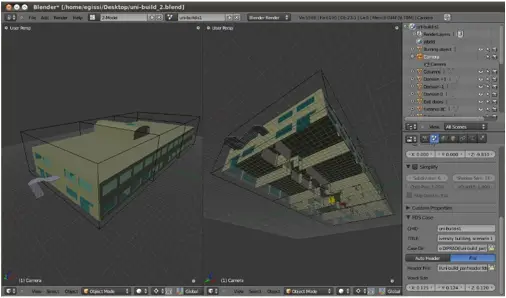 Blender is a 3D creation suite which is open-source software. It takes care of complex edits and is best suited for 3D animation projects. It has rendering processes to fasten the exporting and saving of projects. It even allows the user to have video game development using code game logic into the software.
5. HitFilm Express

HitFilm Express is an advanced software for video editing. Its animation tools help in making transitions without the need for composite shots. The software is a time saver. It has an adaptive trimmer to re-trim previous clips as and when needed. It even has an audio-mixer for professional quality sound.
6. VideoPad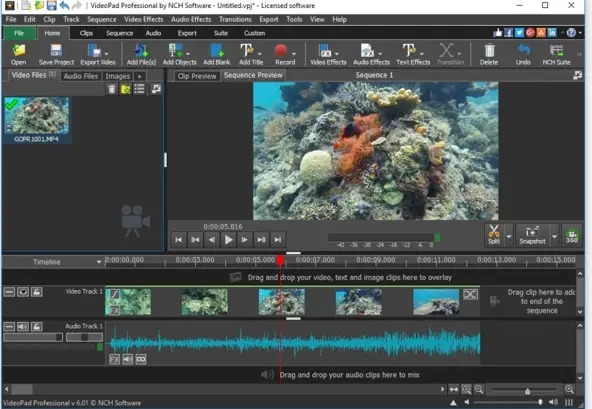 VideoPad software is for beginners and has a user-friendly interface. It allows fast editing and gives access to unlimited overlay audio tracks. Users can perform their sound mixing professionally and directly post their clips online through the editing software. It allows customizable transitions. It comes with a double screen.
7. iMovie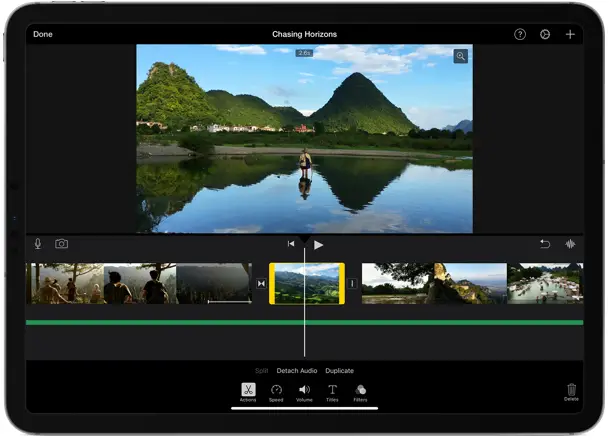 The iMovie software comes along with Mac OS. It is easy to use and has dragged to the drop interface. One can easily edit videos and upload them online. Files directly get saved on Apple's cloud and can be transferred over other devices. It has 4K resolution and multiple studio-quality title animations. It has built-in video filters, sound effects, music, and voiceover recording features.
8. Quik
Quik is a video editor by GoPro, where one can create videos while traveling. It automatically edits clips and makes transitions. It gives free access to its users to more than 100 royalty-free songs. It has a wide variety of fonts and emojis. It has an Artificial Intelligence assistant for making editing easy.
9. Magisto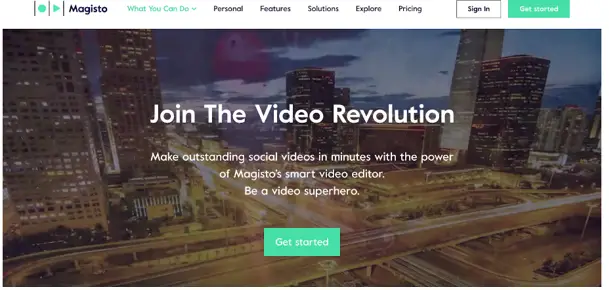 Magisto is an easy to use video editing software that uses Artificial Intelligence for creating video content. It automatically edits videos once the user selects the clip. It offers a variety of themes, and features like filters, effects, face recognition and cropping. One can share videos all across the web using this software. Users even get access to unlimited HD downloads.
10. Splice

Splice editing software allows the users to splice various videos together, customize transitions onto them, and give a proper soundtrack. It automatically syncs videos to the soundtrack and adds special effects to them. One can cut, crop, and even trim the clips using their phones. The software allows its users with various transition styles to choose.