Modeling construction software helps you to make 3D models easily. 3D modeling is the process of developing a surface of an object in three dimensions. Use 3D models in video games and create animations with special effects using such software. Develop mathematical representations of any surface using such software.
1. TinkerCAD

TinkerCAD is a modeling software used by kids, teachers, and designers to create models. Design everything you imagine using this software. Online lessons are available to learn how to use this software. Place shape in this software and rotate it to find out how its model works. You can print the 3D version of your design by making online orders so that your design will be shipped to you. You can export a part of your model as an SVG file for laser cutting to make your models.
2. Vectary

Vectary is a modeling software that you do not need to download and use in the browser itself. This platform helps in making 3D models and allows you to use augmented reality to view your models. Various models and materials are available in this software to guide you so that you do not need to start from scratch; Drag-and-drop customizable 3D models from the library to create your model. Realistic and fully structured materials are available to make your models. Choose from many materials like wood, glass, or many more. Publish your 3D model directly on the website.
3. SketchUp Free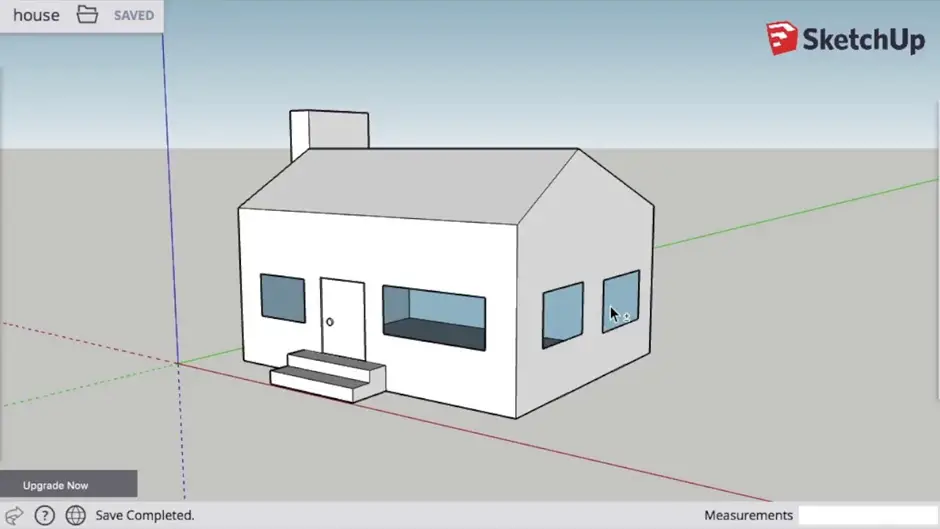 SketchUp is a 3Dmodeling software that allows you to make a model of everything you imagine. Bring your 3D models online so that you can access it from anywhere. Import various file types like JPG, PNG, and many more into this software. 10GB of cloud storage is available in this software to collaborate with your project with your team members. View 3D models in your mobile using the SketchUp Viewer application. Give your project life using this software.
4. Meshmixer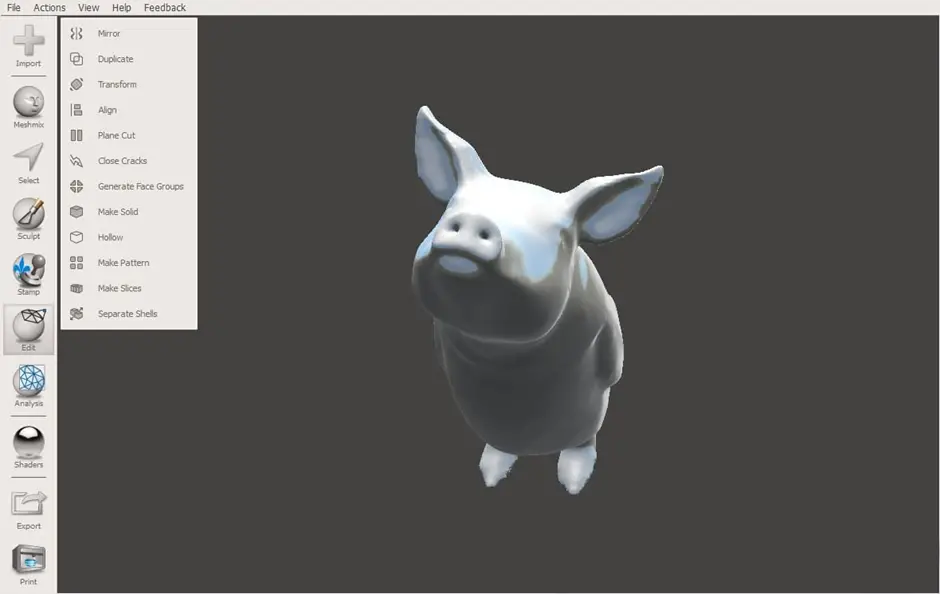 Meshmixer allows you to scan 3D models and do 3D printing. 3D sculpting and surface stamping tool are available in this software to aid you in making your model. Use advanced tools like brushes to make your models. Mesh smoothing and automatic alignment of surfaces are some of the features in this software. Make precise 3D positioning with pivots and 3D measurement of your models easily. Analyze the stability and thickness of your model using this software. Various 3D patterns are available in this software.
5. FreeCAD

FreeCAD is a 3D modeling software that makes the design of real-life objects easy. Modify your designs by looking back at the model history and make changes to its parameters. Sketch 2D shapes and make your models using that. Many components are available in this software to adjust dimensions. Extract design details from 3D models to create your model using this software. This software works on many platforms like Windows and MAC.
6. Sculptris

Sculptris is a 3D modeling software that anyone can use without any technical knowledge. This software requires no installation to use it. This software is easy to use and lightweight. Use clay to form your shapes. The symmetry mode in this software is such that you can automatically adjust the other side when you sculpt one side of the model. Choose to protect some parts of your model when you are making changes in other regions. Use a wide variety of materials available to view the simulation of your model.
7. 3D Slash

A 3D slash is a modeling software with a unique interface. Students aw well as non-designers, can use this software to create their 3D model. Project pictures and text onto your model to engrave them into your model. Paint your models using a color palette that has many colors. You can even create a 3D logo using this software. Sculpt shapes using an image and model with high precision with the help of this software. You can quickly navigate through this software. With the help of this software, view the designs virtually.
8. Wings 3D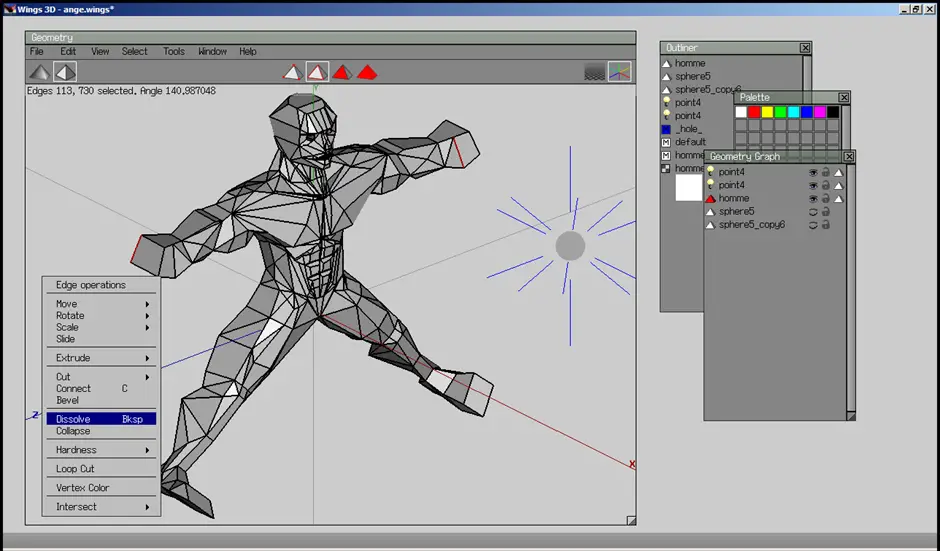 Wings 3D is modeling software that has a customizable interface. It has a wide range of mesh tools to select from to use. You can export your file to standard 3d file formats to save your models. UV mapper and vertex color options are available to make your model unique. Edge loop and edge ring selection are some of the navigation tools available in this software. The smooth preview option allows you to preview your model. A virtual mirror option is available for symmetric modeling. Standard tools like scale, rotate, bevel, and many are present in this software. Advanced tools like bend, intersect, and many more are available.
9. Leopoly

Leopoly allows you to make 3D modeling in a customized way such that anyone can design using this software. Make detailed work using this software as 3D texturing and hollowing are accessible with this software's help. Use pressure point visualization to explore your models to evaluate your designs virtually. Save time and money by using this application to get the best models. Create and assemble all your models with the help of this software.
10. BlocksCAD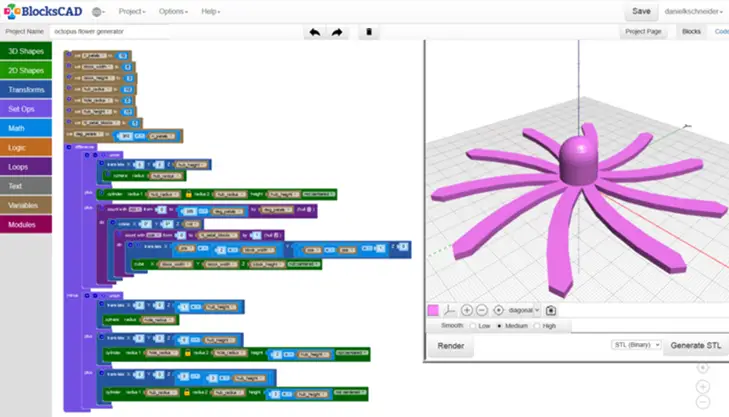 BlocksCAD is a modeling software designed for teachers. It provides excellent learning outcomes for students to learn geometry in a 3D space. Design and build your design from anywhere using this software. Use different shapes and unique colors to make your designs. Review your 3D model after completing it and export it to STL format for you to print your 3D model. This software has videos on YouTube for you to refer to learn how to use it.