Electronic Health Record software allows physicians to track patient health details and care for them better. This software will also help in the billing process of patient medical expenses. Schedule appointments and get access to medical resources easily using this type of software. Medical professionals can easily enter patient information and create a digital record for patients. Update the details of patients after each consultation. It allows all patient details to be found in one place and makes searching for details fast. This record will have all the medical information and treatment history of the patient.
1. EPIC


Epic is an Electronic Health Record software that focuses on large medical groups. Use this software in large health systems and academic medical centers. This software is easy to implement and use in your organization. Epic has a patient portal named MyChart that allows you to have personal and family health information stored in it. Attend e-visits and message your doctors using this software and access patients' personalized data to manage their health. Manage appointments and get insurance using this software. You can view your e-prescription and billing details through Epic. Voice recognition feature is available in this software. Get reports and analyze your health details.
2. CERNER

Cerner is an electronic health record with an integrated database, and it allows healthcare officials to store information electronically. It supports the financial and operational needs of the organization too. Patient health information is securely maintained, and the care team can access it whenever required. Improve patient care as clinicians can focus on the patient's overall health by viewing their health records and accessing multiple places in the health system using this software. Update health information of patients immediately into this software. Various solutions are available in this software for specific specialties like a laboratory, critical care, clinical imaging, women's health, etc.
3. CARECLOUD

Carecloud is an electronic health record software that works smarter and reduces the workload for medical professionals. Charts in this software boost productivity as it tracks the patient to manage their daily tasks efficiently. Get the features you need to deliver better patient care using this software. Make e-prescriptions using CareCloud. You can integrate this software with CareCloud central to make the administration of patient details easy. This EHR is fully customizable and intuitive. Its cloud-based platform is flexible and secure to use. Real-time clinical decision support tools are available in this software, and advanced analytics are present to improve the user experience. Use this software in any device like a mobile or iPad.
4. ATHENAHEALTH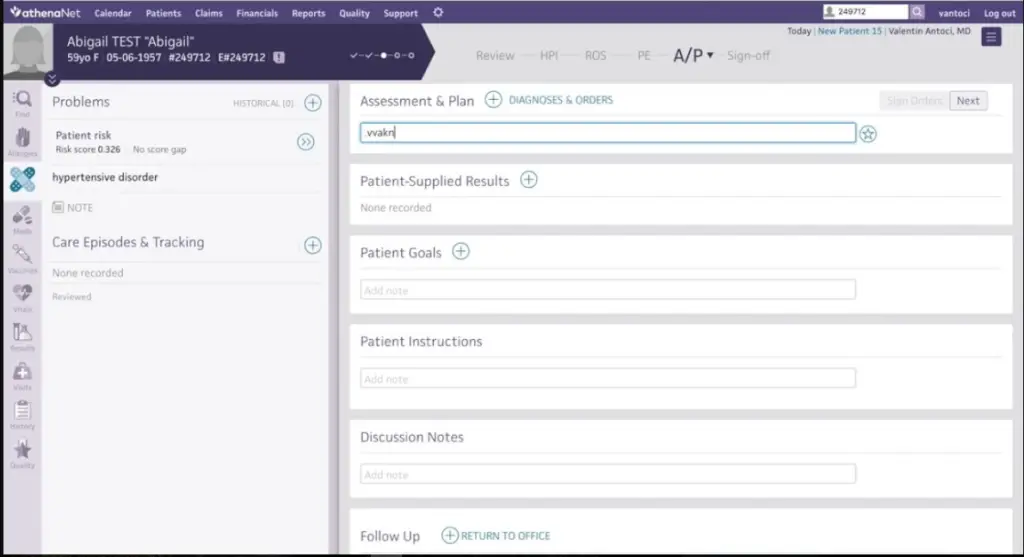 Get electronic health records service using Athenahealth. Organize your patient visit using this cloud-based medical record. It helps hospitals to document information faster in an accurate manner. Securely upload photos of medical reports in this software. Exchange patient data with other sites as this software is interoperable. This software will process your paper documents and attach them to the correct electronic patient record—access medical information using athenaOne mobile application, integrated with AthenaHealth software. This software's modern user interface makes it easy-to-use, schedule meetings with doctors through AthenaHealth to solve your health-related problems.
5. GE CENTRICITY

Ge Centricity is an EHR system for the healthcare sector. It has a demo video available on its website to see how the software works. Use this software on tablets and mobile devices. It allows physicians to update the medical information of patients from anywhere. Integrate this software with a large number of medical imaging systems and devices. Reporting tools are available to compare patient health records. Patients will have access to a patient portal where they can schedule their appointments. Patients can access their billing statements and view lab results using this software. The e-prescribing function is also available in Ge Centricity.
6. ECLINICALWORKS

EClinicalWorks improves the healthcare of patients as it maintains their electronic health record. Online appointment booking is possible using this software. Make contactless check-in online. Pay bills online using Eclinical Works. Transform healthcare into the documentation to give an in-depth understanding of patient condition using this software. Schedule a demo to use this software and learn more about it. This software helps in revenue cycle management, access data from any time and anywhere. More than 130,000 doctors and nurse practitioners are available in this private company. This company specializes in practice management software, patient engagement, and many more services. Use telehealth technology to get medical assistance quickly.
7. NEXTGEN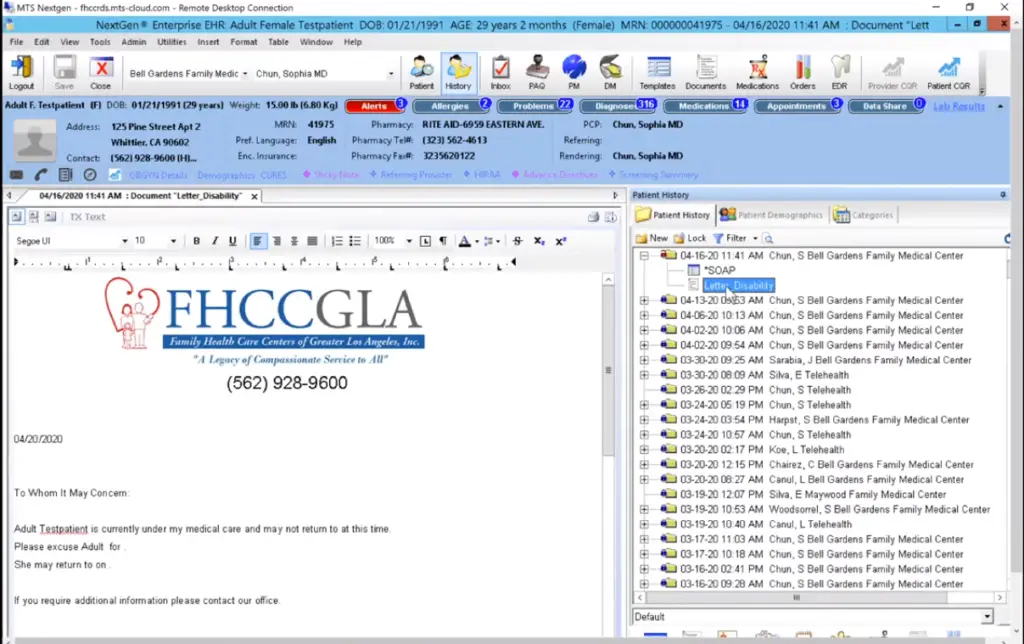 NextGen is an electronic health record that makes patient care easy for hospitals. It contains a merit-based incentive payment system and value-based care initiatives. Less paperwork is required due to the use of this software. Mobile documentation is available to make healthcare details of patient access. Population health analytics gives information on the health of people in an area. NextGen is a company that offers a true partnership in maintaining your details securely. This software technology meets industry standards and adds value-based success to hospitals that use it. Streamlined charting is available for health records, which allows hospitals to focus on caring for their patients. Improve patient engagement through such software.
8. ALLSCRIPTS

Allscripts is an Electronic Health Record(EHR) software that gives solutions to clinical workflows. It connects patients with the health community by bringing data sources together. This software simplifies hospitals' routine administration tasks as the e-prescribing feature allows you to streamline administrative tasks. The layout of this software is straightforward that it provides information in a glance. Physician practitioners, hospitals, and healthcare providers use this EHR software. This software is highly scalable and works well for multispecialty hospitals. It also offers quality management of patient information and clinical decision support tools to help in healthcare.
9. KAREO
Want to make notes easily? Want to manage patients in a cloud-based electronic health record? Kareo is the software that you need. It contains a comprehensive dashboard that is intuitive. It is customizable with a multi-resource calendar. Create patient encounter notes quickly as this software makes simple charting possible. Kareo has eLabs to automate processes. Store medical records and billing information in the Patient Portal, where doctors can communicate safely with patients. Messaging option is available between the patient, doctor, and biller. Customize your schedule to manage critical patient communications. Flowsheets are available to get a holistic view of patient data. Maximize the productivity of hospitals using this application.
10. ADVANCEDMD
AdvancedMD has a comprehensive electronic health record feature that comes with an easy-to-use interface. Get multiple templates and integration options for hospitals and pharmacy systems. Send information easily between institutions. This software offers per-encounter pricing that keeps cost level at a minimum. Get quick access to patient information from any browser, and capture patients' feedback and engage them online through this software. Revenue cycle management services allow the analysis of billing data in a simple way to manage the bill. The Smart EHR dashboard displays the scheduled tasks and shows essential tasks to complete. Specialty cards are a way to manage patient information easily.