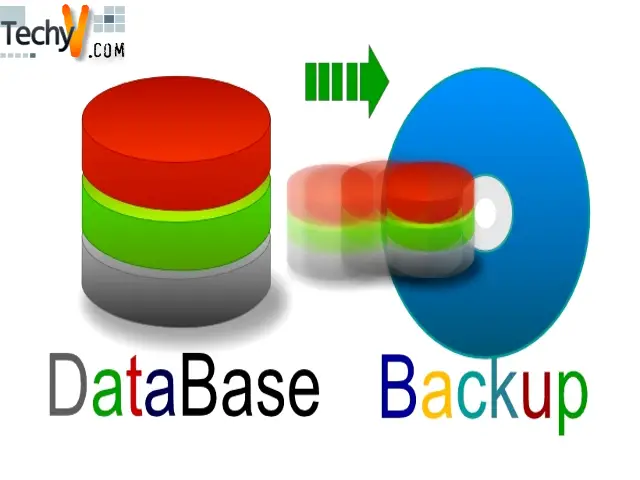 Database backup software helps businesses to protect their data by making copies of the database. Restore lost data to its previous state from a backup. Database backup software ensures data is available even when the primary database fails. It copies and backup data from one or more types of databases using backup software. You can perform automated as well as a manual backup. Integrate this software with other IT management solutions. Backups are of four types, such as incremental, differential, full or mirror backups. There are many tools available for database backup. Let us take a look at the top ten database backup software in this article.
1. NAKIVO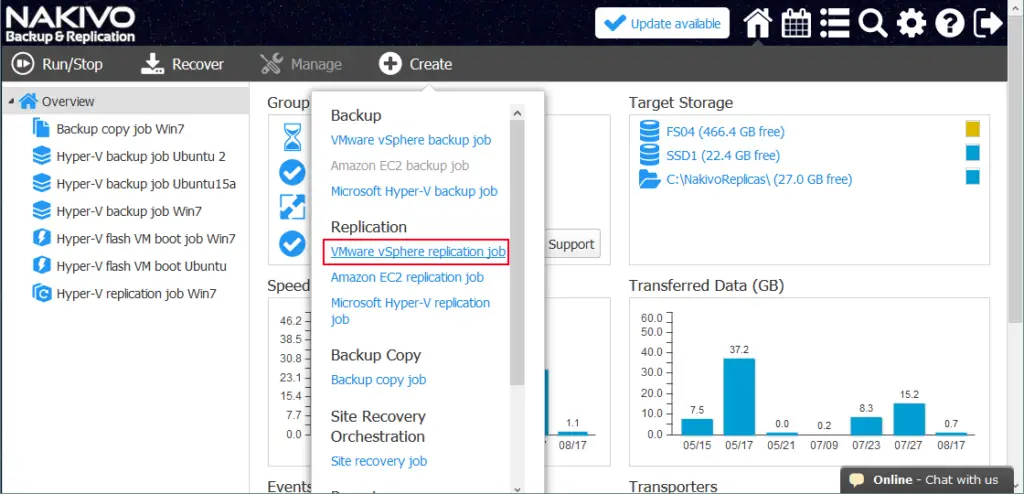 Nakivo backup allows you to recover complex data in a quick time. Recover SQL Server objects from backups in a few clicks using this software. This software improves the performance of SQL server backup with network acceleration. Increase data transfer rates by two times and reduce backup time. Reduce storage space with the help of a global deduplication feature in this software. It ensures that unique data gets saved in the backup process. Reduce storage space further by truncating SQL logs during backup. This software uses advanced bandwidth throttling, which limits the bandwidth usage of this software, allowing you to backup your SQL server even during your busy working hours.
2. DRUVA PHOENIX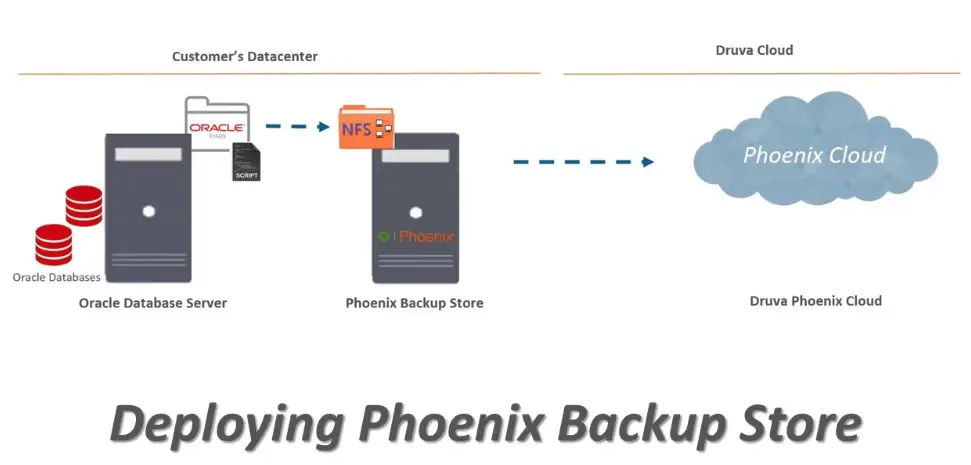 Druva Phoenix backup software has a free and paid version. This all in one backup solution is scalable, and you can use it for disaster recovery. Reduce cost and simplify the protection of your data using this backup software—it backup your data in a cloud or virtual environment. Get local and remote data protection with the help of a single control plane to manage your data center. This cloud platform is built on AWS that allows unlimited restores of data. Ransomeware protection is available to provide a backup of data quickly. Maintain enterprise security such that only customers can have access to their data.
3. ARCSERVE UDP

ArcServe UDP helps to migrate an existing UDP setup to a new server to backup your data. It uses image-based technology for backup, data protection, and disaster recovery is possible through this software. Install this software in a few clicks. Backup data to the local machine or central recovery point server using this software. Bare metal recovery, as well as a simple restore process, is possible. Meet the specific application requirement and backup accordingly to disk, Cloud, or virtual tape library. Select particular files and directories to restore. Database management with this software is so simple that you can mitigate the risk of data loss.
4. IPERIUS BACKUP

Iperius backup helps to protect your data such that you can safely back up the data. This software can backup data to the Cloud, Dropbox, or any other platform. You can download it for free. It uses AES 256-bit encryption to keep transfer data and keep it securely. Ransomeware protection is available for your data if you use this software, and Hard Disk Cloning is possible to get a backup of your data in Hard Disk. This software is very efficient and easy to use. It helps to restore individual mailboxes. It is compatible with Exchange. Back up data to any tape drive using this software.
5. COMMVAULT

Commvaultprovides software as a service backup solution. It is a powerful tool that is fast to use. Use the simple free trial to know more about this software. Protect your physical and virtual servers with the help of this software. Backup and recovery options are available for file servers on Windows and Linux. Backup Microsoft SQL databases too. Your data, such as mailboxes, contact, and calendar items in SharePoint Online, is protected. Unlimited Microsoft Azure backup storage is available. Backup your data to protect against corruption or malicious attacks. Secure your data with remote wipe functionality.
6. RAPID RECOVERY

Rapid recovery helps you to backup and recover anything like a system or application. Backup in the data center and Cloud is simple using this software. Reduce backup storage requirements using Rapid Recovery and the cost of storage using his software. Monitor and manage your entire backup across multiple sites from one cloud-based management. Backup and recover file server on Microsoft as well as Linux operating system. Reduce storage requirements with built-in compression and deduplication features. Replicate backups to one or more locations. This software uses incremental snapshots to capture applications and their state every five minutes to prevent data loss.
7. COMET BACKUP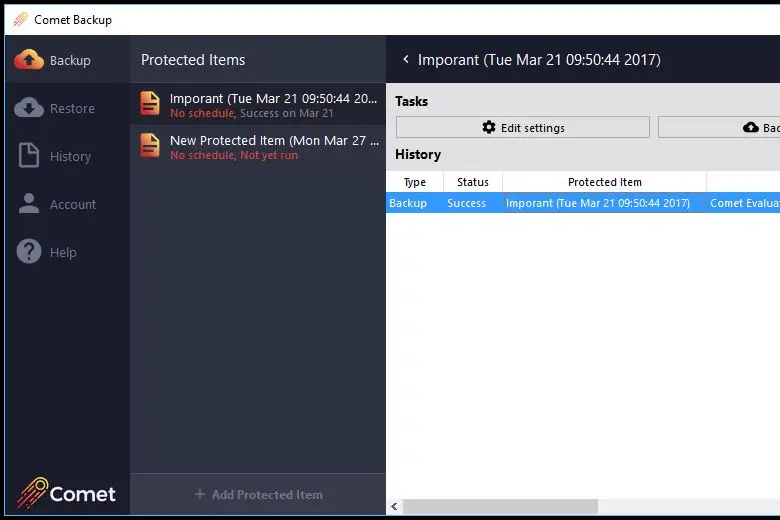 Service Providers use Comet to backup data, and it provides support all-time for the replication of data. Users can backup data to their own Cloud or storage platform. This software is simple to use, and pricing is available for one device at $2. Pay only for the service you use. Save photos, Word documents, and many other files in this software. You can save your email and calendar details too. Backup databases and Windows server system state using this software. Use this software with major operating system like Windows. Protect your data with high encryption. This software is available in more than ten languages.
8. DBSYNC CLOUD REPLICATION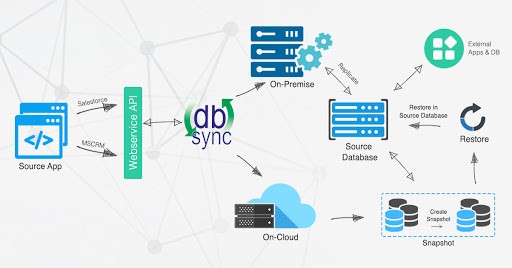 Dbsync cloud replication fulfills all your security requirements. Snapshot-based tracking is available to keep your data safe. Automatic schemas are available to map your schema such that no administration is needed to back up your data. Download data directly from your database to see updates in customer relationship management that this software ideal for business users. Support for backup of cloud data and on-premise database is available. Run backup in batches or perform real-time incremental data replication. Bi-directional synchronization of data is possible. Get notification in your email about the synchronization of events. Get help online at any time from the support team of Dbsync.
9. ORACLE DATABASE BACKUP SERVICE

Oracle Database Backup service is reliable as data is replicated across multiple storage nodes. This software is scalable and provides offsite storage for backups. You do not need to invest any money for hardware infrastructure. Get access to your data 24 hours from anywhere over the internet. End-to-end support is available by Oracle to help you in the backup. Migration between on-premise and public Cloud is seamless using this software. Unlimited Oracle database backups are possible. Encryption is used to provide security backups. Track your crucial storage metrics and monitor them. The service available is transparent and efficient.
10. COPYSTORM

Copystorm creates a backup and incrementally updates the backup of Salesforce data. Full backup of metadata is possible, and the metadata changes are automatic. Backup standard and custom objects with the help of this software. Save deleted records with the help of restore feature. No limit is there for storage. Download the free trial of this software and use it to try out the backup features. Documented changes in data to keep backup of your data. Perform the backup of new data within five to fifteen minutes. A guide is available to learn about this software. Data will be under your full control as you can save it in a private cloud accessible by you only.