The billing tool helps to avoid manual tasks for calculating bills and making invoices. These types of applications help to collect and keep clean data from the customer's records. These tools help to increase the efficiency and accuracy of business activities. The billing apps are for automated calculations, bookkeeping, and record-keeping purposes.
Let's have a look at the best top 10 Billing Software and Tools
1. Zoho Books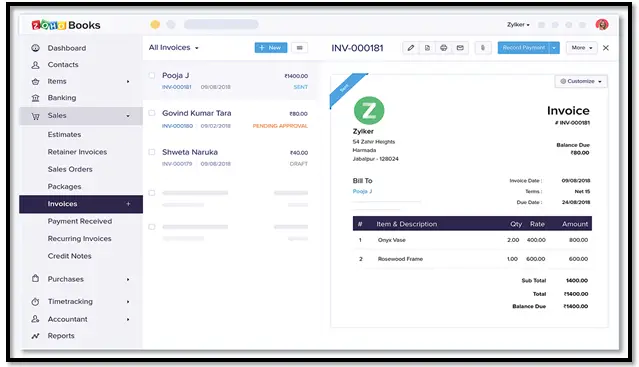 Zoho is a simple online billing tool that helps to send professional invoices and payment reminders. The application allows you to have a look at your invoice history and the latest updates. The web-based platform has made for entrepreneurs to encourage themselves. The user-friendly tool is compatible with Android phones, iOS, and Windows Operating System. It offers so many built-in tools includes a client portal, the dashboard, recurring invoices, email templates, reports and reminders, and many more. It supports multi-currency billing and multi-lingual billing. The product is available for Rs 2,499 per year.
2. Tipalti
The payment management tool helps entrepreneurs in solving business problems like non-compliance, late payments, etc. The application has made those who work on crowdsourcing, online marketplaces, and digital products and services. The software is easy to use and has a user-friendly interface. It allows the companies to improve their payment strategies and to examine tax laws. The tool supports automated payment processing. It includes W-8 and W-9 forms and reports for tax and regulatory compliance. It offers a free demo for its users.
3. QuickBooks
The best GST billing software has made for Accountants, tax professionals, business people to fulfill their needs. The application allows you to create invoices and receipts. You can track and share invoices with your customers. It urges small scale companies to improve their tasks. It has a simple structure that makes you achieve your goals. It offers a user-friendly framework that combines with your present APIs. It provides the latest updates. The accounting software cost is Rs 2966 per year.
4. Scoro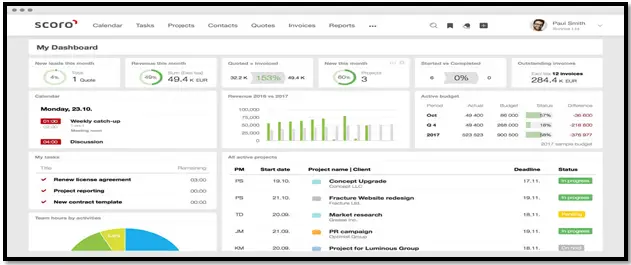 Cloud-based billing software supports task management, project management, CRM, and invoice management. The application helps to track both billable and actual work hours. It allows you to create invoices and receipts and share them with clients. Scoro also supports quote management, work-time billing, commission calculator, custom tags, custom fields, automated alerts, multi-language, and many more. The software has connected with Outlook, Google. It improves the billing cycle with its custom solicitations and programmed updates. It provides a two-week free trial. It includes four pricing packages.
5. FreshBooks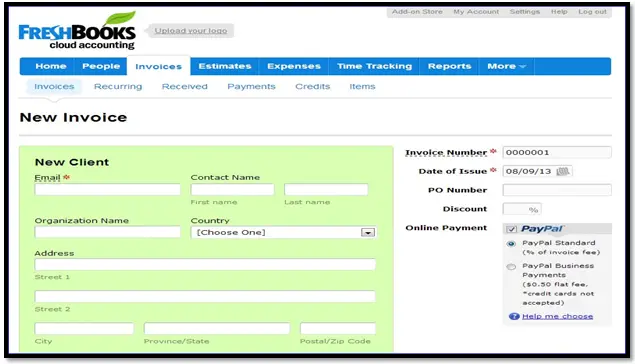 The professional billing software helps to create invoices in minutes. It allows you to send payment reminders to customers. It supports project management, account management, multi-currency, tax management, and many more. It is applicable for the Windows Operating System, android, and iOS. It is suitable for all business scales. The software supports credit cards on your receipts. It is easy to use and has a user-friendly interface. It has connected with other apps. You can change the settings to fulfill the needs.
6. Vyapar
The GST-complaint billing application is using by entrepreneurs to generate invoices for their clients. The software offers tools for stock management, report generation, order management, and secure data backup. It supports order management, expense management, GST invoicing, inventory management, online banking, and many more. The web-based platform is available for Windows and Android users. The software manages conveyance affirmation reports and checks for client surveys on singular items.
7. SleekBill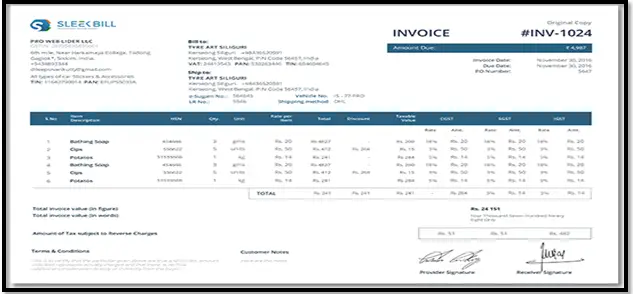 SleekBill is a billing and invoicing software. The software has made small scale Indian entrepreneurs. The application supports tax management, multiple invoice templates, and stocks. It helps to create invoices, quotations, proformas, and challans. It has a user-friendly interface. It offers tools for banking integration, expense management, product database, quotation & estimates, invoice designer, accounting, customer management, inventory management, payment handling, purchase order management, and many more. It offers a lifetime license.
8. Invoicely
Invoicely is a free billing software, which makes sure about invoicing for small scale companies. It helps to share payment reminders automatically. The user-friendly platform uses for making tax calculations. The ideal software used for generating and sharing invoices. It offers customizable logos and icons statements. It can run on Windows.
9. Just Billing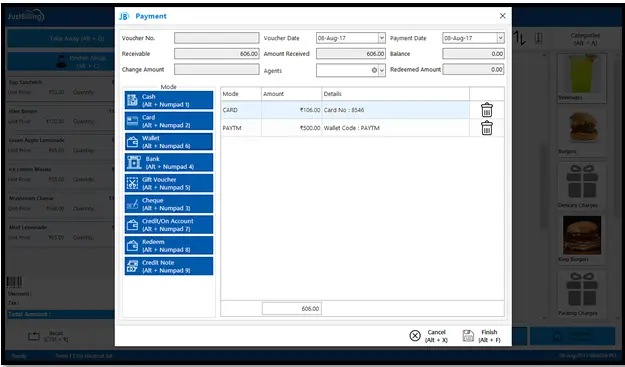 The Cloud-based GST billing software has made for SMEs. You can examine your business reports. It helps to oversee, charging, and back-office. In this way, you can save your time, vitality, and bothers. The free software gives all the features for deals and billing the board for SMEs. It supports productive stock administration tools. It is compatible with Windows and Android.
10. Hitech BillSoft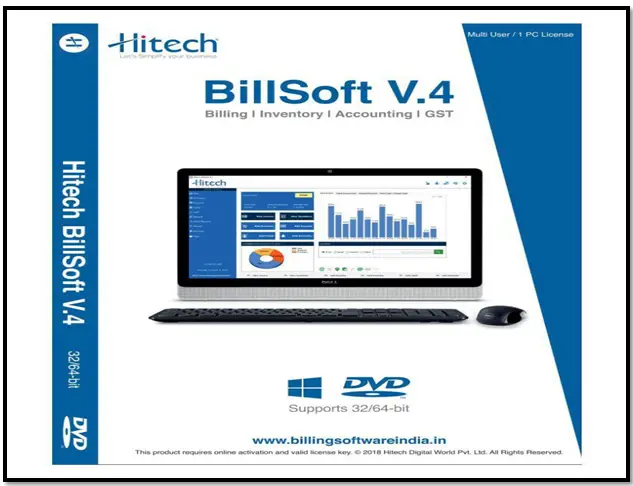 Hitech BillSoft has built-in features for automated billing. The software accompanies implicit stock administration tools to monitor the stock. The application includes a barcode generator for supporting inventory management. It provides a multi-core data engine. It offers a free version, in which you can work with 30 invoices per month, and also work with the customer database. The billing tool runs on the Web and Windows Operating System.