With the productivity in consideration for an office setup, the worker's comfort and other physical efficiencies also matter. An employee should feel ease at work and also need a proper environment for working. Currently, technology is helping for the same; this way let us get peeping into the top ten techs for bringing inside an office area.
1. CLOUD-BASED PLATFORMS
The cloud-based is a technology useful to protect the office data that are accessible for use. From wherever the person is working, the cloud-based platform can use, and they can develop the work from it without any hardships.
2. AIRBAR
Airbar is lightweight devices that can change a regular laptop into that of a touchscreen. The Airbar is just attachable to the bottom of the system by a magnet and plugs in USB, and from using paintbrush the interaction with the screen will be simpler. Airbar is very much helpful in meetings, video conferences, and other significant client presentations.
3. RELIABLE CONFERENCE LINES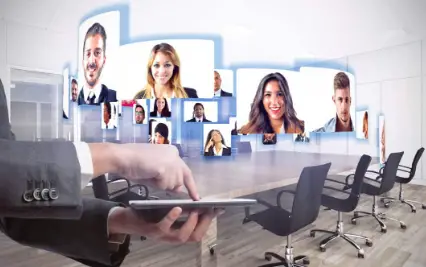 Reliable conference lines are very much useful for remote workers. The conference line technology will be more connective to those who are working from somewhere to the team of all workers. Though this technology is much basic, it is a great significance for offices.
4. MULTIFUNCTION PRINTERS
Multifunction printer is a type of digital document for much management. For every small or huge business, the multiple function printers are significant office equipment. These MFP devices can print, scan and copy at high-speed resolutions.
5. ELECTRONIC ADJUSTABLE DESKS
The heights of electronically adjustable desks are easy to personalize to the employees with a one-touch button. The desk is available in four different heights and much healthier for its employees. Modern offices nowadays are preferable for these electronically adjust desks.
6. MULTI-FACTOR SECURITY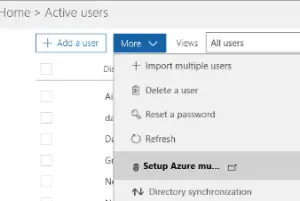 Apart from passwords, multi-factor security is a digital security system for offices. The security system is deployable with keystroke dynamics, scans and also facial recognition.
7. DIVERSE COMMUNICATION
Diverse communication performs communicating ideas from one person to another. The persons would be able to share their views by video conferencing or digitally sharing the same screens. Sharing ideas this way will fulfill all the requirements of the offices.
8. SUSTAINABILITY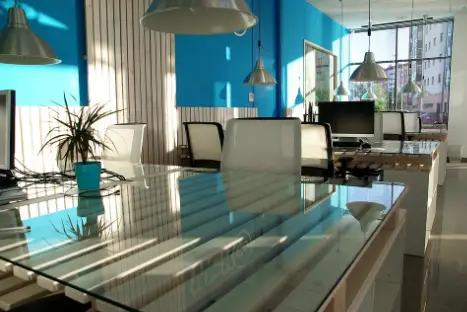 Saving energy or money will not be simpler. Sustainability is a go green technology by installing lights based on natural lights. The motion sensors that are connecting with the lights will switch off all the bulbs when they are unused.
9. IN-ROOM TECHNOLOGY
In-Room Technology will be suitable for the hotel business. The guests who are staying at hotels can use their hotel's Web applications with the platform of online or internet site or e-dining internet site.
10. HEADPHONES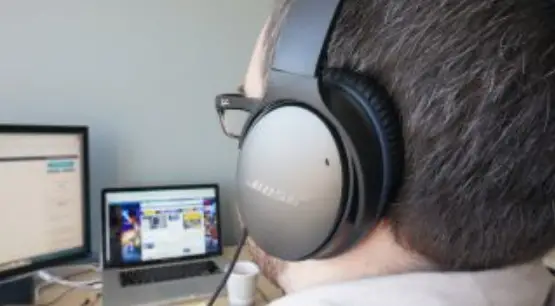 Generally, many offices are unnecessarily audible making concentration crucial for the works. To separate ourselves from too many noises and to feel peace, the headphones will be appropriate. Listening to a particular tone of music or even a song will make the worker motivate towards his or her work inside the office.