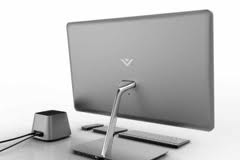 Vizio an American Company Doing Marvels
Vizio is an American company, which used to produce electronic products. It is not that much old, it was established in October 2002, but in this low time period, they had bring lots of advancement in the world of electronics. Firstly their main products were television sets and in 2007, they became the largest seller of LCD television. Now Vizio has begun to produce many other electronic accessories like; Sound systems, HD TV, personal computers, laptops etc.
Vizio is also producing bigger televisions then they ever made before like; 65", 71". So within this time period they have increased a huge production of their products and with the passage of time, they are also increasing the variety of products. Vizio is trying to provide benefits to their users and their share holders wants to make it successful just like Apple or Microsoft, which are the bigger companies according to their selling rate and demand. To fulfill their dreams, they are thinking some innovative ideas, which become helpful and easier for their users. Everyone can be able to use them in more effective way.
All in one Desktops and Laptops
Now Vizio has started to make personal computers also and they are growing it further. In 2012 they introduced five computers in consumer electronics show, which was held in Las Vegas. These five computers includes, Two desktop computer which was all in one and they were having 24 inch and 27 inch display monitors, Two laptops, there display screen was 15.6 inch, And a Notebook which was sleeker and slimmer but having a wide screen of 14 inch.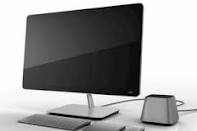 In this way, they will going to launch a better, sleeker, smart and user friendly models in 2012. Still they haven't leaked the specifications and features, but by looking upon their design and shape, one can better understand their innovation. They have lots of expectation regarding their models and they are hoping that, these models will break their all previous records. They are going to introduce and start selling these in May 2012. After this we will be able to check the features and specifications of these latest models.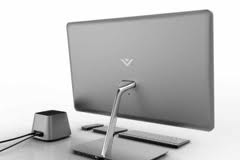 Sound bar with 3D Blu-Ray Technology
They are also going to produce one new model of surround sound system, in which they will introduce a 3D Blu-Ray player, by this feature user will be able to entertain their self with music and movies in a better way. So this will be another important product which they are going to launch in 2012.