A movie player software helps you to watch movies without any trouble. This software will be useful for you if you want to play movies that you have downloaded. Various software is available to play your movies. Let us look at the different features available in the different software that will help you watch your movies.
1. PotPlayer

PotPlayer is a movie player software that you can use to play a variety of movies. It is a free and versatile player that is easy to use. It has many recent updates in the last six months. This software supports many formats of videos, and it contains built-in codecs that eliminate manual installation. This software supports digital TV devices and webcams too.
2. KMPlayer

KMPlayer is a movie player software that can play movies and music. This software provides high-definition services and allows you to extend the compatibility of the video player. Enjoy your movies with HD image quality. KMPlayer supports many file formats and allows you to skip sections easily. You can repeat sections, and you can use filters when playing videos. You can even record video files using this software.
3. MPC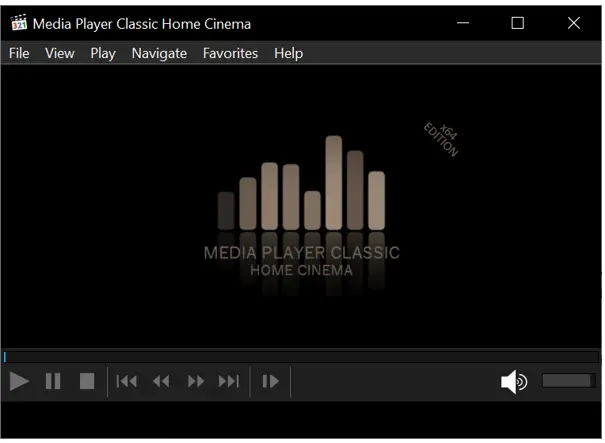 MPC player is a lightweight movie player software that is customizable. This software supports many different formats and provides multi-language support. There will be no advertisements on this player, and you can watch movies without interruption. This software will not have a toolbar to give you a full-screen movie experience. This software is highly secure to use and watch movies.
4. ACG player

ACG Player is a universal media player software that you can use to play movies. This software has good music effects and visualization art effects. This software offers 360-degree playback and allows you to control the speed of movies. You can use two of your fingers to scale and move the screen in this application, and it offers a video preview and allows you to customize the font of subtitles.
5. GOM media player

GOM media player software allows you to experience a movie in a comfortable view. This software has a 360-degree playback environment that supports multiple file formats and even damaged files. This application is available in Android and Windows. Right-click on this media player to view different options for viewing your movie. You can add custom audio effects and tweak the length of subtitles.
6. DivX player

DivX player is a powerful movie player that gives a good digital video experience. You can play movies of AVI, MKV, and many other file formats. View movies in 4K quality. You can connect with the support team of DivX to get more out of this software. This software can even compress a DVD movie file to fit into a CD.
7. Kodi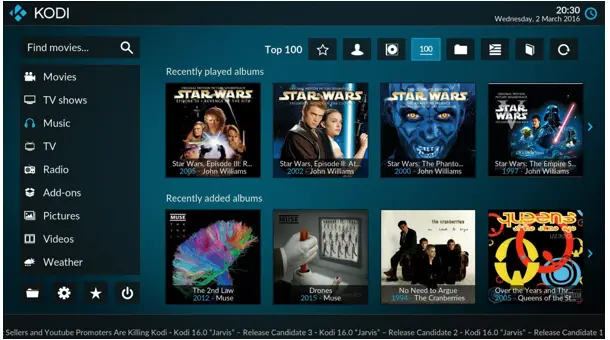 Kodi is a movie player software that is an open-source player. This software uses input as a remote control and allows users to browse through their movies. You can install third-party plugins to access more features. You can upgrade from your old version to another using this software.
8. Plex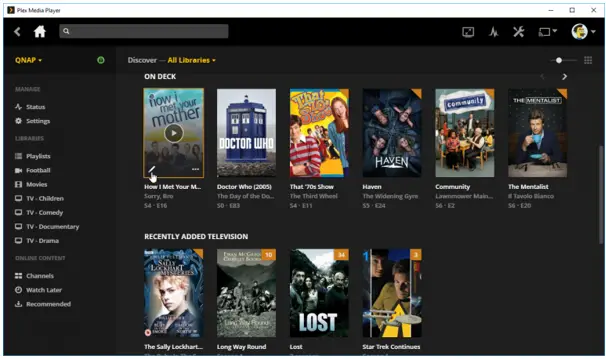 Plex is a movie player software that has the best media playback engine. This software plays movies in various formats and has options like viewing subtitles. It is an efficient media player that you can scale to any resolution to watch your videos. This application is cross-platform and allows you to organize your movies. You can use this software on your mobile device too.
9. 5KPlayer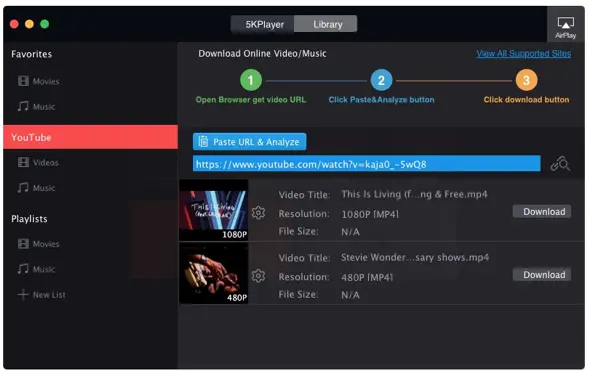 5KPlayer is a movie player software that is a mixture of the video player and music player. This software enables media streamers and can act as an online downloader too, and it can stream movies via Airplay using a wireless connection. You can download and play movies from YouTube into this software. You can start using this software in Windows or Mac operating system.
10. Movie and TV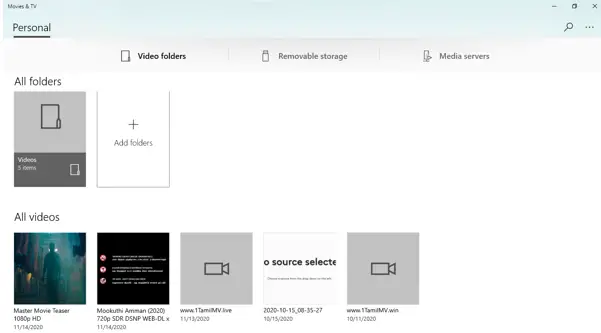 Movie and TV is an application that allows you to watch all your movies and TV shows in one place. You can use this application to browse and play movies. Manage videos in your collection using this software. Watch videos in the latest file formats. You can play movies that you rent or buy from the store.