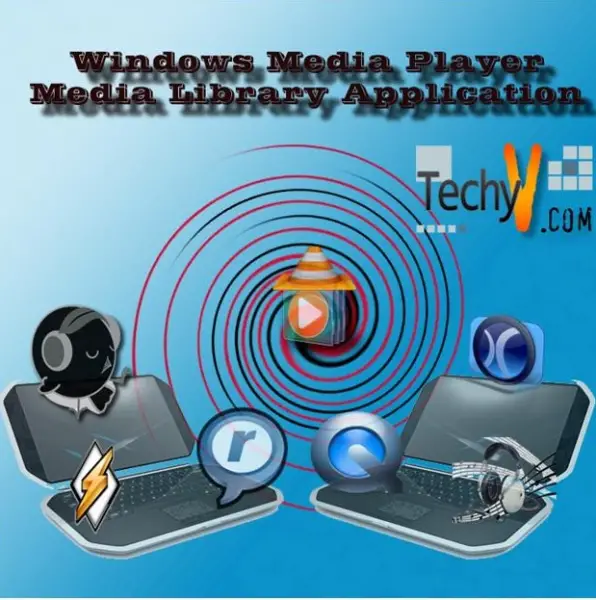 Windows media player
This is a media library application and digital media player that was developed by Microsoft Corporation to serve so many purposes apart from playing uploading and playing music. It is a utility whose features are advanced and enhanced in every new release of windows operating systems. It is mostly used to play both audio and video files uploaded from the CDs and DVDs. Although it is not the most preferred media player, it has some good features that helpful.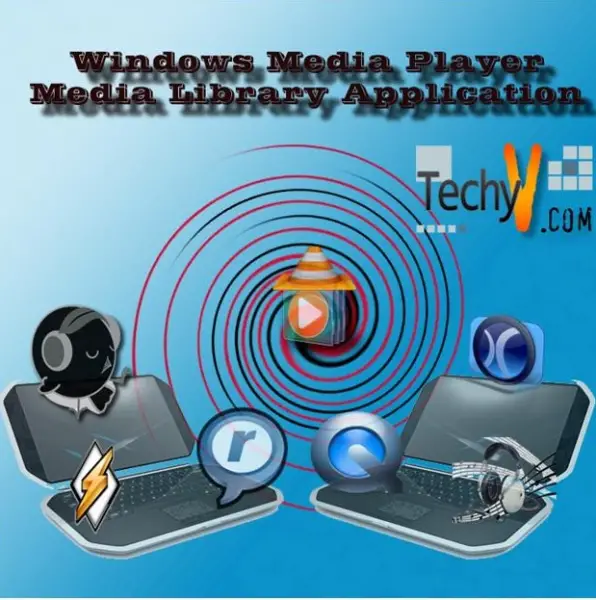 i. Media library
This is a utility that enables the windows media player user to protect and personalize audio and video files. It does the listing of audio and video links and provides the capability of being access by other software.
ii. Editing album information
Windows media player also allows access of data and information made on names of tracks, artists, albums by retrieving and displaying them to other users.
iii. Playback of Digital Music Files
This module has got the ability to download digital music files such as WMA and stored into the media library for use when the user is offline. This music file in the media library can be retrieved and even be updated with the names of the artists, albums and other information that are missing.
iv. Enhanced Playback CDs and DVDs
The media player is able to search for music contents related to the music files in the CDs and the DVDs such as the albums, composer, artist and song titles which is then stored in the media library for future use.
Although windows media player is embedded in the windows operating system, it still limits users some services when playing some files other than MP3 and WPA formats and has a tendency of hanging and even crashing.
VLC
VLC is a VideoLAN Client founded by ANEVIA Company and is the most open source media player that is mostly used due to its expensive and extravagant features it unleashes to its users since its release in 2001. The current version of VLC has very flexible and advanced features that enable recording, playback and easy media streaming options. The difference I has with other media players is its simple IDE, smooth playback, minimalistic and the ability to support different file formats among other factors. It has the following features that its functions more effective:
a) Video Effects
VLC has so many video effects that you can easily customize through the Extended settings from the VLC Integrated development environment. Some of these video effects include video cropping, Geometrical view and Magnification, image transformation, adjustments and color fun and much more.
b) Image adjustments
VlC enables you to make various color adjustments and capability to see the changes in real time. Color adjustments can be used in customizing the visual look of a video with noise, no color pattern and has glitches.
c) Effect of video sharpness
This media player also enables the user to modify video clarity and sharpness to the standard required. This effect also provides you with an option to view the changes in real time and make further adjustments.
d) Different angle adjustments
VLC has transform option which enables the users the video at any angle they wish even at real time. Videos recorded can easily be edited at multiple dimensions using this utility.
e) Video magnification
This is another feature that basically enables users to zoom in and out the video under the Geometry tab.
In general VideoLAN client has got extravagant features such as synchronization, panoramic view feature, record webcam video property bookmarking media etc and advanced functions liked by most people when compared with windows media player.
REAL PLAYER
This is another media player also called RealOne Player founded first in April 1995. By then it was being referred to as RealAudio Player which is also a cross platform media player developed by the RealNetworks. Real Player supports different multimedia formats in MP3, MPEG, Windows Media, Quick and other Real Video formats. Since its formation, it has undergone several transformations with different new features added to it as described below:
Real player music store– gives users ability to find, preview and buy songs online at favorable costs.
Super pass-which allows users of real player to access and view recorded and live broadcasts.
LivePause-this allows streaming of video clips without necessary stopping the buffering.
Just like other media players, RealPlayer has basic features such Recording Audio, CD ripping, visualization and media browser and much more. It is not commonly used like the VideoLAN client because of its inability to support many formats.
KMP MEDIA PLAYER
This is another cross platform media player that is enriched with a variety of features and user friendly interface easier to operate. Just like real player and VLC, it is commonly used in windows operating systems and serves so many functions.KMP players has great and fully controlled environments when connecting to some splitters, decoders, audio/video transform filters and renderers that do not interfere with the DirectShow system operations. It has both external and internal features with external codec being customized by the user .just like other media players. This Directshow structure media player does not support many formats apart from Win amp, Realmedia, and Quick time by the internal logics. With the configuration of video file decoders and sound effects that help in sound clarity, this Media player supports any number of speakers that is connected with system. In general KMP is a sturdy media player with extreme playback solution and that is compatible with any audio or video multimedia device.
WINAMP
WinAmp is another multi-format media player that supports playback of Windows media videos and is enriched with various functions extensible with plug in and skins, media library properties and good graphical sound visualization. It is a window based media player that was invented in 1997 by Justin Frankel and since it was released it has usage has grown very fast playing different types of media formats. Unlike the KMPlayer and VLC this media player is not that popular among the users even though it has user friendly interface.
QuickTime media player
This is also an open source media player developed by Apple computer with first version being released in December 2, 1991 with capability of playing media files in different format of text, music, sound, digital video and many other formats. QuickTime consists of various features that support its functionality and it supports formats like AM, MP4, FLV, WMV, MOG, MPEG, although it attracts very few users.
SONGBIRD PLAYER
Songbird media player is an open source media player that is only limited to Mozilla Firefox browser engine only. It was invented on april 2, 2010 by Philips and is compatible on Microsoft windows, Apple Mac OS X, Linux and Solaris. Its structured web based media player that supports audio formats such as the MPEG, MP3, Speex, Ogg Vorbis, and MP4.It is not a common media player among the users. Since still new in the market it has gained much popularity.
MEDIA JUKE BOX
Is a media player with very unique features such as the built-in Amazon mp3 in the form of a web browser that enables you to browse. It has various playback properties that can be customized to play and show what you really wanted. It is structured with several plug-ins, CD ripper, CD burner and converter among many other features. Even though it is not common in its usage, it has various new features that are user friendly and very effective.