Beating the heat is one the imperative and critical task for all. Ice-creams are a boon for summer, and everyone loves this dessert no matter what age or who you are. Technology is helping us to make soft and best ice-creams right from your home. The following are ten such gadgets for making your summers perfectly cool.
1. ICE AND SALT ICE-CREAM MAKERS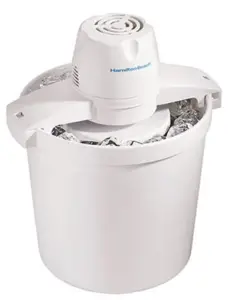 Ice and Salt Ice-cream makers is a bucket-shaped device with a crank on top. There are different shapes and sizes available in the market. The affordable unit will get you the perfect dessert from your home. By adding enough salt and ice-cream into the container bucket, the contents are ready for automatic mixing. The entire process is in your control.
2. LAKE LAND DIGITAL ICE-CREAM MAKERS

The Lake Land Ice-cream maker comes with a timer and digital display. When the dessert is getting ready, the screen notifies you. Even if it is a bit costlier, the premium body and demonstrate makes it worth buying. The users felt it would have been much more comfortable if there was an alarm to notify them in the end.
3. CHEF'N SWEET SPOT ICE-CREAM MAKERS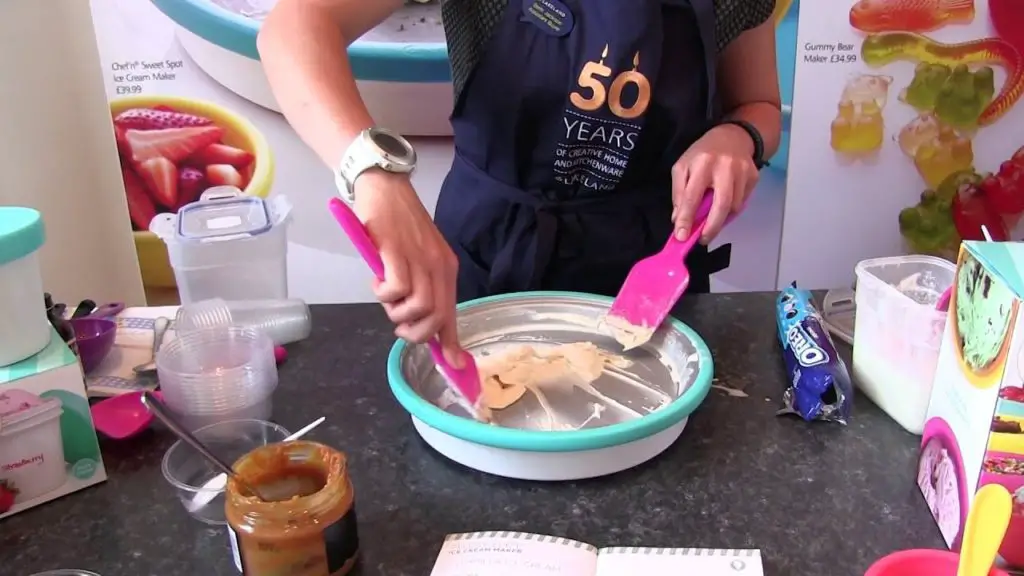 Chef'n is an easy-to-use gadget for making the best ice-cream. Just mix-up all ingredients into a bowl, pour half-cup on the pre-frozen dish, wait for 15 minutes, mix everything for the softest ice cream. Decorate the top of your ice cream with chocolate chips to get the parlor experience.
4. ELECTRIC FROZEN BOWL ICE-CREAM MAKERS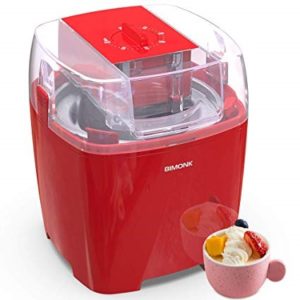 Electric Frozen Bowls is one of the handy gadgets to use. Placing the bowl into the freezer for one or two days before starting the ice cream, will get it enough cold. After the step, add all the ingredients and switch on the machine for getting your homemade ice-cream.
5. ANDREW JAMES ICE-CREAM MAKERS
Andrew James is a compact and clean-looking ice-cream maker, available in two colors white and light blue. The machine has two bowls where one is for the freezer and the other for making the ice-creams. The device comes with a few ice-cream recipes for your guidance. The gadget is known for its noise-free preparation.
6. COMPRESSOR ICE-CREAM MAKERS

Compressor ice-cream maker is a bit expensive, but it is the likely choice for customers. For using compressor maker, you need not wait for any freezing bowls. So, you can make the ice-cream directly from the machine. The dessert will be ready within an hour using this machine. Comparing to other products, it also features with temperature, speed-control button, and a digital display.
7. SAGE SMART SCOOPS

Sage Smart is one of the expensive ice-cream makers' worth buying. The prime factors of the Scoops gadgets include the ability to control consistency, automatic stopping, etc. It can prepare only one liter of ice-cream at a time. It comes along with 16 recipes and a built-in freezing bowl. After completing your preparation, it also plays a pleasant piece of music.
8. JUDGE ICE-CREAM MAKER JEA 57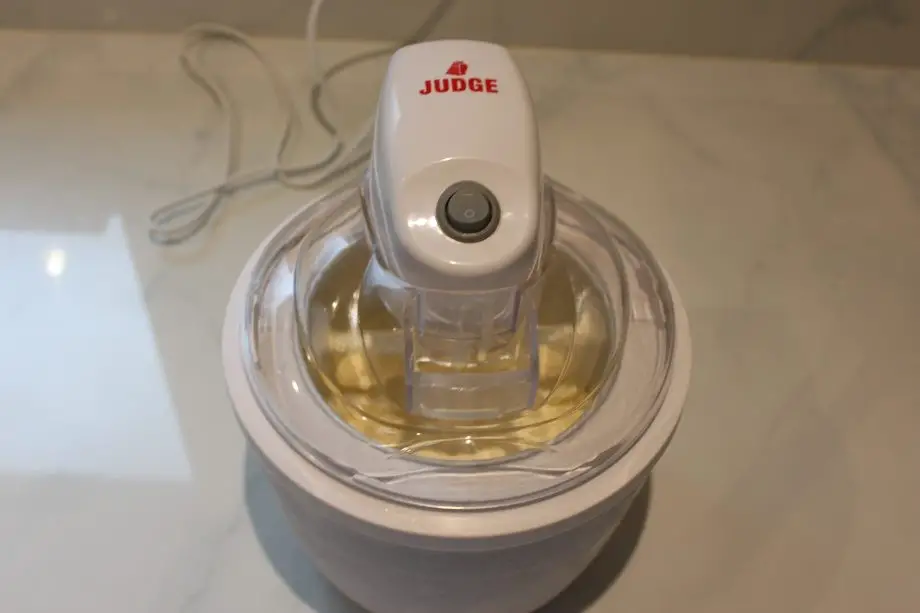 Judge JEA 57 is a simple-to-use ice-cream maker. Just add the ingredients into the bowl, freezing after eight hours. The machine will get you 1.5 liters of ice-cream in 20-40 minutes. But the device is a bit expensive to buy.
9. CUISINART ICE -21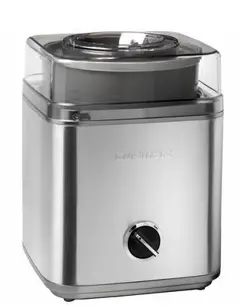 Cuisinart was the first company to introduce an electric ice-cream maker for home use. ICE-21 is a basic model, but fully automatic dessert-making gadget. The superfast machine makes ice-creams within 20 minutes. The device has a double insulating freezer with easy-lock transparent lid. Customers like this product from its stylish appearance as well.
10. LIBRA ICE CREAM MAKER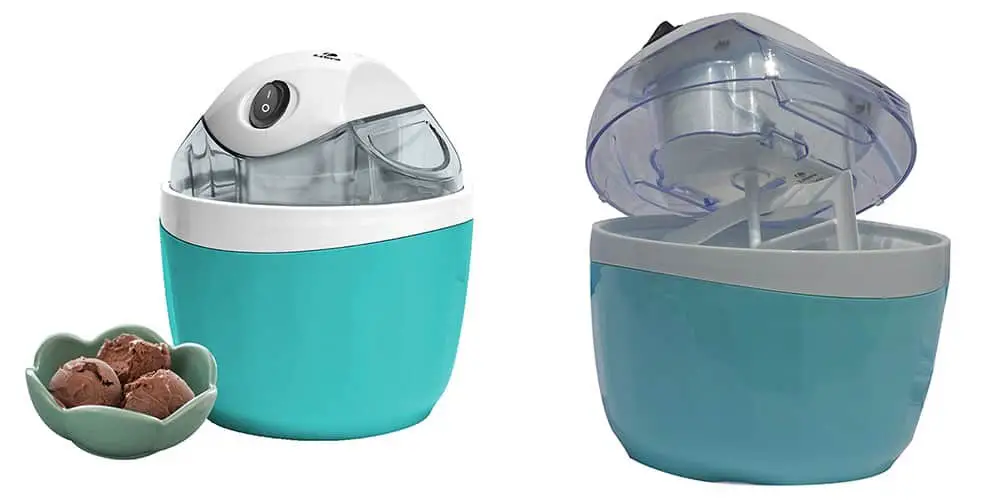 Libra ice-cream maker is compact, affordable, and low capacity machine. You can get soft ice0creams within 30 minutes. It can make up to six scoops at a time. The packed-in unit is easy for cleaning as well.