When you provide a computer with additional functionality using any internal or external component, then it is a 'Peripheral device.' From sending messages to receiving the same and acting as a storage device as well, these auxiliary gadgets have a significant role in technology. So, we are now going to look at the top 10 best peripheral devices to use.
1. MONITOR:

Being the most common output device, the monitors are useful for the user in giving a proper interaction with the system. In recent years, notable fall in the price of a few technologies is due to the introduction of the flat-screen technology useful for TV's and computer monitors as well.
2. KEYBOARD:

Keybaord is the common input device that has letters, symbols, and number to provide the system with the requiring information. Typing is possible only from this component. With the advent of technology, we now have foldable keyboards to wireless ones.
3. SPEAKERS: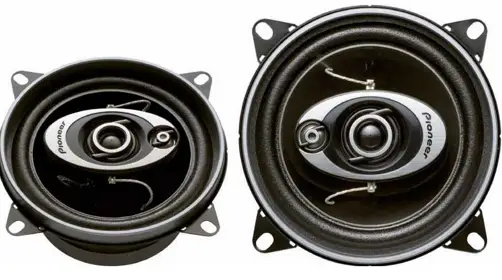 Being a paired output device, speakers are useful for stereo playing sounds and music from your computer. Olden days had speakers that work on 3.5 mm jack plugs, but now, we have loud boom speakers that all functions wireless using Bluetooth technology.
4. MOUSE: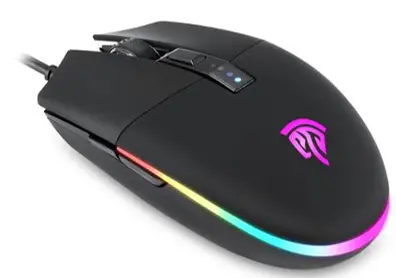 The input peripheral mouse is a point-and-click tech that interacts with the computer through two buttons (right side and left) along with a scroll wheel in the middle. Nowadays, we have the ones from a wireless mouse to optical gadgets as well.
5. USB DRIVE: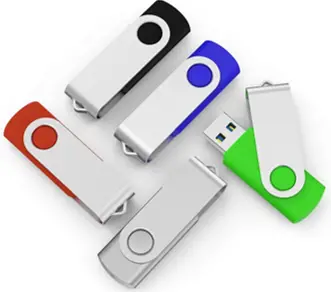 Also named a gig, flash-drive, flash stick or thumb drive, etc. a USB drive is a storage device that stores all your flash memory with its integrated USB interface. These peripheral devices are, generally speaking, removable, and rewritable. Transformation and transportation of information from and to a computer made easier with a USB drive.
6. PROJECTOR: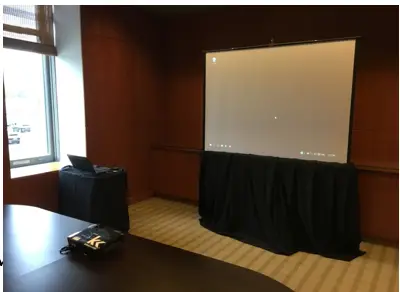 The Projector is one of the biggest peripheral devices that are output and performs the act of enabling visuals like pictures and videos, for a roomful of people, by using one single computer. And now, for watching movies, we have high-quality digital screening projectors that work vividly with wireless Bluetooth technology.
7. WEBCAM:
The Webcam is an input peripheral gadget that acts as a video camera for system and can even be built-in with the computer. Seeing each other from distant places was made possible in technology using the webcams. Nowadays there are built-in webcams for mobile phones.
8. EXTERNAL HARD DRIVE: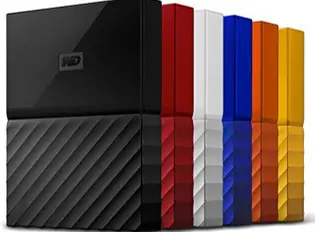 An external hard drive can be anything from input to output to even a storage device. Portable and desktop models are the two forms of external hard drive and make us store a lot of memory into it. Hard drives are larger than pen drives in terms of storage capacity.
9. PRINTER: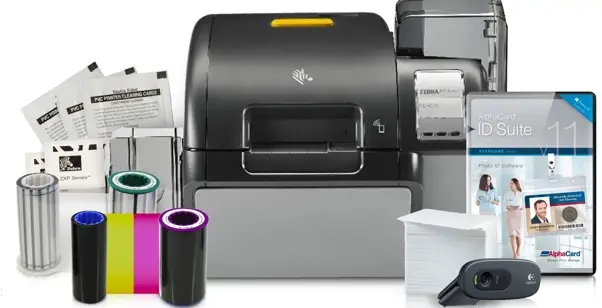 With the 21st generation waiting for the 3D printing technology, it all started as a simple printer in the year 1968 by Epson Company. A printer takes printout copies of an image, text, etc. from a computer by using inks. Laser and inkjets are the most commonly found printers of today's times.
10. MICROPHONE: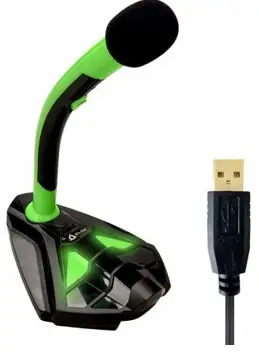 Audio input peripheral device microphone is useful to feed sound signals to a computer and can record or stream music online. From the earliest telephone transmitters, we now have a mobile phone and webcam microphones from various brands.