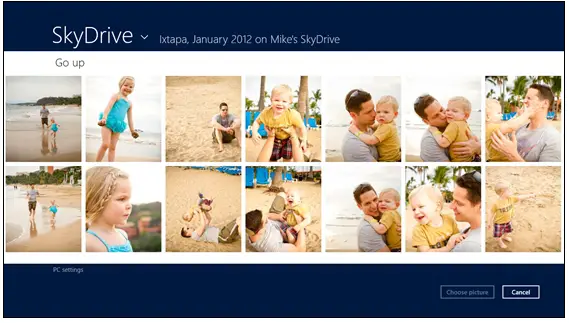 SkyDrive app confirmed for Windows 8
Microsoft confirmed yesterday that, a Metro-style SkyDrive app will be included in Microsoft's upcoming operating system, Windows 8.
Sky Drive is Microsofts online storage service which allows users to save their data over the web and access it from anywhere on the globe.
A Skydrive app for mobile phones is also available but, with this app included in its new operating system, Microsoft is taking SkyDrive to new heights.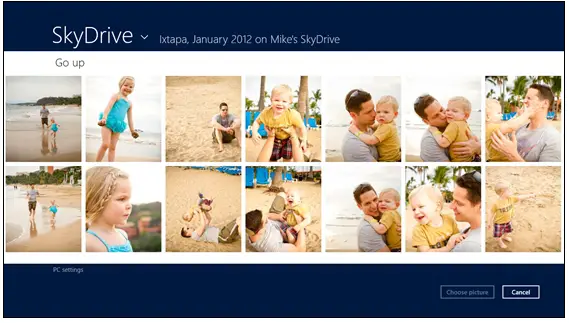 Microsoft wants it to reform from a website storage service into a true cloud device service. Mike Torres and Omar Shahine, SkyDrive's managers, wrote that, they wanted to be assured that the files would be instantly stored, available and updated as their consumers shift from one PC to another without installing anymore add-ons or other storage devices.
They also concluded that, a cloud service will also be integrated into every Metro style app which will allow us to open files and save them directly to SkyDrive, same as we do on the hard drive.
This new app will also feature
Convenient to download and upload facility with just a simple drag and drop.
Offline access
Upload support for files up to2 GB
Remote access to your PC files
Willem power Windows Explorer to control your SkyDrive data.
Remote access to a PC from a web browser also has some potential risks. If someone has access to your SkyDrive account, he would be able to browse all the contents of your SkyDrive-connected PC, which is online.
To overcome this problem, Microsoft has added another layer of protection. If you are trying to access your files from a remote PC, you will have to type a code that SkyDrive will send to your mobile phone or alternative email address. This will help double the protection of your account.
It seems like Microsoft is working hard to make online storage a seamless part of the Windows 8 experience. I hope this small peek under the curtain will help people be excited about SkyDrive on Windows 8.