We have seen many robots that help us in our lifestyle chores. But now, the trending and future-oriented successful technologies of drones are also adding to our list. So, we will know about the top 10 drones that you may consider having one.
1. DJI MAVIC 2:

DJI Mavic Pro is the best smallest drone that is available today with superior video and image quality. Mavic Pro is compact and foldable. They have an exceptional battery life and obstacle-avoid sensors. The 4K resolution videos and 20 MP Raw and JPG images are incredible.
2. AUTEL ROBOTICS EVO:

Autel Robotics EVO is a strong and solid drone that has a long battery life and works with a Smartphone. It can take up to 4K videos for 60fps. The drone supports DCI and UHD formats as well.
3. PARROT ANAFI:

Parrot Anafi is one of the best consumer camera drones with folding quadcopter design. The miniature Parrot Anafi charges through USB-C. The big battery of the drone has a life of 25 minutes for flights. The foldable drone takes 4K video with HD quality and is ideal for travel. You need a Smartphone to operate it.
4. YUNEEK TYPHOON H PRO: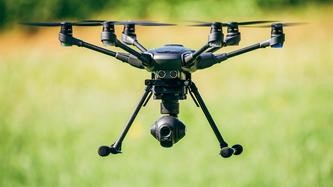 Yuneek Typhoon H Pro is a bit expensive but has features like six-rotor design, retractable landing gear, and remote control with a built-in display, freely rotating 4K video camera, and dual operator control. The drone's flight limit is 19 minutes, and its Real Sense Technology obstacle avoidance works only at low speed.
5. DJI INSPIRE 2:

DJI Inspire 2 has the top-end performance with superb quality and covers 5.2 K videos. The DJI drone has a magnesium alloy body, interchangeable camera, obstacle detection and avoidance, retractable landing gear with 360 degrees camera rotation, and a dual operator FPV pilot camera. You need high-end computers for video editing.
6. RYZE TELLO:

As Ryze Tello is a fun tech toy, it is a quadcopter flyable and learning tool. The video quality is optimal. Ryze Tello is easy-to-fly and works through a smartphone or laptop. The flying range is limited and has no GPS capability.
7. DJI SPARK:

DJI Spark is a palm-size drone that supports gesture control more like a selfie drone. You can control it by your Smartphone. DJI Spark has obstacle detection and avoidance, and it has GPS tracking. The battery life of this drone lasts for 12 minutes of flight time, and the video limit is up to 1080p.
8. DJI MAVIK 2 ZOOM:

The compact and foldable design of the small DJI Mavik 2 Zoom is perfect for pilots. The 2x zoom lens takes sharp 4K videos. DJI Mavik 2 Zoom has features such as obstacle detection system, excellent battery life, high-resolution image mode, and RAW and HDR photos compliance.
9. HASAKEE K5 MINI NANO DRONE: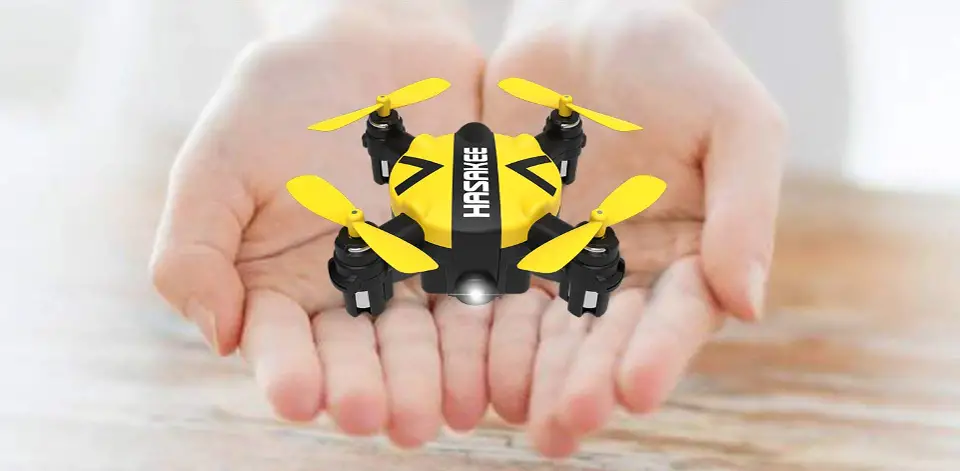 Hasakee K5 Mini is a Nano-drove (2.4"*2.4") with that has a few excellent features. The drone is kept effortlessly in your palm and has a single button for takeoff and landing. The drone performs barrel rolls and spins. As the drone's parts are tiny, these are useful for indoor purposes. The drone has 6-8 minutes of flight time.
10. UVIFY OORI:

UVify Oori is the best option for beginners to practice and play around with a drone right from their living room. The drones are slow and stable to start. If you want to win a race, the machine can go up to 50MPH. Even some drones are suitable for beginners, but UVify is hard to beat by them considering its performance.